Nail biting ( also known as onychophagy) Is quite common among people. Some may develop this habit since their childhood and are still used to it. It is an impulse control disorder. As well know all it is not good for our health but today we will discuss in detail how hazardous nail-biting can be!!! Here are 5 health-related things that can happen to those who bite nails –
Nail biting can result in a nasty skin infection
Nail biting can cause harmful effects to your fingers and lead to various infections. These consequences are directly developed from the physical harm of biting or from the hands becoming an infection vector. Biting your nails can increases the threat of a bacterial infection under the nail, such as paronychia, which can result in redness, bulging, and pus. You need oral antibiotics to cure the infection. While biting our nails we often cut our cuticles and if cuticles are improperly peeled off, Saliva may then redden and infect the skin as they are sensitive to microbial and viral infections such as paronychia.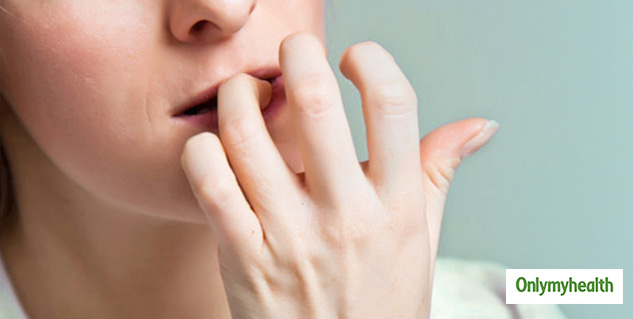 The habit can cause nail deformities
Years of nail biting in some cases can also lead to nail deformities due to the destruction of the nail bed. Biting your nails persistently nail can damage the nail matrix and can have permanent nail deformities like ridges. Ridges are intense horizontal creases or trenches in the nail, a sign that something has affected the nail from rising temporarily—and sometimes permanently.
Also Read: A Broken Nail Can Be Fixed, Try This Easy 8-Step Process To Glue A Broken Nail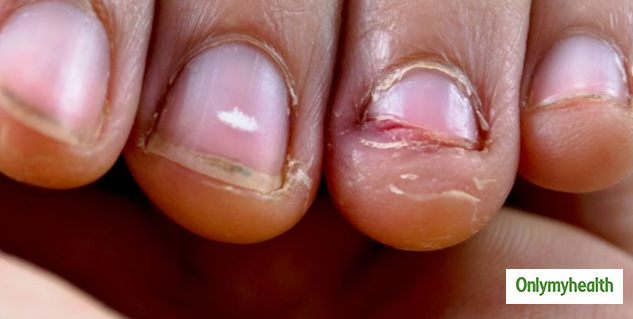 Biting your nails can cause oral problems
Nail biting is also linked with oral problems such as gingival injury, and malocclusion of the anterior teeth. Chronic nail biting habit can split the tooth, creating a crack that develops a dark, ugly stain over time and eventually decays. It can also transmit pinworms or bacteria buried under the nail surface from the anus region to the mouth. Stomach problems can develop occasionally If you swallow the bitten-off nails. Nail particles can be lodged into the gum tissue which causes painful inflammation and infection.
It can have social effects
Nail-biting could also arise the feeling of guilt and shame feelings in the nail biter, reduced quality of life, and increased stigmatization in the inner family circles or at a more societal level.
Also Read: Get Rid Of Hangnails In The Easiest and Painless Way
Ways to stop nail biting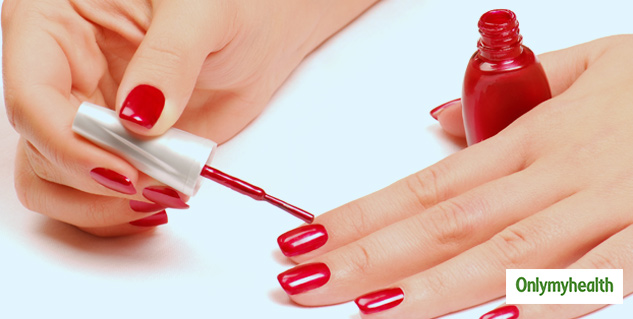 You can apply nail polish or nail manicure. This will stop you from messing them up. And denatonium benzoate is present in Nail Polish that gives it a bitter taste because of which you won't bite your them.
Hold any object in your when you urge to bite your nails.
Parental education is useful in the case of young nail biters
Identify and then eliminate the purpose that frequently triggers biting urges. One can get triggered from a chipped nail and you start biting it to make your nail even. Don't do that use a nail cutter regularly to chip your nails. Use self-help techniques like decoupling and the use of wristbands as non-removable reminders to distract yourself.
Read More Articles in Home Remedies