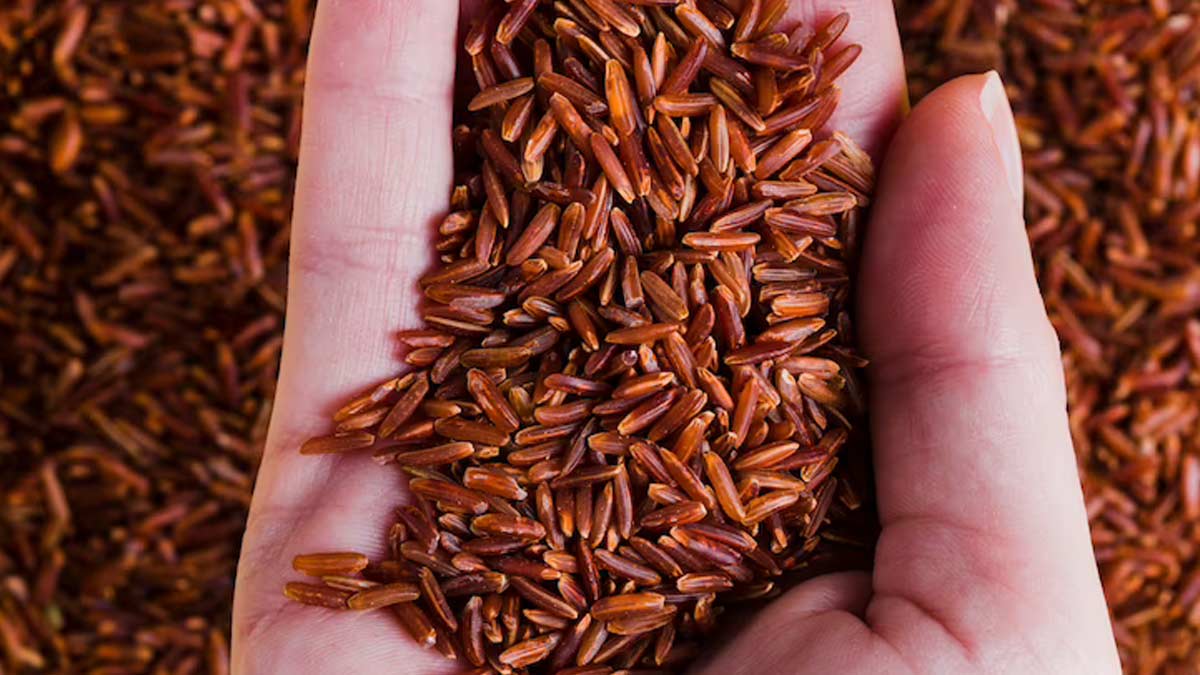 Red rice, also known as weedy rice or red cargo rice, is a type of rice that is becoming increasingly popular among health enthusiasts. Red rice gets its name from the reddish-brown colour of its outer layer, which is rich in antioxidants and nutrients. Unlike white rice, which is stripped of its outer layer during processing, red rice is left intact, which preserves its nutritional content.
Health Benefits Of Eating Red Rice
In this article, we will explore the many health benefits of eating red rice and why it should be a staple in your diet.
1. Rich in antioxidants
Red rice is loaded with antioxidants, which are the compounds that help protect your body from harmful molecules called free radicals. These free radicals can cause cellular damage that can lead to diseases like cancer, Alzheimer's, and heart disease. Antioxidants work by neutralising these free radicals and preventing damage to your cells. Red rice is especially high in anthocyanins, which are the pigments that give the rice its reddish colour. These compounds have been shown to have powerful antioxidant properties that can help protect against a variety of diseases.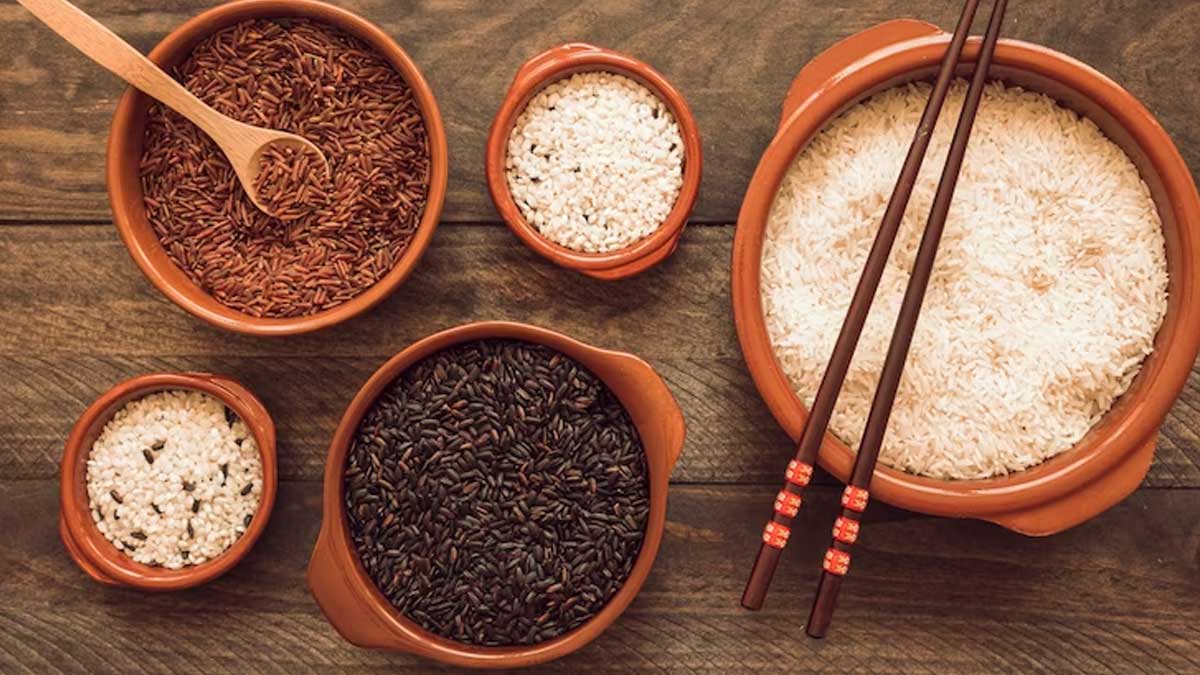 Also read: 7 Side Effects Of Drinking Green Tea
2. Lowers cholesterol
Red rice has been shown to have cholesterol-lowering effects. One study found that people who ate red rice for six months experienced a significant reduction in their LDL (bad cholesterol) levels. Red rice contains a compound called monacolin K, which is similar to certain cholesterol-lowering drugs. This compound works by inhibiting the production of cholesterol in the liver, which can help lower cholesterol levels in the bloodstream.
3. Regulates blood sugar levels
Red rice has a low glycemic index, which means it releases glucose into the bloodstream slowly, preventing spikes in blood sugar levels. This makes it an ideal food for people with diabetes or those trying to manage their blood sugar levels. In addition, red rice contains a high amount of fibre, which also helps regulate blood sugar levels by slowing down the absorption of glucose in the bloodstream.
4. Helps in weight loss
Red rice is a great food for weight loss as it is low in calories and high in fibre. Fibre helps keep you feeling full, preventing overeating and snacking between meals. Additionally, red rice is rich in complex carbohydrates, which provide a sustained release of energy, preventing dips in energy that can lead to cravings and overeating.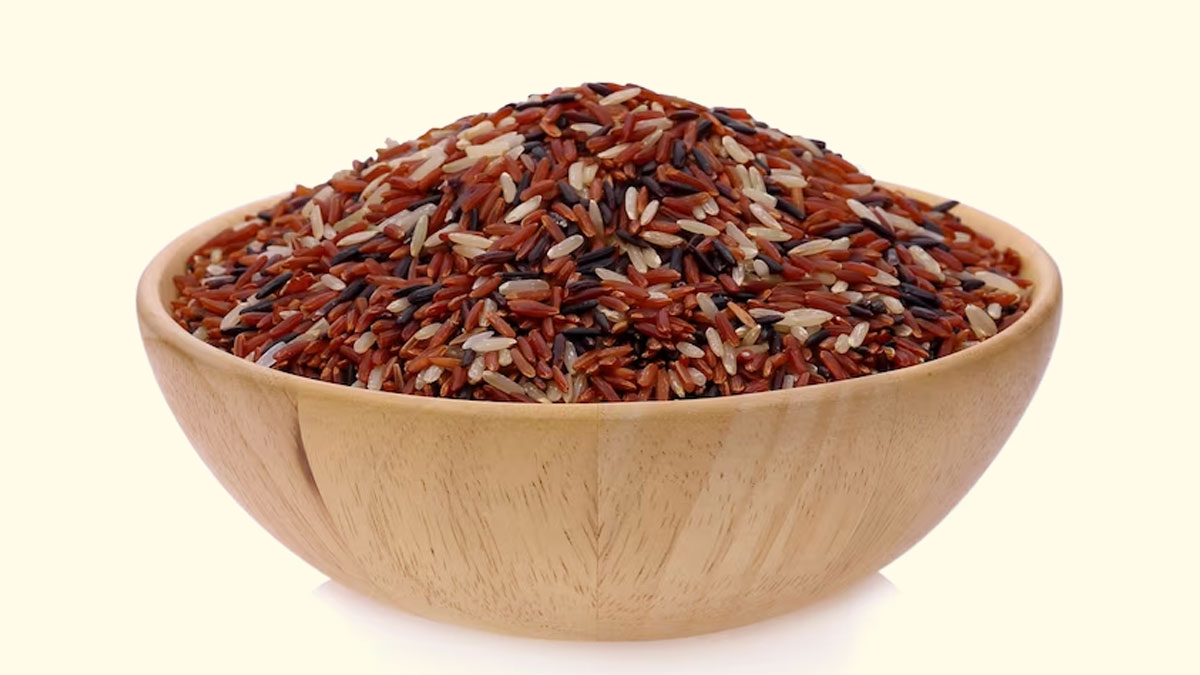 Also read: 7 Side Effects Of Drinking Green Tea
5. Boosts immunity
Red rice is rich in vitamins and minerals that are essential for a healthy immune system. These include iron, zinc, vitamin B6, and vitamin E. Iron is necessary for the production of red blood cells, which transport oxygen to your cells, while zinc is necessary for the proper functioning of immune cells. Vitamin B6 and vitamin E are antioxidants that help protect your cells from damage.
6. Promotes heart health
Red rice is a heart-healthy food due to its cholesterol-lowering properties. High levels of LDL (bad cholesterol) are a major risk factor for heart disease, and reducing cholesterol levels can help prevent its development. Additionally, red rice is rich in magnesium, which is necessary for the proper functioning of the heart and helps regulate blood pressure.
7. Improves digestion
Red rice is high in fibre, which helps promote digestive health. Fibre adds bulk to your stool, making it easier to pass, preventing constipation, and reducing the risk of developing haemorrhoids. Additionally, fibre feeds the healthy bacteria in your gut, promoting a healthy microbiome and reducing the risk of developing digestive disorders.
Red rice is a highly nutritious food that provides a wide range of health benefits. It is rich in antioxidants, lowers cholesterol, regulates blood sugar levels, helps with weight loss, boosts immunity, promotes heart health, and improves digestion. Hence, adding red rice to your diet is a simple way to improve your overall health.