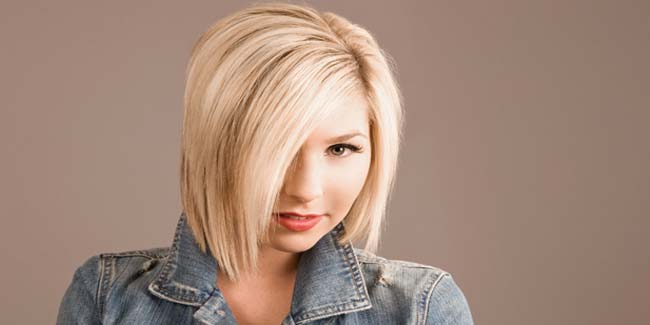 Short hair can look glamorous by breaking away from traditional haircuts. There is a whole lot of styling and beautifying that short haircuts are free to experiment with.
Short hairstyles are cute and sensuous at the same time. People with short hair usually worry about styling their hair to look more appealing.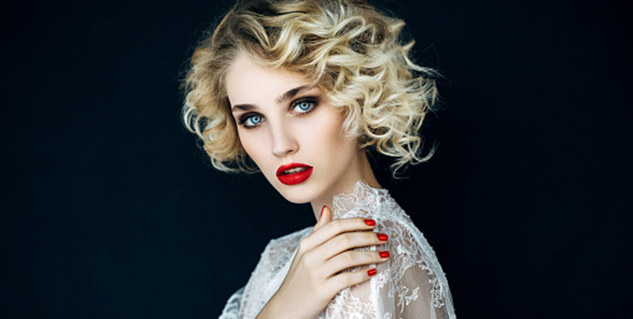 Without a guide on hairstyles for short hair and how one can create them and maintain them, there is not much that we can do to make the look better. These haircuts will complement your face type and make heads turn. No kidding.

Bob cut
It is a chic cut and had a modernistic appeal to itself. To style your hair into an irresistible bob cut, hold a section of your hair in your palm and set it into large rollers. Sit under a drying hood. Remove the rollers and blow dry on low heat. You can straighten the ends of your hair with a straightner for the finishing touch.
[Read: Tips for Hair Straightening]


Short curls
Use a curling iron and wrap the ends of your hair with it. This look will enhance your bangs and add volume to thin hair. Divide your hair on the left and the right side of your face and curl it all the way up. You may vary the length of the curls to add layers to your hair. In case you have naturally straight hair, use a spray or hair mousse to set the curls. Make sure your hair is well conditioned for a smooth shiny look post curling.
Feather style
Damp a texture cream to the ends of your hair. Take a flat iron and use low intensity heat at the end of the hair. Straighten your hair from the roots and add layers by blow drying your hair inside out and flipping your hair out. Use a serum for a polished look.
Flicks
Grab some bobby pins and twist some sections of your hair towards the back. Let some ends stick out giving the hair flair. Use your fingers to place some bangs on your forehead and add volume to the flicks by blow drying them inside out. You may also use a volumiser and flick them to the side across your forehead.
[Read: 10 Hairstyles Men Love]



Wet look
Wash your hair, use a crimper and apply softener to the ends of the hair. Pre-condition the hair before crimping it. Let the crimps be irregular to add volume to your hair. Finally, use your hand to squeeze hair and give them a stylist's wet look. Use a serum to keep the style intact.
Cropped pixie
A cropped pixie cut on curly textures looks hot. Ensure that you use products that add a lot of moisture and shine to your hair. Hair shouldn't puff up and make you look out of vogue, as if you were back to the 70's. Use a styling cream, a mousse and a gel through wet damp hair. Air-dry your hair and don't use hair dryers or use a round curling brush and blow dry on low heat setting.
Image: Getty

Read related articles on Hair Styling.