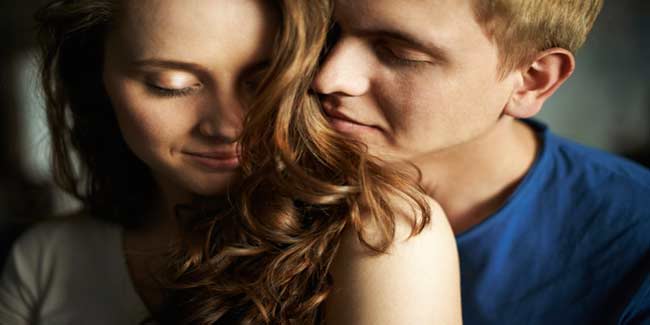 Do you spend hours trying to do and redo your hair and still fail to make out what hairstyle would draw men's attention the most? Here are some of the hair dos that men simply love on women and they never seem to get enough of.


You could sport these on your next date or simply adorn your appearence for a second look.
Soft Curls

: To men, curls seem to be mysterious and unique. In order to get soft curls, use a curling iron and make sure that all the flakes of hair are tucked in. Thereafter, apply small amount of pomade and rub your fingers through your hair in order to give it a soft look.


Silky, Straight Hair

: Long and straight hair have been men's all time favorite hair style. To get this look, just flat iron your hair from roots till the tips so that they look glossy and are not frizzy. This way your hair would perfectly flatter your face.


Wavy Hair

: Men love to run their fingers through soft and wavy hair. In order to create that sensual look, all you need to do is twist small sections of your damp hair and hold them using a bobby pin till they dry. After that, let them loose and allow each wave to fall in place.


A Casual Up-do

: You may catch your man's attention by giving a casual look to your hair. It will give him a message that you are an easy going person. In order to get this look, twist your hair at the back and encircle in around till the time you don't get a desired shape.


High Pony Tail or a Pig Tail

: These hair dos add innocence and cuteness to your personality that no man can resist. It is one of the perfect options when you wish to create an appealing look without investing much time.


Classic Tight Bun

: Tie your hair in a tight bun to create an elegant and sophisticated look. Moreover, this way you can keep all your hair away from the face so that your man's concentration is focused on your face.


Side Partition

: When your hair is partitioned to an extreme side and some of the flicks falling right on your forehead, it compels your man to gently brush them off your face, a chance that no man would wish to lose. For this, hold your hair straight and up while blow drying and then direct them to one side.


Soft Layers

: It is one of the good options for women, with shoulder length hair. Get your hair cut in layers and let them fall loose on your shoulders. Men would just love your relaxed and approachable look with soft layers.

Pixie Cut

: If you wish to project yourself as a confident and modern woman, pixie cut is one of the best suited options that would definitely be loved by your man.


Colored Hair

: If you wish to surprise your man with a totally new look, you can opt for coloured hair. It will give a totally different edge to your personality that would never go unnoticed.
Try out these different hair styles and go for the one that best suits your personality and your face cut.
Read more articles on Hairstyles.