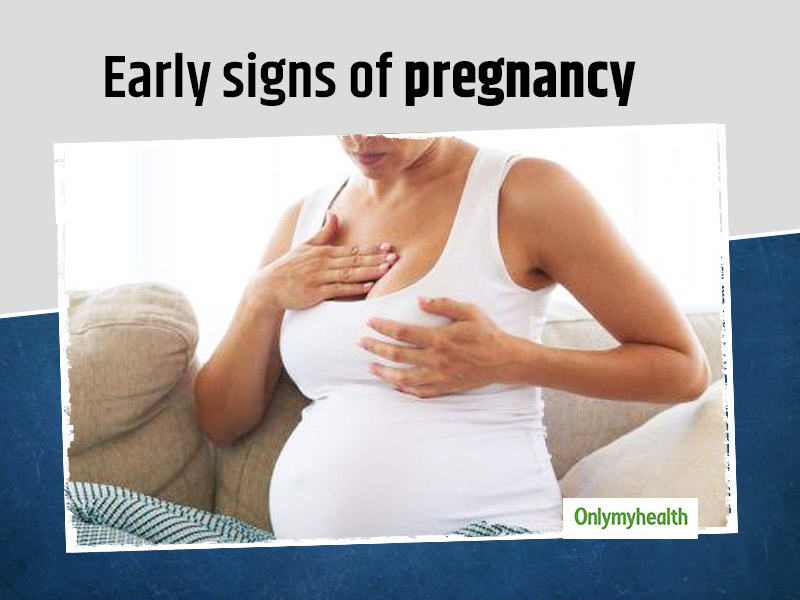 Many of the early symptoms of pregnancy might feel like the signs you might experience right before, during or after menstruation and you may not know about the pregnancy. The early symptoms then follow and combine with other common symptoms of pregnancy. You should know that these symptoms can also be caused by other health problems besides being pregnant. Therefore, you have to notice these signs and these don't just mean that you are pregnant. The best and trusted way to know about your pregnancy is by taking a pregnancy test.
While pregnancy tests and ultrasounds are the only verified ways to know if you are pregnant, there are other signs and symptoms that you should know about. The earliest signs of pregnancy are more than missing your periods. There might be morning sickness, mood swings, odor sensitivity, food cravings and fatigue. Every woman is different in terms of pregnancy symptoms. Not every woman will have the same signs or even the same symptoms from one pregnancy to the next. Onlymyhealth editorial team spoke to Dr. Nithya Ramamurthy, Senior Consultant, Gynaecology, Fortis Malar Hospital, about the early symptoms of pregnancy that a woman might experience.
Early signs of pregnancy
Firstly, the periods start getting skipped and when this happens twice, you should take a pregnancy test and start observing other early symptoms. There are some women who might be symptom free in the early period of pregnancy. According to Dr. Nithya, here are the main 12 early pregnancy symptoms:
1. Breast heaviness
Women generally experience heavy breasts ie. you may feel your breasts tender, sore and painful to touch, this generally happens due to hormonal changes in the woman's body. This swelling can usually last upto 2 weeks after implantation. Your breasts may feel sore, sensitive and tender to touch. There is also a chance that they may also feel fuller and heavier in many women. This swelling and heaviness will go away within one to two weeks after you conceive, and it can stay for a while due to the rise of progesterone levels in the body during pregnancy.
2. Warm body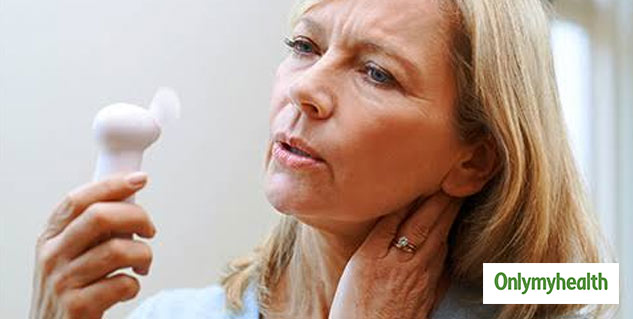 During pregnancy, there is an increase in the blood volume due to which vessels dialate and makes the women feel hotter as the body becomes warm. Taking appropriate amount of water and fruits can help to keep the body cool. In the later stages of pregnancy, there is a slight increase in metabolism which also makes the women feel warm. Feeling overheated for more than a few days, especially in the morning can also indicate towards pregnancy. It is an early pregnancy sign and you should keep a check on your temperature and take a pregnancy test in such cases.
3. Nausea
Nausea and morning sickness is one of the most common and general symptoms of pregnancy, and it can happen at any time during the day. Women feel pukish and it is accompanied with headache and vomiting as well. Not all women experience the symptoms of nausea. It is believed that 30% may experience nausea, 30% of them experience nausea vomiting and weakness. And rest of them are completely asymptomatic. Nausea occurs in the initial weeks and lasts upto 8 weeks of the pregnancy period. However, some women might even experience this symptom throughout their pregnancy.
Also read: Implantation Bleeding: An Early Sign Of Pregnancy
4. Vomitting
Vomiting is also seen in 30% of the pregnancy cases. It is not a complication but just a normal symptom of early pregnancy. There is no clear reason but it mostly happens due to the sudden changes in hormones and body as the estrogen level rises in the pregnant woman's body. It can also happen due to the smell of some foods and environment. Morning sickness is the term used for vomitting from 6-8 weeks of pregnancy.
5. Sleepy throughout the day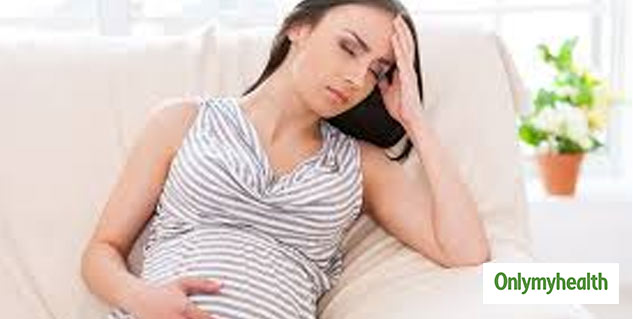 Many women might also feel very tired as an early pregnancy symptom. This happens because the pregnant body's energy and working is in excess and it might get difficult to maintain your sleeping patterns. The body feels tired and sleepy due to the development of milk-producing glands in the breasts. Some pregnant women may even experience the feeling of fatigue in the first two weeks of pregnancy. This is a noticeable sign of early pregnancy.
6. Occasional spotting
Around 25% women experience vaginal spotting during their pregnancy. Occasional spotting during pregnancy might be due to Implantation haemorrhage. But, if there is frequent spotting and the blood is blackish or brown in colour then you should consider seeing a doctor once. Changes in the body can bring changes in your cervix, leading to mild and occasional spotting in some women. Hormonal changes may also be another cause behind occasional spotting. You might also experience spotting post sexual intercourse.
7. Lower abdominal pain
This pain is harmless, it could be due to constipation which is a normal event during pregnancy. Pain usually increases with time as the ligaments stretch to support the growing baby bump. You must consult doctor and do the required exercises under his guidance. Many women might also feel uterine cramping as an early pregnancy symptom. There can be pain or abdominal cramps too. The most common cause for these cramps is that your uterus is growing. This is a general pain and indicates towards a healthy pregnancy.
Also read: What Precautions Should Be Taken In The First Trimester Of Pregnancy?
8. Bloating
The process of digestion takes 4 hours in a normal human body. Bloating is an early pregnancy symptoms because digestion takes 6-8 hours during that period. Similar to symptoms of a menses, bloating can also occur during early pregnancy. This can happen because of major hormonal changes, which can also slow down your digestive system. You might also lead to constipation and blockage. Constipation can also increase the feelings of abdominal bloating.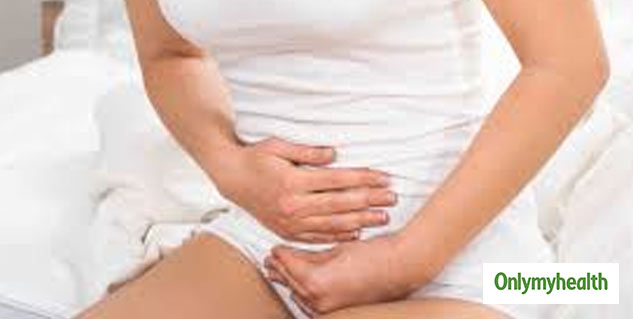 9. Mood swings
You might have surely heard about mood swings during pregnancy. This symptoms starts during the early weeks and might last till the end of your pregnancy period. Mood swings and stress are the most common signs that are experienced by women in the early stages of pregnancy. Many women explain their feelings of a rush of expressing and feeling certain emotions or even crying episodes. The rapid changes in hormone levels are the major factor behind these mood swings.
10. Fast heart rate
According to Dr. Nithya, another early sign of pregnancy is faster heart rate. Your heart might start pumping faster and harder if you are pregnant. Palpitations and arrhythmias are common symptoms during pregnancy. This is normally causes by a rush of hormonal changes.
Also read: Stages Of Pregnancy: Here's The Baby Development, Symptoms And Self Care Tips For All Three Trimesters
11. Acne
Another early sign of pregnancy is acne on the skin, especially face. Acne marks are seen because of hormones called androgens, which can cause your skin to produce more sebum and finally result in acne. Drinking enough water helps you stay hydrated and flushes out toxins from body which help to control acne. Keeping the face clean also helps you control acne. You can also use various natural home remedies to reduce acne during the early weeks of pregnancy.
12. Weight gain
Healthy weight gain in pregnancy ranges from 5kg to 18kgs. Amount of weight gain depends on the condition and cravings of the mother. Usually, weight gain of 1-2 kgs is seen in the first trimester. Women who do not experience any vomitting or nausea, have a higher chance of gaining weight. Weight gain in the first three months is seen very rarely among pregnant women. However, if you are having multiple cravings and the physical activity is zero due to any reason, it might also be a cause behind pregnancy weight gain.
So, these were the 12 main early pregnancy symptoms by Dr. Nithya Ramamurthy. However, one should not trust the initial signs and think about the good news immediately, but take a pregnancy test to be sure. You can also talk to your gynaecologist about the symptoms you are experiencing. One or more of the above listed early pregnancy symptoms can indicate directly towards being pregnant.
Read more articles on Women's health