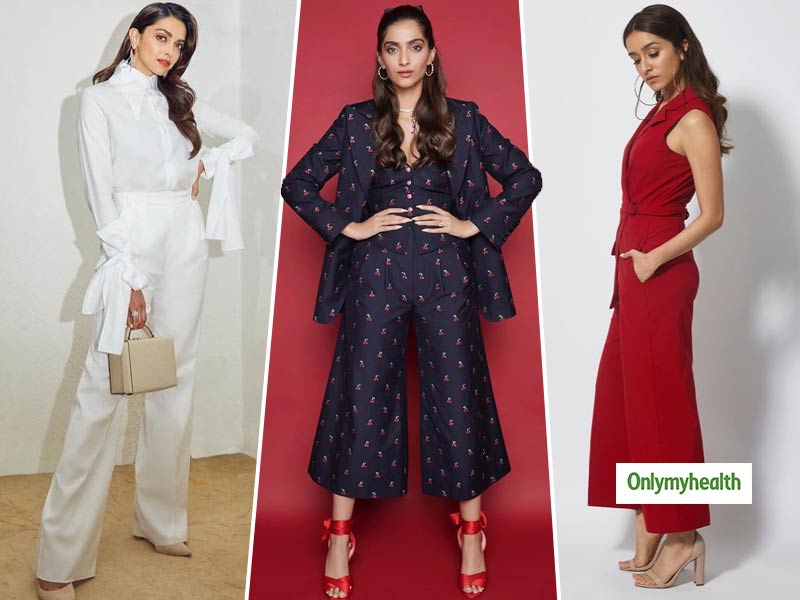 Here comes the time of the year, when the 'fucchas' are gearing up for their freshers'! Girls and boys are excited about their look for college freshers' party! Everybody is concerned about their dress code and how to accessorize it. And we know that long hours are being spent on browsing the internet to choose the best look for themselves.
But you do not have to worry, as we are giving you all the latest information from outfits to accessories, which will help you look stylish in your fresher's party.
Outfits
Trendy outfits, with various necklines, are in fashion these days. These will give you a simple and stylish look as well as save you from the hassle of carrying a piece of jewelry. Short jumpers or floral print dress is a good option for the freshers.
View this post on Instagram
P.S Light blue and black color jeans should be a must-have in your wardrobe. Moreover, collared t-shirts are the evergreen for everyone.
Footwear
Footwear of simple and neutral colors suits every dress. Also, include solid gold pumps in your collection. Canvas shoes are perfect for the college look. The wrong footwear can cause many problems. So do not just look at the design or color, also take care of your comfort.
CTMS (Cleansing, Toning, Moisturizing, Sunscreen)
View this post on Instagram
Also Read: Fashion Trends For Men: Upgrade Your Wardrobe With Latest Style
Try to keep natural makeup (minimum) in college. For this, in addition to cleansing, toning, moisturizing, apply sunscreen in the morning and afternoon.
P.S: Before going to sleep, don't forget to clean the face at night!
Makeup
Do makeup according to your skin tone and type. Keep the look natural or nude. Apply eyeliner, Glossy lip color (the one in trend), light for the day look and dark shade in an evening look. Wash the face with face wash and apply cream or moisturizer. Blend it well. If the lips are dry enough, apply Vaseline. Do not forget to do hairstyling (by looking through the internet/YouTube videos).
Also read: Men's Grooming Essential Tips: Benefits and Usage of Beard Oil
Accessories
The large dial wristwatch is in trend nowadays.
On the other hand, small earrings matching the dress also give a simple and graceful look. Add glamor to the look with printed scores.
Wear colorful anklets instead of silver anklets.
Watches, bracelets, glares, bags, etc. add glamor to the look.
P.S: Keep in mind, accessories help to make your simple look special, so do not ignore it. Avoid excess of accessories. Do not wear all matching (from tip-to-toe).
Read more on Fashion and Beauty