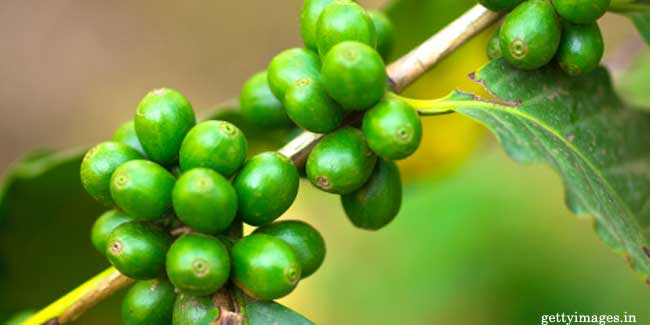 The group supplemented with green coffee bean lost significant weight with the average of 8 kilograms.
With the number of people touched by the disease at epidemic proportions, obesity is now one of the most pressing public health issues. In such a scenario, everyone is seeking that magic bullet to jump start their weight management program and get out of obesity. Green coffee bean extract may help you fight the bulge, claims a research.

It's been featured on Dr. Oz show as well as touted as the newest weight loss weapon in the battle of the bulge. In a double blind study, 16 people were supplemented with green coffee bean. The group taking the supplement lost significant weight with the average of 8 kilograms. Plus they also lost overall body fat without changing or adding exercise to their daily routine.

According to researchers, it's a nutraceutical called GCA or chlorogenic acids that have been influencing glucose and metabolism. It seems GCA helps slow the uptake of glucose into the blood stream as well as increase the liver function in metabolizing fat. This means feeling fuller, having a steady level of energy as opposed to energy swings from glucose level changes in the blood stream.

The research on GCA does show promise but more research needs to be done to confirm the health benefits.
Read more Health News.