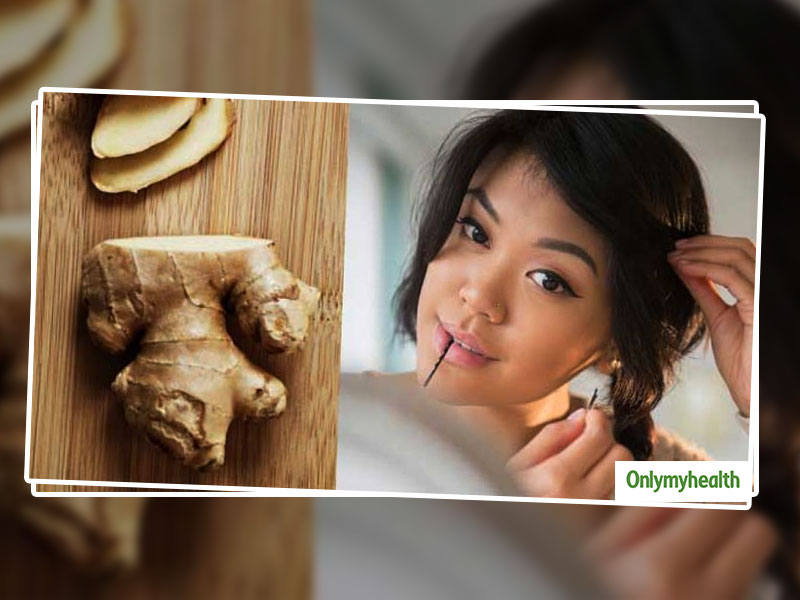 Nowadays everyone is tensed due to hair fall! If you have tried all the allopathic and home remedies to stop the hair fall and still not succeeded, then do not panic. Here's one of the ancient and beneficial remedy for hair fall (in Ayurveda), "ginger". Ginger juice acts as a hair tonic and contains a lot of minerals and antioxidants. Apart from this, it has antibacterial properties, due to which it not only nourishes the hair properly but also protects the scalp from many diseases.
However, granny's myth is not completely true
As we can't guarantee ginger as a complete cure for baldness, due to indefinite proof! Though ginger is a circulatory energizer for the follicles of the hair which incites their regrowth. Do you know that ginger has a high amount of fatty acids? Yes, that's true and you must be aware that for fighting hair loss, thinning of hair and fatty acids are highly recommended. However, some people could be sensitive to ginger as they may develop dermatitis (after using it).
Let us tell you the benefits of ginger and how to use it.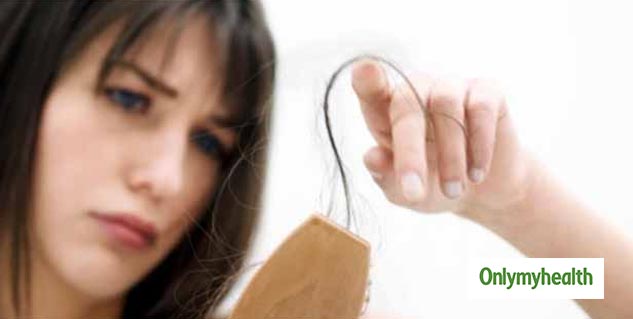 Also Read: How Is Stress And Hair Loss Related? 5 Tips For Prevention
Hair fall
If your hair falls too much, then using ginger will stop hair fall. Ginger is rich in magnesium, phosphorus, and vitamins. To use it, you can grind a little fresh ginger and extract its juice. After this, add 1 teaspoon almond oil and massage it thoroughly in the roots of the hair before sleeping at night. Leave this oil in the hair overnight. Wash hair with shampoo in the morning and take a shower. Using this recipe 3 times a week will completely stop the problem of your hair falling.
Ginger beneficial in dandruff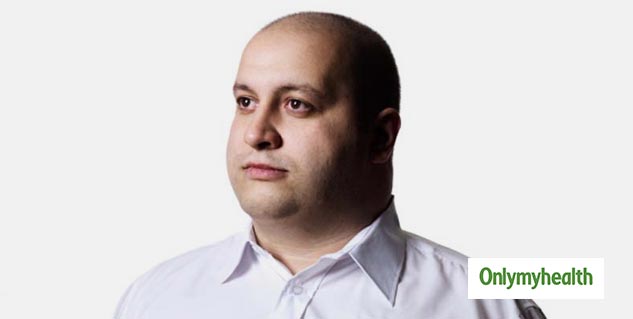 Also Read: Henna For Hair Growth: Get Hair Like Rapunzel By Just Applying Henna
A major cause of hair loss is the problem of dandruff which is a skin problem associated with the scalp. Scallions begin to freeze in the scalp due to some disease or dryness, which we see as dandruff. Ginger has antibacterial properties, so applying its juice kills scalp bacteria and cures skin diseases. If you are suffering from dandruff, apply ginger juice to your hair before sleeping at night and wash your hair with shampoo in the morning.
Increases blood circulation in the scalp
Applying ginger juice to the head increases blood circulation in the scalp. Ginger contains a special element called gingerol, which reduces the tension of blood vessels, thereby improving blood circulation (blood flow). If the blood circulation in your head will be better, then the body will get all the nutrients and there will be no problem of hair loss.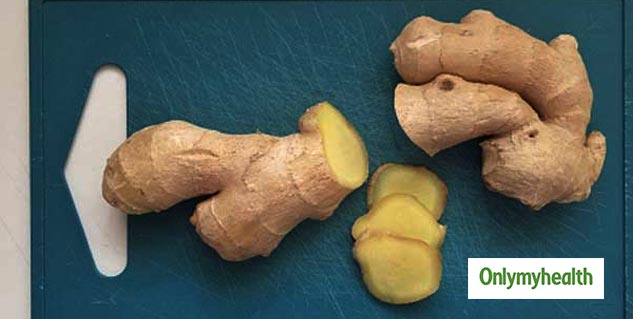 Ginger removes dryness
If your hair remains dry and tangled, ginger is also very beneficial in making them silky soft. Ginger juice acts as a natural conditioner, so applying its juice ends the dryness of the hair. It moisturizes the hair and locks the natural oil 'sebum' found in the scalp, leaving your hair thick, shiny and beautiful.
Ginger nourishes hair
In addition to a lot of minerals and vitamins, ginger contains many fatty acids, such as linoleic acid, etc., which nourish hair and help keep them healthy and strong. To keep hair healthy, you can also mix the ginger powder with curd and use it once a week as a hair mask. By applying these hair masks you will never have any problem related to hair.
Read more articles on Hair Care