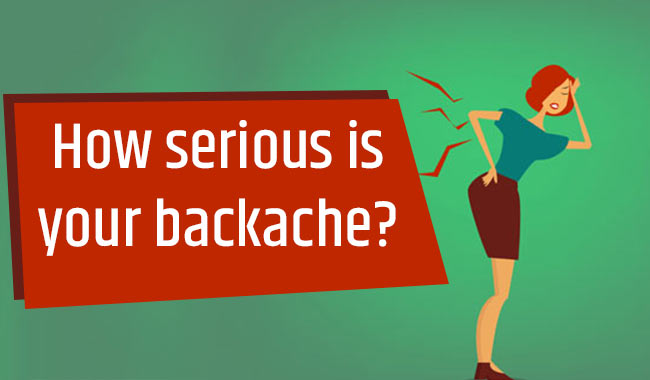 Although back pain is a common problem so much so that 80 percent of people experience back pain at some point, but sometimes back pain is your body's way of telling that something is off.
Working 9 hours every day can give you so many things such as sense of independence, money to pay your bills and courage to make your own life decisions. But the darker side of spending most of your day sitting on chair without paying heed to your posture and staring constantly onto your system's screen is that it can take toll on your health, especially on your back.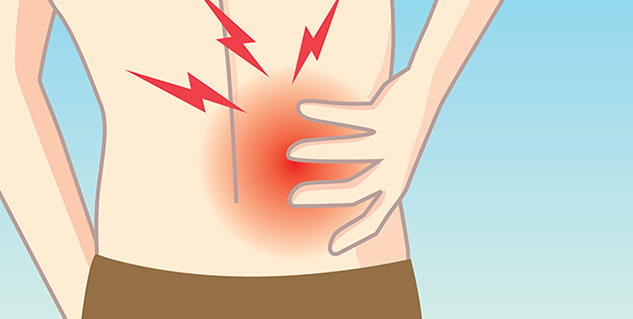 Since you're not alone who spend most of your day's time in office, you're not alone either struggling with the back pain problem.
Back pain is believed to be an incredibly common problem so much so that 80 percent of people experience it at some point. Most of the time back pain is caused by muscle sprain or strain or herniated disc, which often gets better on its own. Besides, you plenty of ease and effective non-invasive treatments like massage, exercise and yoga, that can help you get rid of back pain.
That said, not many of us know that sometimes back pain is our body's way of telling us that something is off, so, rather than ignoring the pain or waiting for it to cease on its own.
Here are some red-flags that you should not miss out on, instead book an appointment with your doctor as soon as you observe one.
You've Lost Control of your Bladder or Bowels
Have you heard of cauda equine syndrome? If your answer is no, here is what you should know about this rare disease.
It affects only about 1 in 33, 000 people

In this condition, the nerve roots of the lumbar spine become compressed, cutting off all sensation and movement

Any delay in the surgery may lead to paralysis, resulting in complete loss of bladder and bowel control. It may also cause sexual dysfunction
You Experience it Mostly at Night
Having back pain may make it difficult to fall asleep but adjusting your sleeping position you can tone down the pain. If adjusting position does not make it easier for you to sleep in, you should rather see your doctor.
It's Hard to Pinpoint
According to the American Heart Association, if you experience pain in your upper or lower back that does not appear to be tied to a specific muscle or joint, it could be a sign of heart attack, especially if it began in your chest and then spread. If you experience sudden back pain followed by jaw pain, nausea, overhelming fatigue, shortness of breath.
It's Accompanied by Really Bad Morning Stiffness
Although, it's normal to have some aches and creakiness in the morning but if it lingers around for more 30 minutes and worsens when you aren't moving, you may have a form of inflammatory arthritis such as ankylosing spondylitis. If this condition is not treated at right time, you may end up having a fused vertebrae which will make it harder for you to move around.

Besides, the condition may also increase your risk of heart disease and stroke, therefore, ignoring the same may cost you a big deal. Coming back to the treatment, your health care provider will prescribe you over the counter as well as biologic drugs that work to curtail inflammation.
Image source : Shutterstock
Read more articles on Pain.
For more such stories, Download Onlymyhealth App.