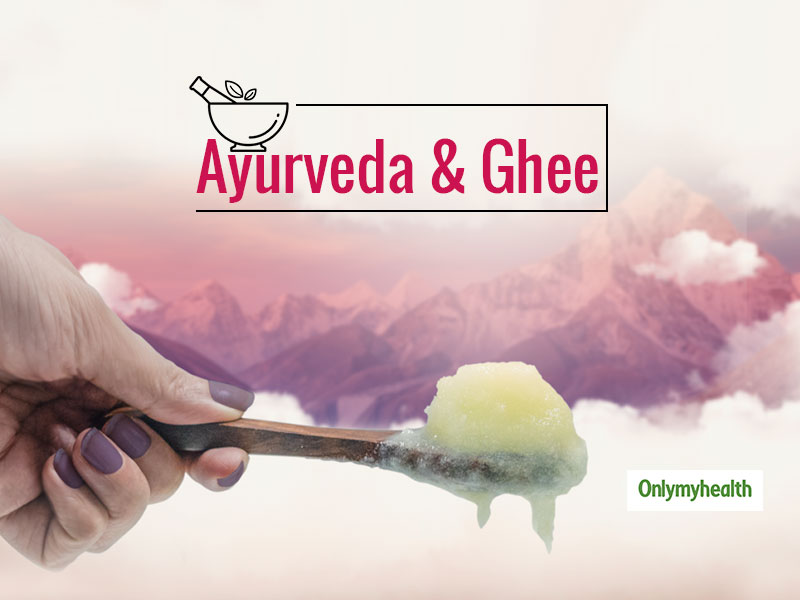 This thing has been a part of the Indian kitchen for thousands of years. Our grandmothers have been emphasising on its benefits for ages. The most-found kitchen ingredient that we mostly ignore owing to weighty issues is ghee or clarified. Since time immemorial, it is added in lentils, khichdi, spread on hot rotis, parathas, halwa and laddoos and more. It is used as a cooking medium, which makes the food more flavourful and healthy too. In times when we all have become extremely cautious as to what we eat, we end up skipping on ghee thinking it would make us fat. But earlier, the same was taken as a natural remedy to several health concerns. If used properly, it has tremendous health benefits. According to celebrity nutritionist Rujuta Diwakar, ghee reduces cholesterol by increasing lipids in metabolism. In the state of stress, the liver produces more cholesterol. Ghee helps you release stress, sleep better and stay fresh.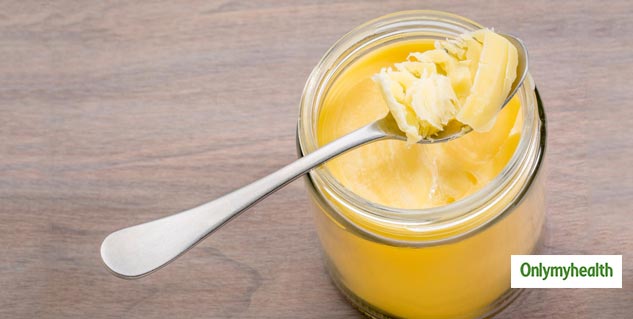 Also Read: Suffering From Dry Cough? Ayurvedic Remedies To Get Rid Of It
According to the Vedas, ghee is the first and essential food of all things. The miraculous golden liquid, aromatic and healthy ghee, is made from grass-fed cow's milk. Ayurveda puts ghee at the top of the list of essential foods. Ayurveda, which has been followed for generations, is not just an ancient way of life, but a sensible way of living a healthy life. A lot many people are now heading towards the organic way of living to stay away from adulteration. Ayurveda is used both as a preventive and therapeutic method.
All You Need To Know About Ghee
Ghee is refined or clarified butter, which is unsalted and is prepared by heating until it becomes a golden liquid. When heated, the moisture evaporates and the sugar and protein separate. The liquid is filtered with a sieve and collected in a clean jar. As mentioned in Rig Veda and Mahabharata, ghee is considered pure and holy in India. It is a symbol of prosperity. Even in olden times, a pot of ghee was touched only after washing hands and was only available to the rich and wealthy. Some benefits of cow ghee are: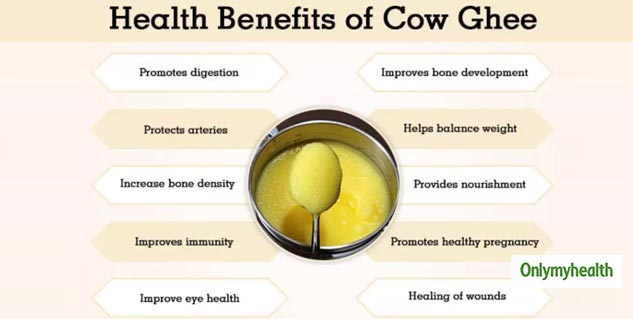 Also Read: Adopt These 7 Ayurvedic Diet Principles For A Healthy and Peaceful Living
Ayurvedic Benefits of Ghee
According to Ayurveda's 'Sushruta Samhita', Ghee is beneficial for the whole body. It builds the tissue, helps in reducing Vata and pitta dosha and is rich in vitamins A, E and D, antioxidants, linoleic acid and fat-soluble. It makes digestion stronger by keeping the gastrointestinal tract healthy. Following are some remarkable benefits of this wonderful kitchen ingredient:
Ghee helps in treating indigestion, acidity, epilepsy, and is an excellent lubricant for the body tissues to enhance flexibility
Ghee also acts as an excellent moisturiser for the skin and is often used in Ayurvedic massages too
Ghee keeps the body warm from within and has anti-microbial and anti-fungal properties. It is an essential part of the diet of mothers feeding babies throughout the country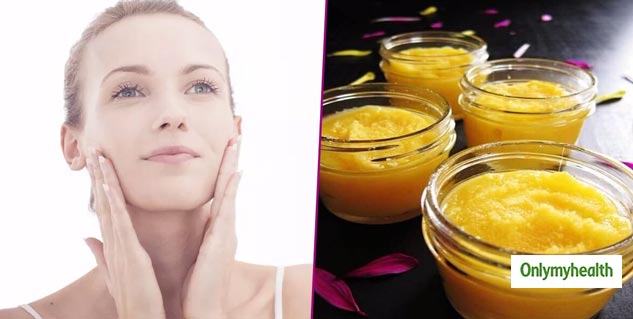 Ghee contains good fat, and it helps in removing fat-soluble toxin from the cells. Ghee, mixed with honey, works as a natural healer for wounds and blisters
It balances hormones, contains fat-soluble vitamins, and is rich in omega-3 fatty acids
It is known as Ayurvedic medicine to treat nervous system disorders
Read more articles on Ayurveda