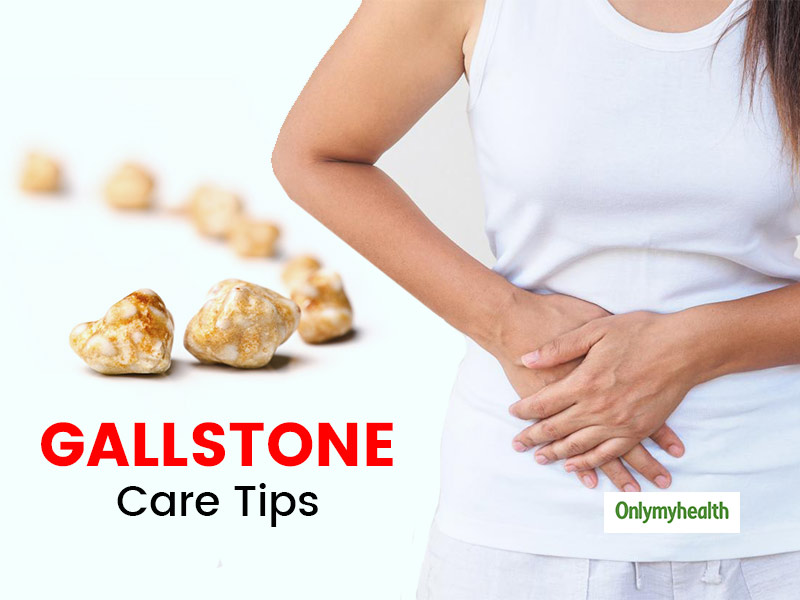 Mrs Gursharan Kaur (name changed) experienced sudden and intensifying pain in her upper abdomen last month. She tolerated it for a month; took medications for acidity, which was of no benefit. It was then that she decided to consult a good doctor. In this case study, Mrs Kaur represents the typical Indian risk group. She is 55 years, diabetic and hails from North India, where this disease has a high incidence among the females in the 40 years plus group. Symptoms clearly indicated towards the possibility of a Gallstone problem. On further evaluation, she was diagnosed with 'Symptomatic Gallstone disease' by Dr Vinay Shaw at Medeor Hospital, Delhi. She will undergo 'Laparoscopic Cholecystectomy' procedure which involves removal of the gall bladder with an almost scarless surgery, and she will be able to go home the very next day. She is lucky to reach out to a good doctor and get the right medical treatment just in time. In some cases, it can even lead to cancer.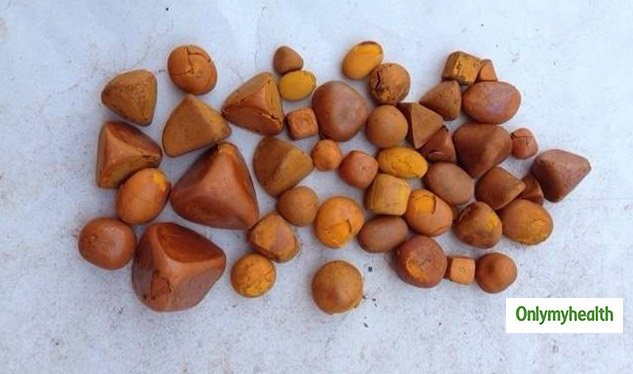 Also Read: 10 Efficient Home Remedies for Gallstones
What Is Gallstone?
Gallbladder, which is a pear-shaped organ, is beneath your liver. It stores digestive fluid called bile that is released into your small intestine. Gallstones are created by hardened deposits of this digestive fluid that look like a hard crystalline abnormal mass in your gallbladder. Gallstone varies in size and is formed from bile pigments, cholesterol, and calcium salts. It can cause severe pain and blockage of the bile duct and can even lead to jaundice. Gallstones are usually treated only when there are symptoms causing pain in the body.
What Are The High Risk Groups Of Gallstones?
When we talk about gallstone, as per various studies, the below-mentioned groups are highly prone to gallstones:
Females are more prone to this disease than men in India.
40 years or more are prone though it can occur in lower age group too
Overweight people eating a high fat diet. Weight loss tips are a must to follow for preventing obesity.
Pregnant Women
Those Eating High-cholesterol diet or a low-fibre diet
Persons having a family history of gallstones
Diabetics
People on certain medications especially the ones containing estrogen
If you belong to any of the above groups and have been experiencing intensifying pain in the abdomen, between the shoulder blades or the right arm, you should consult a specialist doctor with experience in general surgery.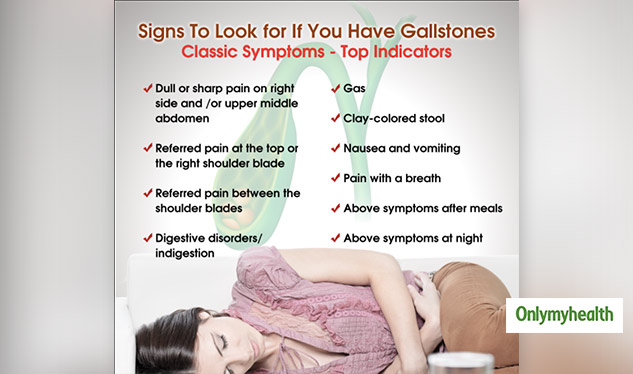 How To Diagnose Gallstones?
Your doctor can recommend an abdominal ultrasound or a computerized tomography (CT) scan to get an image of the Gallstone. There can be additional blood tests so that the doctor can look for possibilities of an infection, jaundice, pancreatitis or any other complication caused by gallstones.
Your doctor, after full evaluation, may recommend surgery to remove the gallbladder to prevent further damage. After removal of the gallbladder, bile flows directly from your liver into your small intestine, which does not cause any disability in digesting food however in certain cases it can cause diarrhoea symptoms, which is usually temporary.
Although in some instances, medication can dissolve gallstones, yet it is not recommended in most cases unless surgery is not possible. The reason for preferring surgery is due to two major reasons. Firstly, it can take months or years of treatment to dissolve your gallstones through medication and secondly it may not be effective in most cases and lead to further detrimental effects.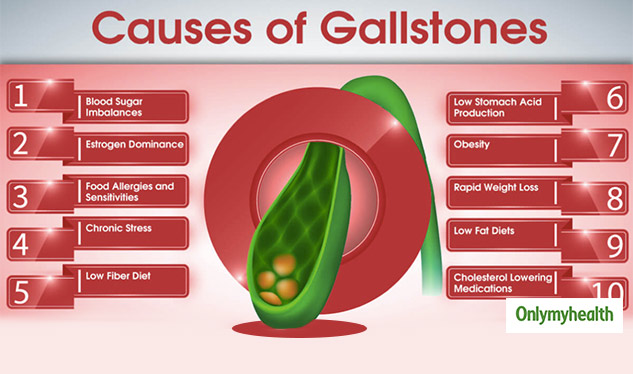 Also Read: Want To Get Rid Of Kidney Stones Naturally? Here Are 6 Remedies For A Kidney Cleanse
How To Prevent Gallstone?
Wondering how to be safe from this highly prevalent health condition? Listed below are some essential tips from an expert:
Skipping meals or prolonged fasting can increase the risk of gallstones.
Rapid weight loss can increase the risk of gallstones, so do not go for an overdrive.
Drugs like ursodeoxycholic acid during the first few months of increased weight loss after bariatric surgery may prevent gall stones formation.
Obesity is an indicator so sticking to a healthy diet and regular exercise can help in preventing this disease
With inputs from Dr. Vinay Shaw, Senior Consultant and Head-Department of GI, Laparoscopy and Bariatric Surgery, Medeor Hospital, Delhi
Read more articles on Other Diseases