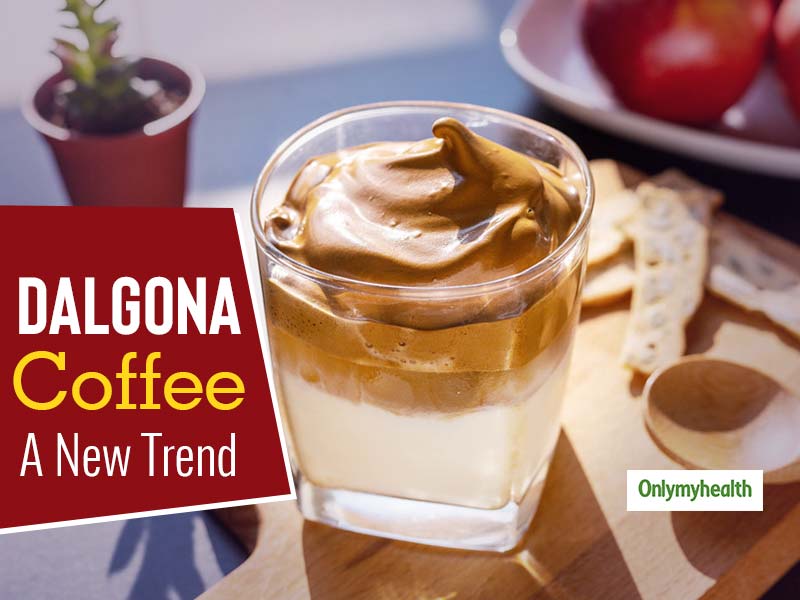 Due to the coronavirus epidemic, the whole world is locked down in their own homes. In such a situation, people are trying to keep themselves busy by starting many trends on social media. Every day we get to see some new photo chains or trends calling in more and more people to join the bandwagon just like the trend of activated charcoal, which started a while ago. It began as a trend, which emphasised on how charcoal was the new thing to keep healthy. Hence, it was added in almost every dish, starting from ice creams to burgers. Then came the Unicorn or Rainbow Food Trend, in which food items were made in colourful colours. Then came the trend of smoothie bowls, which became quite popular among fitness enthusiasts. The latest trend is of Dalgona Coffee, which has taken over social media across the globe.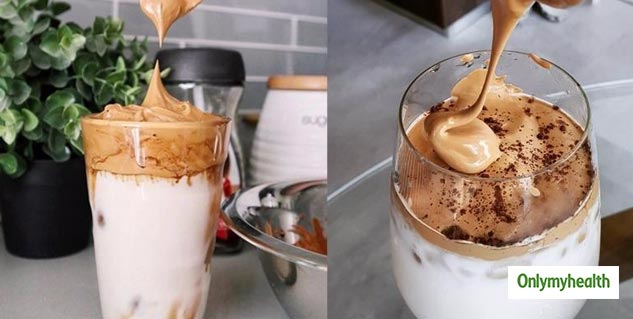 Also Read: Food Leftover Troubling You? Here's How Leftover Rice Can Be Put To Its Best Use For Complete Health
Dalgona coffee is a type of cold coffee, in which coffee, whisked with sugar and water, is added to the top. Many bloggers and internet sensations are talking about this trend b posting how to make this coffee. However, as we know, most of the Indian households have been living on coffee without having a coffee machine at home. Hence, the trend which is now making waves has been an old practice for most of us reading this.
How to make dalgona coffee at home
Ingredients:
Coffee powder
Hot Water
Cold milk
Sugar
Ice pieces (optional)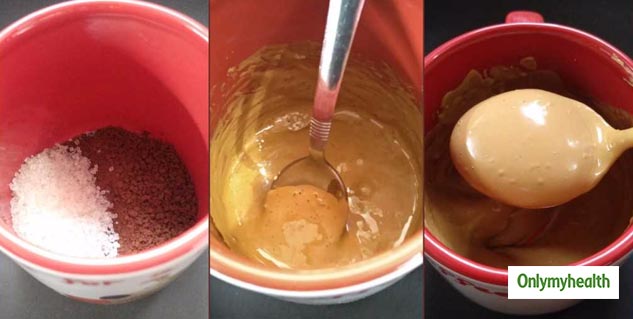 Preparation:
Start mixing equal parts warm water, coffee powder and sugar in a bowl. Then keep adding two teaspoons of coffee in it continuously and make it.
Use a hand mixer, until the mixture becomes thick, foamy and has a light brown colour. Keep pace as this will also be some physical activity for your hands.
Once you are satisfied with the foam and its texture, take a glass and fill half of it with cold milk. If necessary, add ice to it.
Then top it with coffee. Gradually, mix it layer by layer with a spoon. Then prepare it as creamy coffee.
You can serve it by adding coffee powder, cocoa powder or chocolate sprinkles over it. Before drinking, mix coffee and milk well with a spoon.
Also Read: Easy To Cook Recipes Under 15 Minutes While You Work From Home
Other Things With Dalgona Coffee
You can make a coffee cake with Dalgona Coffee too. This is an easy recipe to make a delicious coffee cake with a mocha frosting. Cake making begins with making a fluffy and airy mixture/batter, which is done while preparing the dalgona coffee. The same coffee mixture can be mixed with cake flour made including eggs, flour, baking powder, oil and vanilla essence. Once the cake is set and ready to bake, prepare the mocha frosting with butter, cocoa powder, icing sugar and coffee powder.
Read more articles on Healthy Diet