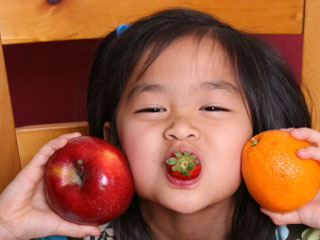 Experts have always recommended that we keep fruits on our plates most days to keep ourselves healthy; turns out they also recommend keeping them on the face and other areas of the skin for a healthier and glowing appearance.
Fruits and vegetables are not just a resourceful of health for the body, but they are so also for the skin. There is enough evidence that states the use of bananas to be fruitful for the elasticity of the skin and the exfoliating benefits of strawberries and the anti-tan properties of papayas. Basically, fruits if eaten religiously and on a regular basis can improve the glow on the face and restore lost youth.
Dermatologist of Enhance Clinics, Aakriti Mehra, MD, has come up with an explanation as to why exactly fruits are beneficial for the skin and how they can help in making the skin glow brighter than the Times Square.
Banana
This thick-skinned fruit is a rich source of vitamins as well as minerals including potassium, biotin, manganese, vitamin B6 and C. These vitamins tend to maintain skin's elasticity and the antioxidants present in it prevent ageing. The fruit is also a natural moisturiser and can be used in the form of homemade scrubs as well as masks.
Orange
Just like all citrus fruits, orange contains high levels of vitamin C as well as beta carotene, phosphates, folic acid, iron, phytonutrients, iodides and flavonoids. These components are said to treat dark spots as well as blemishes. The orange peel can be easily powdered and used in the form of scrub to get instant glow and brighter skin as it acts like a natural bleach. It is also a toner that removes dirt as well as dead skin and gives the skin a more firm feel.
Tomato
Tomatoes are rich in vitamin A, C and K as it acts as an antioxidant in preventing ageing and is widely used as whitening as well as de-tanning agent.
Strawberry
This fruit contains higher levels of vitamin C as well as manganese, helping to exfoliate as well as cleanse the skin, thus lightening age spots as well as freckles. Strawberries can also prevent thinning of hair and provide the skin a glossy finish. Strawberries can also be used as an exfoliating agent in scrubs.
Article source: Business Standard
Image source: Getty
Read more Health News.