You wake up like a mess in the morning with your hair looking like a birds nest! That's the everyday story of Frizzy Hair. Sorry to say but doesn't that look as if you just got an electric shock. Hair care isn't easy especially when you have frizzy hair as they are extremely difficult to manage. The constant fear of losing the hair stops us from experimenting with hour mane especially when they are weak and prone to breaking. But, here are some effective home remedies for frizzy hair to only nourish them while strengthening from the roots.
1. Yogurt, turmeric and honey mask
Have you ever tries a natural mask on your hair? If not, try it now and you will see how well it works for your frizzy hair. Yogurt and honey are natural moisturizers which are great to tame frizzy hair.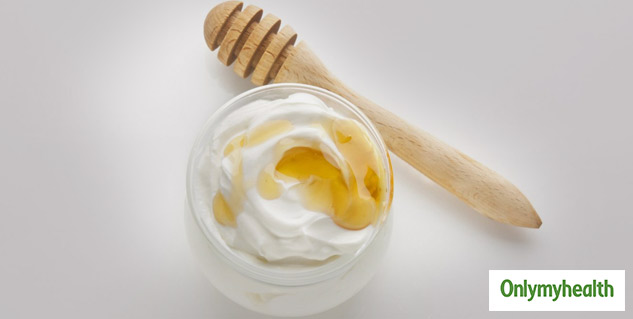 Prepare this mask by mixing 2 teaspoons honey in one bowl of yogurt.
Add a pinch of turmeric powder to make it more nourishing
Now, apply this to your hair and keep the mask for one hour.
Wash your hair with running water.
2. Apple cider vinegar
ACV has pH-balancing properties which helps in controling the frizziness. Not just that, it adds a natural shine to your otherwise dull-looking hair.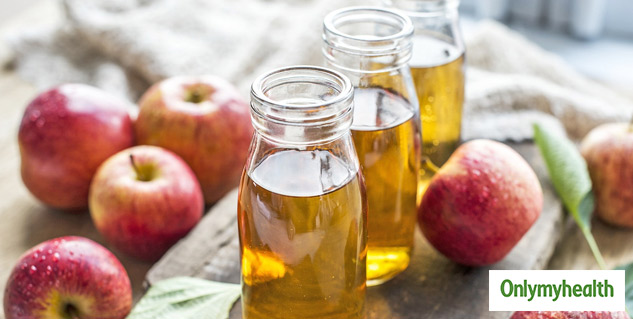 Mix one part of ACV in 10 parts of water.
After you've shampooed your hair, rinse them with this liquid.
Now, wash them with normal water. You will see the change thereafter.
3. Rice Water
You can apply hair oiling or hair oil mask to remove frizziness and keep your hair healthy. In which you heat coconut, olive and castor oil together, add alavera gel and mustard seeds in it. Now make this mixture yourself and apply it to the hair. Also, if you want an instant fix spa, hair rinses will quickly moisturize your hair without any hassle.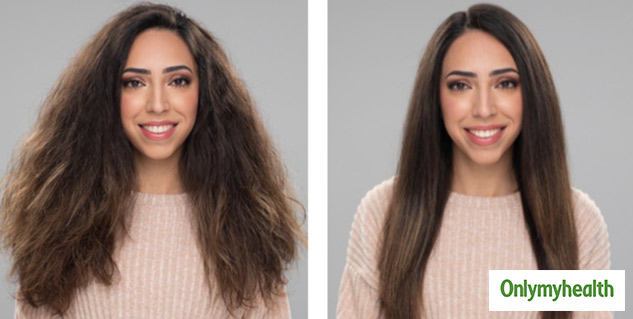 For this, massage your hair with rice water or apple cider vinegar during the shower. This will give a healthy shine to your hair. Wrap your hair with a shower cap and leave the mask on for 2 hours before washing. Also, rinse your hair with rice water once a week.
Also Read: Dos and Don'ts of Hair Oiling To Promote Growth
4. Regular Conditioning
Many people apply conditioner to their hair but they do not see any benefit. This is because you do not condition your hair properly because sometimes you are in a hurry and apply a little conditioner and wash it immediately. While this is the right way- a conditioner should be allowed for at least 3-5 minutes to have an effect on your hair. Therefore, doing conditioner quickly will not help you in dealing with frizz.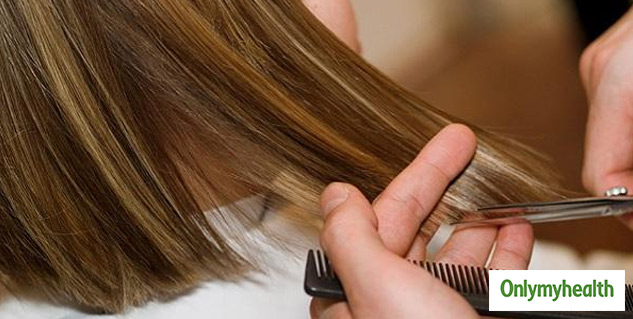 5. Trim Them Regularly
Hair cutting should be done regularly to remove frizziness of hair. This will help you get rid of frigidity and split ends. You can get advice from your hairstylist about such cuts and you can buy a good shampoo to deal with frizziness. Buy a shampoo that is sulphate and paraben-free, plus the glycerin content of the shampoo is high. This is because glycerin helps reduce friability.
Read More in Hair Care