Winters are coming!

And so is the need to look great. What is common amongst us all? We all wish to look our best, no matter the season is. However, looking stylish in winters becomes a bit tricky. Either you can look good or you can just save yourself from cold and harsh breeze of winters.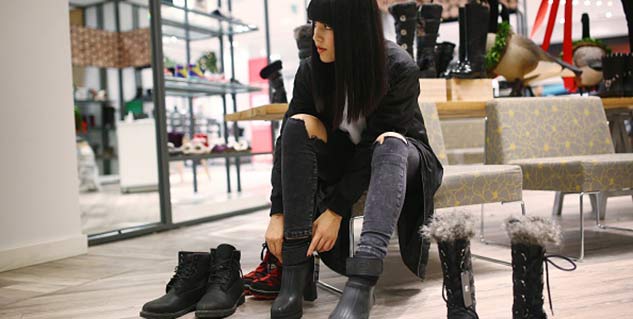 Here we are giving out secrets to shine even in winters:
Stay moisturized
Now, staying stylish does not only mean wearing great and stylish clothes. When you are on your quest to look good in winters, you cannot overlook your skin. In winters, either you tend to lose the natural glow of your skin or your skin looks dry and flaky. So, it is important to moisturize your skin in such a way that your skin and complexion does not look dull. So, the first and foremost step is to go for a healthy diet, then try these home remedies for a dry skin in winters.

Boots
When winters are here, can we skip boots? Boots seem to be the most essential wardrobe element. You cannot do without boots in winters. No, it is not about the cold, it is about style, it is about looking good and nothing can make you more stylish than a pair of boots.
Now, there are many types of boots that you can go for based on the choice of look that you wish to achieve. Thigh-high boots, knee-high boots, wedge boots and many more are there that can make you a head turner. This style tip is not just for girls only but guys also. Guys can wear boots in winter and right choices of boots can make them stylish too.
Leather jackets
There is no winter without a leather jacket in your wardrobe. Leather jacket can go with almost everything. You can team up your leather jacket with a cocktail dress, with your regular ripped denim jeans, your jeggings and almost everything and will not fail. Leather jackets cannot only make you look in vogue but also save you from chilling breeze of winters.
Mufflers and scarves
You cannot even think of winters without thinking of colorful stripped mufflers and scarves. Mufflers and scarves can pep-up any attire. Apart from wrapping them around your neck, you can wrap them in many other ways to look more stylish. Guys can also wrap their scarves and mufflers around their head.
Image: Getty
Read more articles in Beauty & Personal Care.