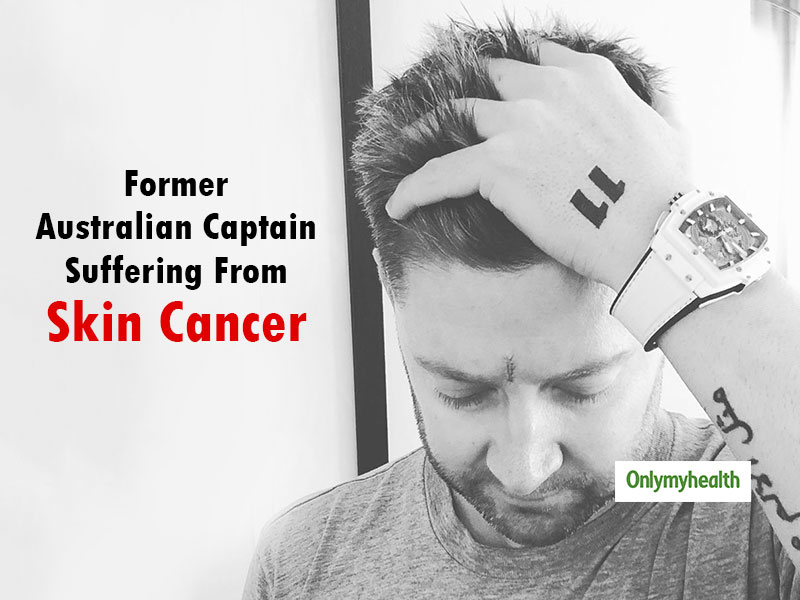 In 2006, Former Australian Captain Michael Clarke first came to know that he had skin cancer. In a shocking revelation, he recently took to the social media to spread awareness about skin cancer after having multiple skin cancers removed from his forehead. Since then, he has been asking people to be careful when under the sun. Clarke recently shared a photo on his Instagram account and informed everyone about his skin cancer surgery. This was Clarke's fourth surgery, before which he had also undergone facial surgery.
Clarke, who announced his retirement from cricket soon after the team won the World Cup in 2015, shared his photo, writing, "One more day, another skin cancer surgery." Youth should keep in mind to adopt the right methods to protect themselves from the ill-effects of the sun."
Case History
The former Australian captain was first diagnosed with skin cancer in the year 2006. Since 2010, he has been the ambassador for the Cancer Council, spreading awareness about the lesser-known facts of skin cancer among youth. Surprisingly, Australia has higher cases of skin cancer, mostly due to the UV rays of the sun. As per a report by the Cancer Council, around 1960 people lost their lives to skin cancer primarily due to lack of awareness in the year 2017.
Also Read: 7 Things doctors want you to know about skin cancer
Words Of Wisdom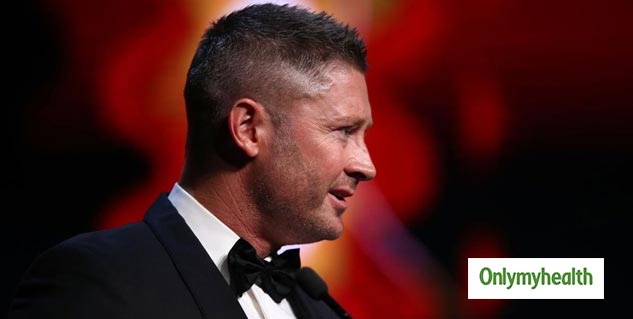 Michael Clarke has advised youth, especially sportspersons, to protect their skin from the sun. He says that exposure to sunlight for too long can cause skin cancer and many sports players, including cricketers, are exposed to sunlight for long durations. He also stressed on the fact that during test matches, players have to play for five consecutive days. This makes sportspersons more susceptible to cancers of the skin. A lesser-known but important fact, skin cancer is a fatal disease, which results from exposure to the sun for longer durations. The skin of the palm, fingers, nails are more prone to skin cancer as they are always exposed to the sun.
Symptoms Of Skin Cancer
To understand this cancer better, following are some alarming symptoms and signs of skin cancer that we all should know about:
Burning, itching, and redness on the skin while exposed to the sun
Redness on the skin around forehead, cheeks, neck and eyes with a sharp burning sensation
A visible change in the birthmark, mole or the surrounding skin with redness or irritation
Repeated history of eczema can also be a symptom of skin cancer
If there are spots on the skin for more than four weeks, it can also be a symptom of skin cancer
View this post on Instagram
Also Read: How (and why) to do a self-exam for skin cancer
Prevention Of Skin Cancer
As told by the former Australian Captain, following are some essential tips to prevent skin cancer:
Keep the entire body covered to avoid contact with sun rays
Staying in the sun from 10 am to 4 pm in the summer season is not suitable for the skin. Avoid being under the sun for longer durations during these hours
In the winter season, one should not be under the sun for more than one hour after 11 am.
Apply a sunblock cream to stay protected from harmful UV rays of the sun
In case of any changes in the appearance of the skin, seek consultation from a dermatologist for further investigation
Read more articles on Cancer