If you have been having a hard time trying to sleep at night, blame it on your calcium deficiency. A new study has found a key calcium channel to be responsible for deep sleep. The study also points out clues for understanding both normal as well as abnormal waking brain functions.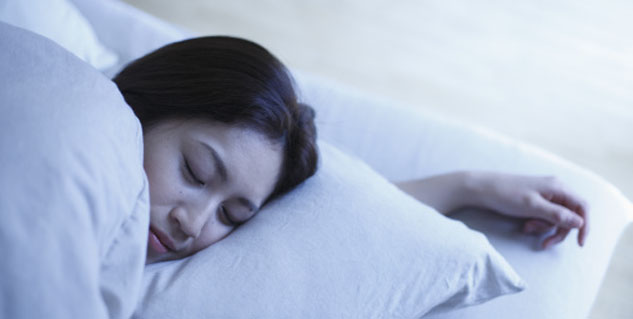 A professor of neuroscience at New York University School of Medicine and a Whitman Center Investigator at the Marine Biological Laboratory in Woods Hole, Rodolfo Llinas, questioned the difference between the two sleep states despite it being the same bran, same neurons and similar requirements for oxygen among other things.

To tackle the problem of sleep, the team of researchers focused on a singular crucial part of the maze in mice. While calcium channels are an important part of neuron firing because they ensure that all parts of the brain talk to each other without interruption, these calcium channels during sleep experience an increased activity, keeping a slow rhythm that is different in pattern from those found when one is awake.

Based on the clue that the researchers had, they took out one type of calcium channel, Cav3.1 and looked at how an absence of activity of calcium channels affected brain function in the mouse. They found that this Cav3.1 was a key planner in normal sleep. Those mice that did not have working Cav3.1 calcium channels took a lot longer to sleep compared with normal mice. They also tended to stay asleep for only a limited period of time.

The brain activity of the mice was also seen to be abnormal i.e. it was closer to normal wakefulness compared with sleep. Moreover, the mice did not reach a deep, slow-wave sleep. Llinas said that their study helped them to finally derive that Cav3.1 is the channel that finally induces deep sleep. He further said that because the mice were unable to sleep deeply, they tended to have a syndrome that is similar to psychiatric disorders in human beings.

The study's findings have been published in the Proceedings of the National Academy of Sciences.

Read more Health News.
Image source: Getty
Source: economictimes.indiatimes.com