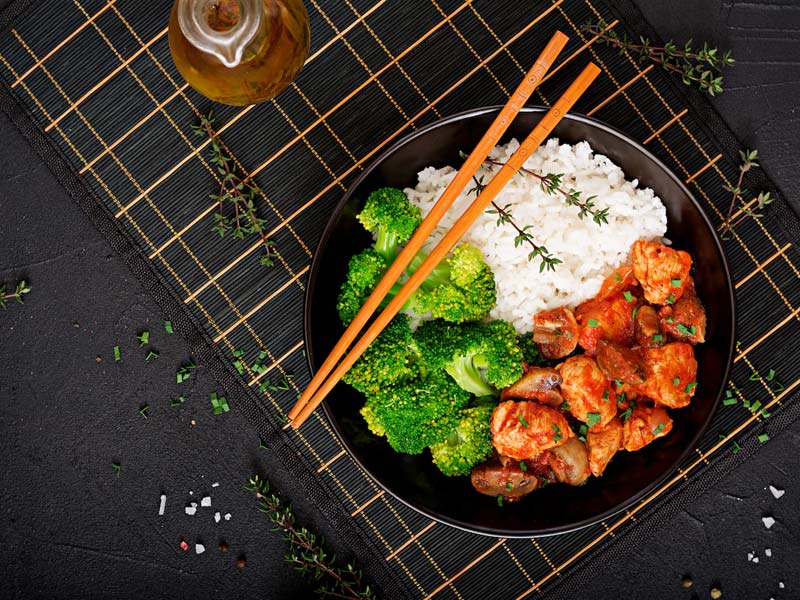 The pillars of healthy living include good nutrition, daily exercise, and appropriate sleep. Living a healthy lifestyle helps to keep people fit and active, while also lowering their risk of sickness. According to the WHO, adopting a healthy lifestyle allows you to appreciate more parts of life. It is a way of life that reduces the likelihood of becoming seriously ill. It is not just about avoiding disease or illness when it comes to health. Furthermore, it also includes physical, mental, and social well-being. Individuals' reproductive health includes their physical, mental, and social well-being. It is concerned with reproductive activities and processes throughout life. It is the most influential aspect of human development.
While there are many factors that may contribute to reproductive health – in both males and females – including age, genetics, hormonal disorders, anatomy of reproductive organs, and certain chronic diseases. There are many compounds in our environment that can harm your reproductive health. For example, some chemicals used in beauty products or pesticides in our foods, as are chemicals that affect our daily lives. To avoid contact with toxins, workers who may be exposed to chemicals at work should wear protective gear, gloves, and masks. Onlymyhealth editorial team spoke to Nikita Oswal, Founder and Chief Nutritionist, Fat2FitCurves, to know about the best food choices to take care of your reproductive health.
Foods to improve reproductive health
A few easy changes in our diet can help us improve our chances of living a healthy lifestyle. It is mostly the mediterranean choice of food. According to nutritionist Nikita, these foods include:
1. Make it using whole grains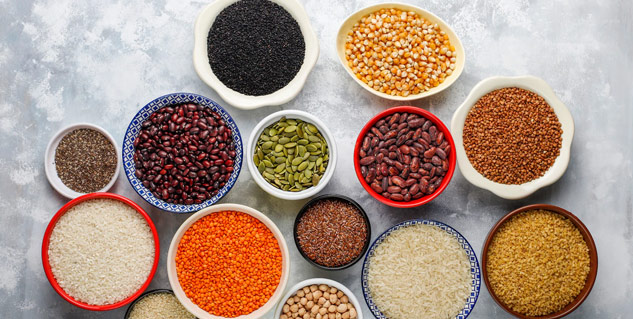 Eating whole grains can help you live a healthier lifestyle. If you eat a lot of high-carb foods, your body will store them as fat, making it difficult to keep your insulin blood sugar level under control. Quinoa is an amazing whole grain because it's not only carb-free, but it's also a perfect source for protein, zinc, and folic acid. It gives you all of the essential amino acids that meat products offer without any potentially harmful additives.
2. Colour in Plate
Fruits and vegetables which are locally produced or seasonally available are excellent additions to our meals. They contain antioxidants, and the more color variety there is, the better. They're high in vitamins, antioxidants, and fiber, which keep us satisfied and our digestive systems healthy and they're low in calories. Women with high fruit intakes had a significantly reduced chance of infertility. You'll acquire a variety of critical nutrients if you consume a wide array of fruits and veggies.
Also read: Ladies, Aim At These 5 Objectives for Better Reproductive Health
3. Protein Serve
Proteins serve as building blocks for the body, allowing it to grow and repair itself. Meat, fish, and eggs are high in protein, while nuts, beans, lentils, peas, dal, corn, and soya are high in vegetable protein. These foods also supply us with iron as well as other vitamins and minerals.
4. Essential good fats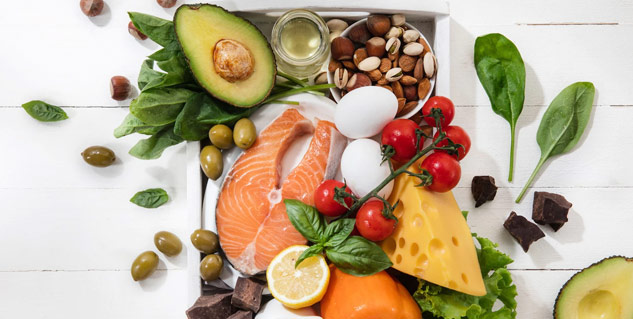 Eating healthy fats everyday is essential for boosting fertility and health. Omega 3 are powerful anti- inflammatory and can help combat the inflammatory that is believed to play an crucial role in keeping our reproductive organs healthy. Include sunflower seeds, avocados, walnuts and egg yolks.
Also read: 5 Reproductive Health Goals That Women Should Set for 2022
5. Dairy Products
Dairy products, which are high in calcium, protein, and vitamins like A, D, and B12, help to keep our bones and teeth healthy. Calcium from foods like milk, yogurt, fromage frais, and cheese is easily absorbed by our systems.
However, there are nutrition platforms that offer a comprehensive approach to diet and lifestyle. They created regimens based on the idea of a well-balanced diet. While there are minor differences in dietary patterns for males and females, it seems that the best overall dietary pattern to support reproductive health is similar to one for overall health – one that emphasizes plant foods like vegetables and fruit, whole grains, legumes and nuts, as well as seafood, unsaturated fats and dairy while reducing highly refined sugary foods and red or processed meats. It's important to remember that there is no magic diet, but the foods you eat, along with other factors like lifestyle and stress levels, can boost fertility through their impact on your gut, blood flow, hormone levels and overall health.