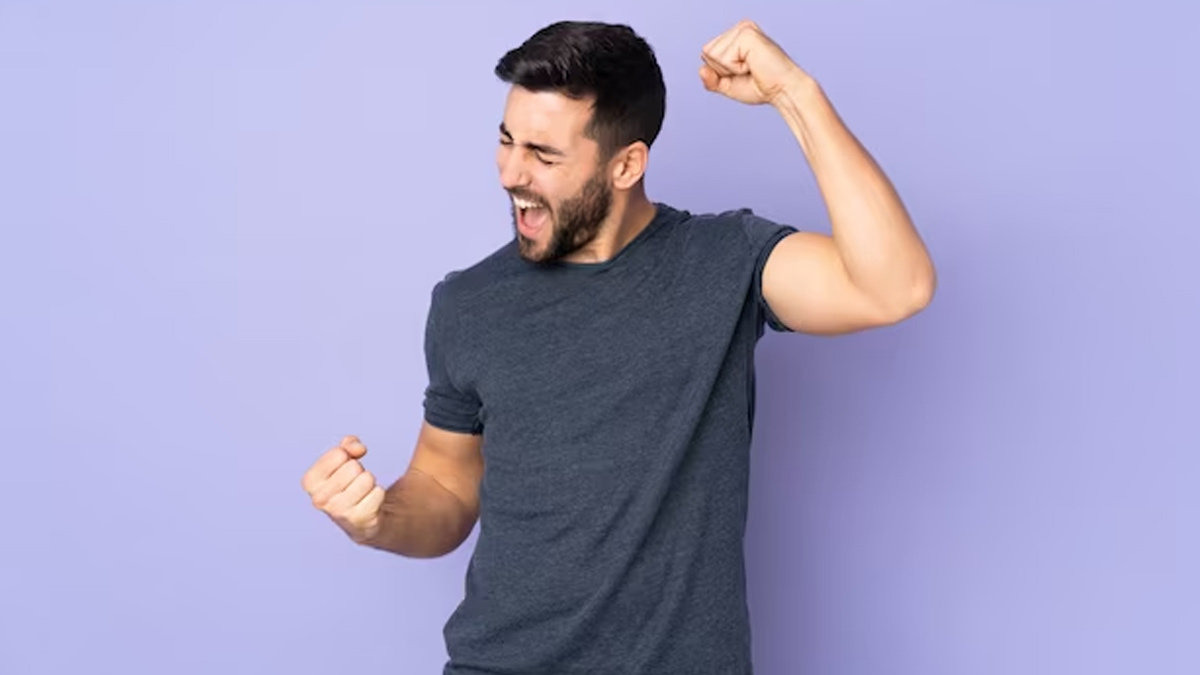 In today's fast-paced world, maintaining high productivity levels is essential for success, whether at work or in our personal lives. While various factors contribute to our productivity, one often overlooked aspect is our diet. The food we consume plays a vital role in providing us with the necessary nutrients and energy to perform at our best. In this article, we will explore a range of food items that have been scientifically proven to enhance productivity and help you achieve peak performance.
Food Items To Boost Productivity
Speaking with the editorial team of OnlyMyHealth, Vineet Kumar, Certified Fitness Coach, Nutritionist And Supplement Specialist shares a list of eight food items that helps in boosting productivity and overall performance.
1. Blueberries
These tiny powerhouses are rich in antioxidants and have been linked to improved cognitive function. Blueberries protect the brain from oxidative stress, reduce inflammation, and enhance memory and learning abilities. Include them in your breakfast smoothies, oatmeal, or enjoy them as a healthy snack throughout the day.
2. Fatty Fish
Fatty fish, such as salmon, trout, and sardines, are excellent sources of omega-3 fatty acids. These healthy fats are essential for brain health and function. Omega-3s can improve focus, reduce mental fatigue, and enhance overall cognitive performance. Aim to include fatty fish in your diet at least twice a week to reap the benefits.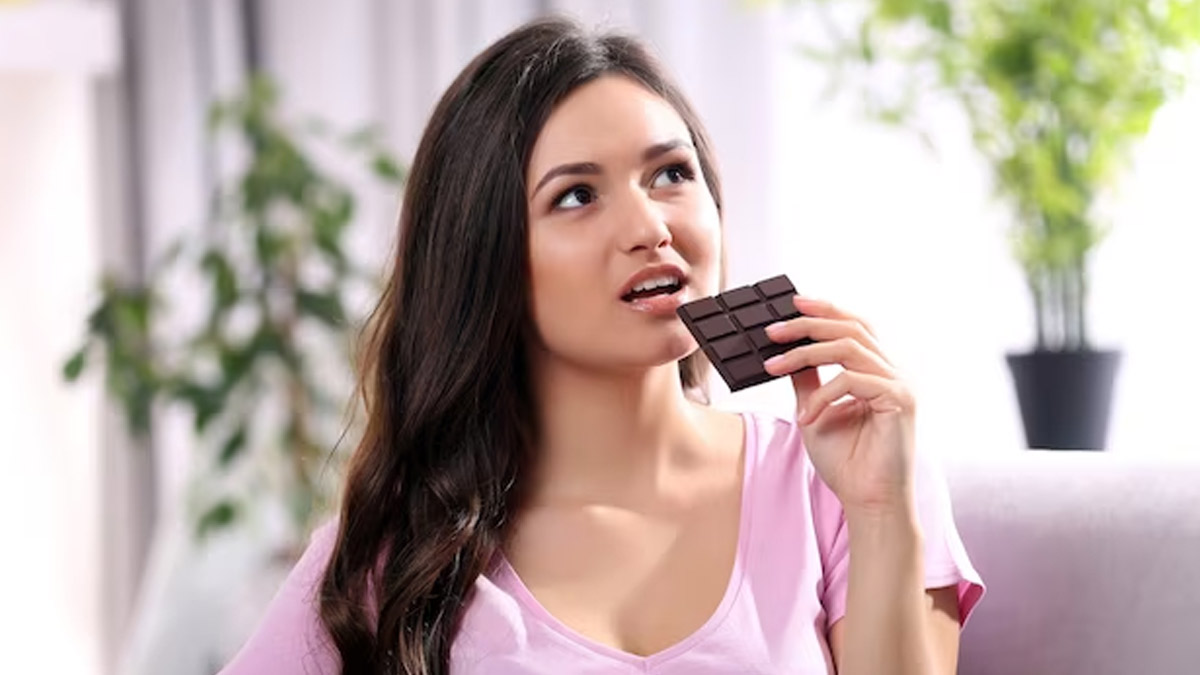 Also read: Is Liver Damage Reversible? Expert Weighs In
3. Dark Chocolate
Yes, you read that right! Dark chocolate, particularly varieties with high cocoa content (70% or more), is packed with antioxidants, flavonoids, and caffeine. These components can increase blood flow to the brain, improve mood, enhance concentration, and boost alertness. However, moderation is key, as excessive consumption can lead to unwanted effects.
4. Leafy Greens
Leafy green vegetables, such as spinach, kale, and Swiss chard, are nutrient powerhouses. They contain vitamins, minerals, and antioxidants that promote brain health and overall well-being. Leafy greens are rich in folate, which is essential for mental clarity and focus. Incorporate them into your salads, smoothies, or sautés for a productivity-boosting meal.
5. Nuts and Seeds
Nuts and seeds, including almonds, walnuts, pumpkin seeds, and chia seeds, are excellent sources of healthy fats, protein, and fibre. They provide sustained energy, enhance cognitive function, and improve memory. Keep a handful of mixed nuts or seeds as a convenient snack option during long work hours or hectic days.
6. Whole Grains
Swap refined carbohydrates for whole grains like quinoa, brown rice, and oats. Whole grains release glucose slowly, providing a steady supply of energy to the brain. They are also rich in fibre, which aids in maintaining stable blood sugar levels and preventing energy crashes. Incorporate whole grains into your meals for sustained mental focus and increased productivity.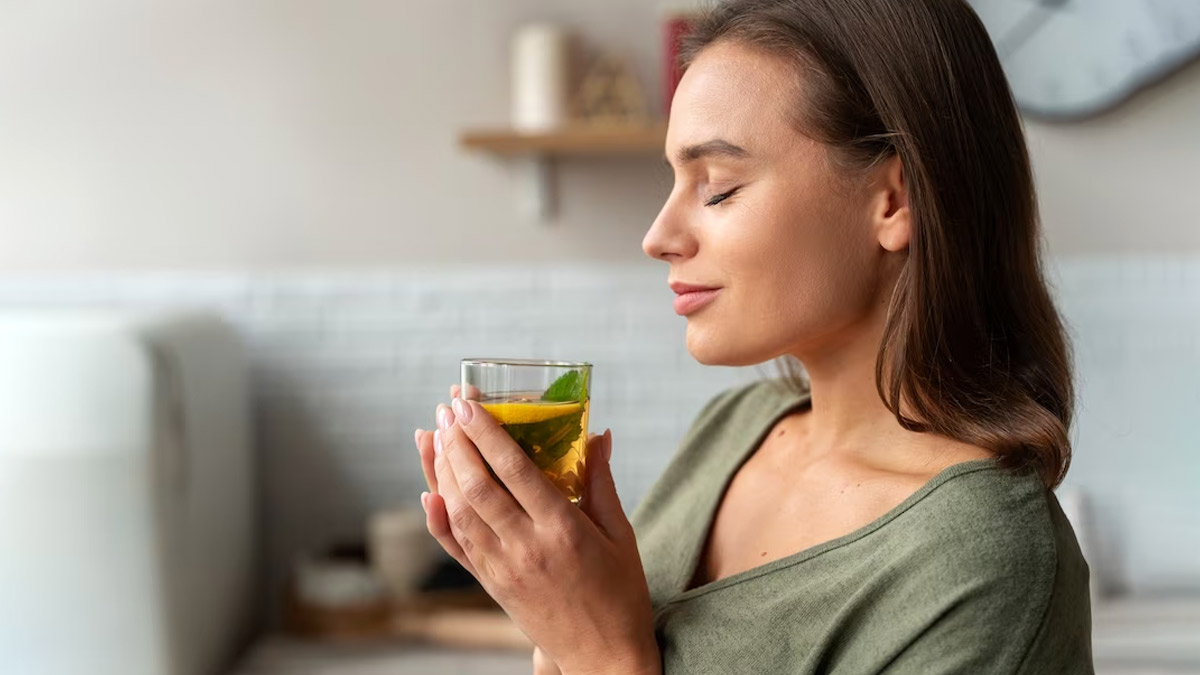 Also read: Is Liver Damage Reversible? Expert Weighs In
7. Green Tea
Green tea contains a unique combination of caffeine and the amino acid L-theanine, which promotes alertness and relaxation simultaneously. This combination can improve focus, attention, and cognitive performance without the jittery effects often associated with coffee. Sip on green tea throughout the day for a productive and calm state of mind.
8. Avocados
Avocados are packed with healthy monounsaturated fats, which support healthy blood flow and lower blood pressure. These creamy fruits also contain vitamins and minerals that are beneficial for brain function. Add avocados to your salads, sandwiches, or enjoy them as a flavorful spread to nourish your brain and enhance productivity.
Conclusion
When it comes to boosting productivity, making smart choices about what we eat can make a significant difference. Incorporating nutrient-dense foods such as blueberries, fatty fish, dark chocolate, leafy greens, nuts and seeds, whole grains, green tea, and avocados into our daily diets can help improve cognitive function, focus, and overall mental performance. Lastly, remember that a healthy cognitive memory and body is a product of a rich and balanced diet. Hence, make sure you load up on necessary vitamins, minerals, and healthy fats in your everyday meals, suggests expert Vineet.