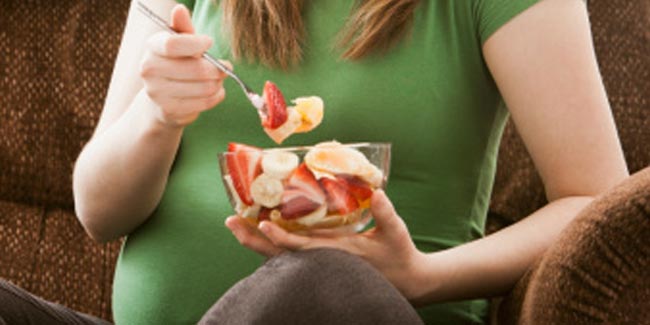 Food hygiene tips during pregnancy: Be as particular about maintaining food hygiene during pregnancy as ensuring that you get enough of essential nutrients. It can be done by following some tips given in the article.
Maintaining food hygiene is as important in pregnancy as any other aspect of pregnancy care. A woman needs to be very choosy in her foods, besides being very careful about its hygiene. As the immune system of a woman becomes weak, she becomes vulnerable to health threats from microbes. By following some hygiene tips, you can prevent common problems during pregnancy such as diarrhoea, vomiting and stomach pain.
[Read: Problems During Pregnancy]
Prevent food-borne illnesses during pregnancy
Apart from the common ailments, some diseases caused by food contamination can even lead to miscarriage or still birth. Thus, it is very important that you ensure food hygiene which can be done with the following tips:
Use warm water to wash your hands with soap. Always ensure that you have worked up good lather and that all parts of your hands are washed. Your wrists, thumbs, finger and fingernails, area between fingers, and the back of your hands should be washed with soap.
Do not keep your hands damp for too long after washing them. Otherwise, bacteria would start to breed.
You should be aware of the foods that are safe to be served cold. Those that need to be served hot for ensuring food hygiene should not be stored for later use. It is recommended that you cook and eat the food right away and avoid storing the leftovers. This would help to rule out a lot of food-borne diseases.
The risk of food contamination is high in non-vegetarian food. It is recommended that you avoid these.
Those who want to have non-veg food should be very careful in preparing them. Make sure you cook meats until steam comes from them. One of the signs that the meat you are cooking is fit to eat during pregnancy is to check whether its centre is pink or not. Moreover, when you penetrate the cooked meat with a skewer, the juices should run clear. Avoid barbecues and cooking in ovens as you cannot be sure of how it has been cooked.
Make sure your food items are covered all the time. This is important to prevent them from pets, bugs and insects.
Never eat packaged foods if it has crossed the expiry date.
Be very careful in washing vegetables and fruits. You need to ensure that they do not have any dirt or insects hidden from view. Bear in mind that you need to wash the fruits and vegetables before keeping them in fridge. Otherwise, the bugs and grime from them would go into other food items kept in the fridge.
[Read: Food Poisoning During Pregnancy]
Be vigilant about the hygiene of food you are eating during pregnancy, as it is as important as ensuring that you are getting adequate intake of various essential nutrients.
[Read: Healthy Diet for First Trimester]
Read more articles on Pregnancy