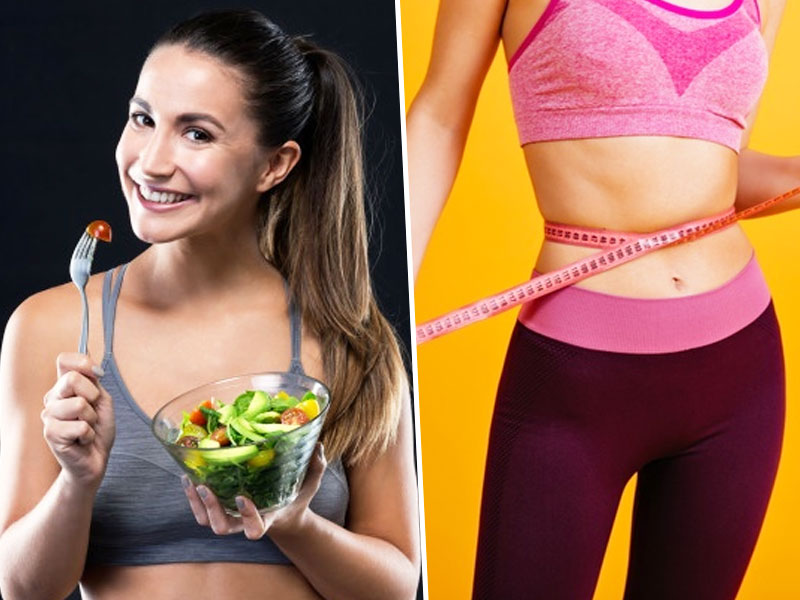 Trying weird food combinations could be a good experience or might leave you scarred for your whole life, but have you heard that some bizarre food combination could be life-changing. If not, our expert Dietician Vidhi Chawla has got you covered. She has some amazing suggestions for you that would help you lose weight and have fun trying new combinations at the same time. If you are also aiming at losing weight, you must try out these healthy but scrumptious food combos.
Weight loss food combinations
Here are some combinations you can try:
Sprouted Grain Bread, Avocado & Cayenne Pepper
Avocado Sandwich might sound like a trending food topic but it has more quality than just earning likes over your social media page.
The avocado maintains lower cholesterol and reduces inflammation. Sprouted Grain Bread like
Ezekiel bread is a very rich source of fiber.
Adding a pinch of Cayenne Pepper adds spice and taste with helping in weight loss contains 'Capsaicin' that can increase metabolism and reduce appetite.
The common benefit this food combination brings is that they keep you full and satiated which causes less appetite.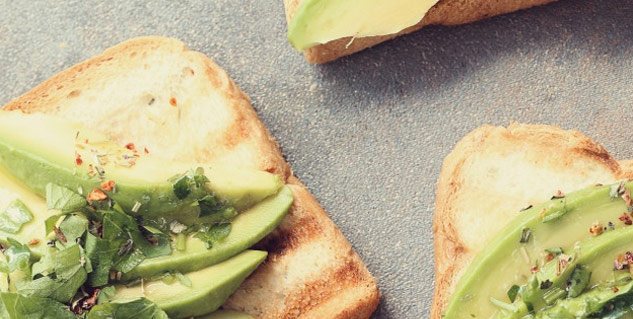 Apple and Peanut butter
If you have a high metabolism rate, you might lose weight at a much quicker pace than the rest. Increasing your metabolism rate is always a good way to lose weight, therefore one should always include food items that increase metabolism.
Apples are one of the richest sources of fiber and anti-oxidant.
It also keeps you hydrated as it contains 86% water.
And as for Peanut butter, it contains monounsaturated fat (help you slim down by keeping you feeling full) and polyunsaturated fats (which help in improving insulin metabolism).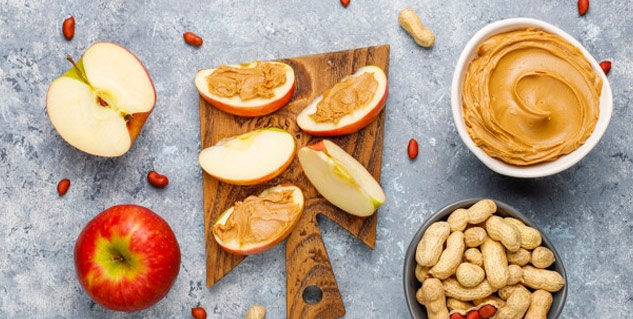 Kale and Barley
For some people consuming either one of them individually might seem a little, let's say, disgusting. asking for mixing both would be absolutely outrageous. But this combination of food might be one of the best ways to lose weight.
Kale contains low-calorie but high nutrition values but it won't keep your stomach full and will be hungry after a brief period of time.
So, adding Barley, a whole-grain product would simply keep you full and satisfied, stopping you from eating extra food and also will fill you with some extra protein.
And since both of them are loaded with fiber, it will also keep your digestive health in check.
Apple, Spinach, and Ginger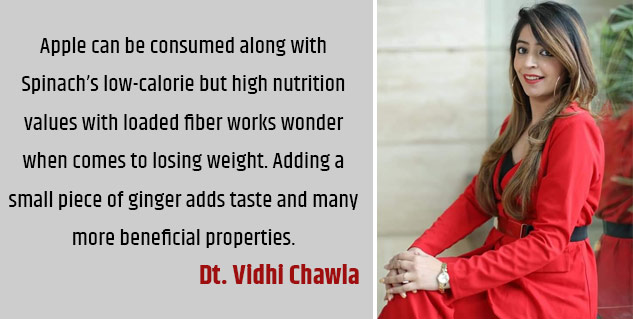 The rich source of fiber and anti-oxidants, Apple can be consumed along with Spinach's low-calorie but high nutrition values with loaded fiber works wonder when comes to losing weight.
Adding a small piece of ginger adds taste and many more beneficial properties.
Ginger contains phytonutrient-rich helps you in burning fat.
Consuming these three by turning them into a fresh glass of smoothie is just the drink you need for your breakfast.
Eggs and Grapefruit
Eggs are an excellent source of protein with fewer calories that keep you full and satiated and lowers your appetite. Pair up with tart citrus grapefruit, and you have a complete breakfast package that will put your body into fat-burning mode as grapefruit contains phytochemicals, which can help in adiponectin production and helps the body with fat breakdown.
Conclusion
These are some of the amazing combinations that are proven in conducting safer and faster weight loss. Dieting or keeping yourself starving for a longer time period won't produce results but this can compromise your digestive system by slowing down the metabolic rate. Experts always advise eating clean and healthy to cut down the excess fat and allow the body to become tight and lean. Thus, do not starve but opt for the right diet to lose weight. These food combinations certainly work like magic in weight loss.
Read more articles in Weight Management
Images credits- freepik