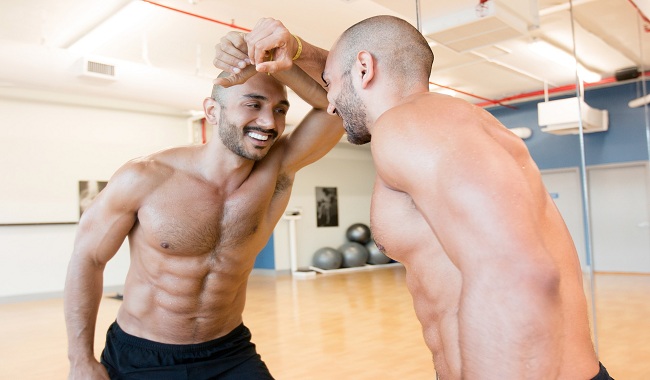 Gone are those days when only athletes used to have abs. Regardless, where a man stands on the professional spectrum, every other guy is obsessing over that solid pack of abs.
Remember, all humans are born different - some of you may be able to carve out abs in no time, while some of you may take a long time. So, the key is to be patient. The perfect six-pack can be achieved with a combination of a proper diet and appropriate exercises.
We bring you some exercises to work on those abdominal muscles and get ripped. These few abs exercises can help you lose excess fat and achieve your goal.
Ab Wheel Rollout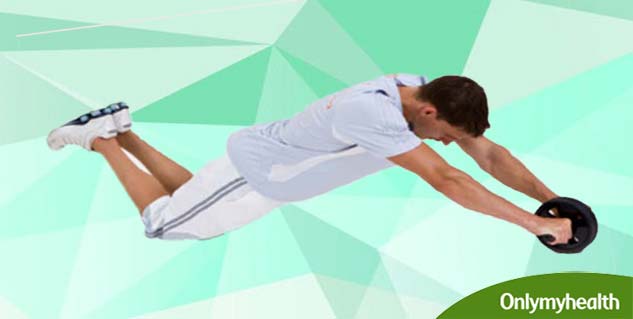 Hold an Ab Roller in your hand and kneel on the floor
Place the roller in front of you and stretch forward into a straight position to create tension in your core and hips
Go down as far as is possible for you without touching the floor
Slowly pull yourself back to the initial position as you breathe out
Do as many reps as you can while maintaining a perfect form
Front Plank
Lie down on your stomach with your forearms on the floor
Bend your elbows directly under your shoulders
Stiffen up your core and lift your torso and thighs off the floor
Hold for 5 seconds, gradually working up to 30-60 seconds
Do three sets. Stop immediately if you experience any lower back pain
Bird Dog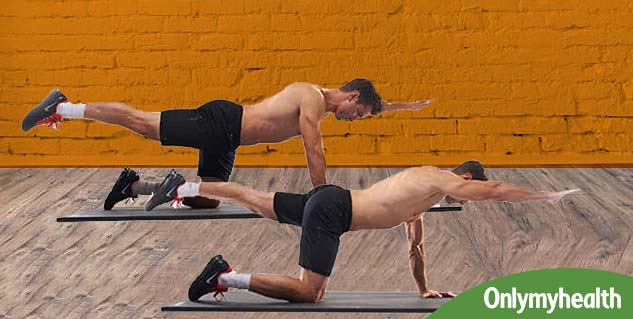 Get down on your hands and knees with your palms flat on the floor
Tighten the core muscles. Make sure you maintain the contraction
Now raise the right leg and your left arm until they are parallel to the floor
Hold for a few seconds and return to the initial position. Now, repeat on the other side
Continue to alternate back and forth to complete one rep
Do 3-4 sets of 10-12 reps and repeat
Glute Bridge
Lie on the floor with your knees bent and heels width-apart
Raise your hips off the ground to form a straight line from your shoulders to your knee
Press your heels into the floor and do not arch your back, keep inhaling and exhaling simultaneously
Hold intact this position for a few seconds and repeat for 12-15 reps
Side Plank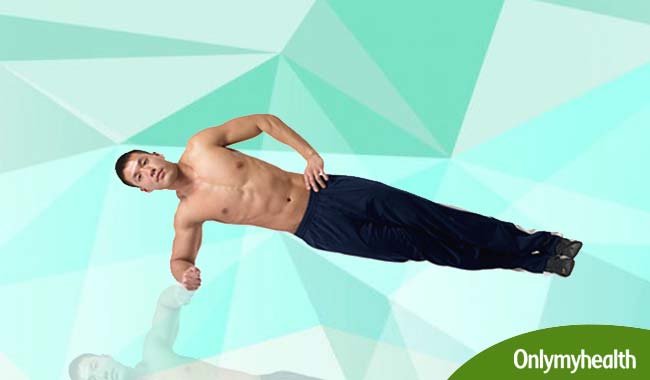 Lie on either of your sides. Place the elbow on the floor directly under your shoulder
Keep your legs straight with one leg resting directly on the top of the other leg
Raise your hips and knees, while contracting your waist and glutes
Hold the position for 5 – 10 seconds, rest for 30 seconds and repeat. Then switch#27; sides and repeat
Lunges
Keep your feet together, now slowly lift the right leg and step forward, keeping your torso straight and shoulders back
Make sure that your front knee is above your ankle and the other knee does not touch the floor
Now, lower the hips until your right thigh is parallel to the floor. Your right knee should not be pushing forward in front of your toes
Do this on both sides to complete a rep. Do 8-12 reps
Things to remember:
With every exercise, make sure you tighten your core and straighten your back
If you suffer from any kind of back problems, do not perform these exercises
You can combine a healthy and nutritious diet with these exercises to get better results