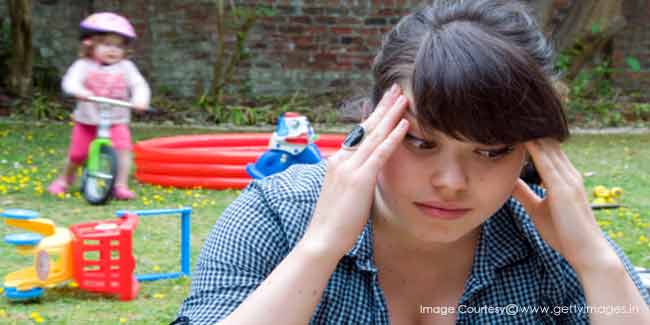 Though issues like honour and virginity do not hold important in today's urban lifestyle, many health problems hover around tennagers getting pregnant.
Knowledge half-baked, inhibitions-less! Teenage pregnancy on rise...

Movies like Juno, if not glamorise teenage pregnancy, at least misses out on the more serious medical repercussions. Despite workshops and billboards and television commercials screaming 'use protection,' a fair number of teenagers still manage to get pregnant.
Whereas honour and virginity are issues long done away with in urban regions, there are other aspects of teenage pregnancy. With the average age of teenagers first encountering physical intimacy getting younger with every research, there are important health-related matters that every teenage girl needs to know.

According to statistics, teenage pregnancy is on the rise with every passing year, and it is thus all the more crucial to be well educated about the symptoms and the consequences of this phenomenon. "Even educated girls were still unaware of and careless about many sexual issues," says Dr Asha Sharma, gynaecologist, Rockland Hospital.

Crucial Facts About Teen Pregnancy
Lack of prenatal care – "Pregnant teenage girls without parental support are at risk of not receiving required prenatal care. Prenatal care is very crucial, more so during the first trimester," says Manish Sharma, a Delhi-based psychiatrist. It looks for any medical complications in both the mother and the child and screens the development of the foetus.

Folic acid and vitamins, which should ideally be taken before one gets pregnant, are crucial in helping avoid certain birth defects, like neural tube defects.

High blood pressure – Teenage moms-to-be are at high risk for getting high blood pressure, unlike pregnant women in their 20s or 30s. This is referred to as pregnancy-induced hypertension. They are also at a risk of preeclampsia - a serious medical condition which is the combination of high blood pressure and excess protein in the urine, swelling of the hands and face as well as organ damage.

These medical risks can also cause disruptions in the foetal growth as well as further pregnancy complications like premature birth.

Premature birth – A pregnancy cycle normally lasts 40 weeks. Premature birth is when the baby is delivered before 37 weeks. There are cases when premature labour that starts quite early could be taken care of by medicines and bed-rest. Otherwise early delivery is resorted to for the health of both the mother and the child. 'Preemies' or premature babies are at a risk of respiratory, digestive, vision, cognitive, and other problems.
Low-birth-weight baby – Teen moms are usually at a big risk of giving birth to low-birth-weight babies. And these babies usually weigh less than what should be normal. The reason for this is that they have had less time to grow in the womb.
Postpartum depression - "Pregnant teens are more susceptible to postpartum depression," warns Dr Sharma of Rockland Hospital. If the symptoms begin showing during or post pregnancy, the teenager is advised to discuss it with her doctor.

Though one is biologically ready to reproduce when she menstruates the first time; it does not mean she is physically, emotionally and financially prepared to have a healthy motherhood and baby.

This may sound embarrassing to most young girls, who are exploring their sexuality, but it is extremely important to understand problems related to unsafe sexual intercourse.

Our take: Everyone is entitled to one's decision, what is advised, though, is an informed decision.
Read more articles on Teenage Pregnancy.