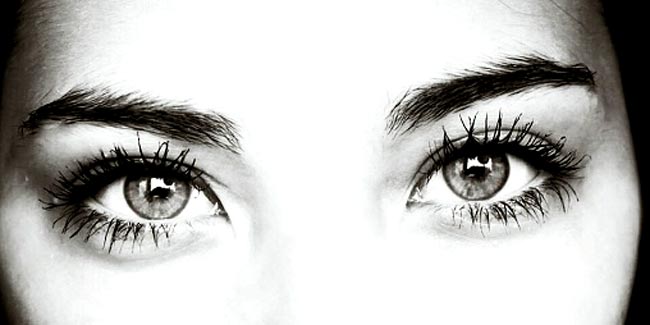 Every part of your face can make or break your look, but nothing can have as significant an effect as your eyes and brows. That is exactly why people, especially celebrities with perfectly shaped brows look so attractive. Some people have naturally amazing brows that complements their face, making them appear even more attractive. However most of the people have brows that they just don't like and keep on trying to fix them, no matter if they know how to do eyebrows correctly or not. This often makes their look even worse. So



what's it that you have been doing wrong with your brows that has been breaking your look. Here are some of the most common eyebrows mistakes to avoid.
Turning unibrow to something alien
Well, it's true that unibrow doesn't look good and you may do something to fix it. But fixing a unibrow is also something that people mess up easily. People end up plucking too many hair from the unibrow leaving a wide gap between the brows. With too wide a gap, the brows end up looking weird and far from natural. Next time you pluck your unibrow make sure you let it stay look natural.
Matching brows and hair
People who colour their hair often end up colouring their brows to make them look exactly of the same colour as their hair. But the colour of your eyebrows and your hair don't have to be an exact match. For instance, if you bleach your hair, you should not bleach your eyebrows. Let the brows stay natural. After all you would not want look like an alien. Even if you wish to match them, you should always keep your eyebrows look several shades darker than your hair.
Modifying the natural shape
Sometime you may not like your natural eyebrows shape and you start altering the shape. Either your pluck them into more rounded shape or get them further straight. But often it too far and ruins the natural arch of the brows. While you should pluck them to get them into better shape, you should not overdo it to completely change the natural shape. For best results while plucking, match the curve of the bottom edge to that of the top edge.
Almost invisible brows
Usually girls shouldn't keep heavy brows and pluck them often to prevent them from looking too dense. However, some girls end up plucking too many hair from their brows that the skin underneath starts showing more than brow itself. Try to pluck only few hair from the brows so that they look less dense and still in the perfect shape. If you have naturally sparse brows, you can use an eyebrow pencil to enhance the shape.
Struggling for symmetry
If you have been plucking your brows to get them look exactly the same then you should think about it again. Are they really meant to look exactly the same? In fact eyebrows look best when they have their natural shape. You can try to get them to look similar but no way exactly the same. Moreover, with eyebrows makeup on, they will look similar anyhow.
Read more articles in Beauty & Personal Care.