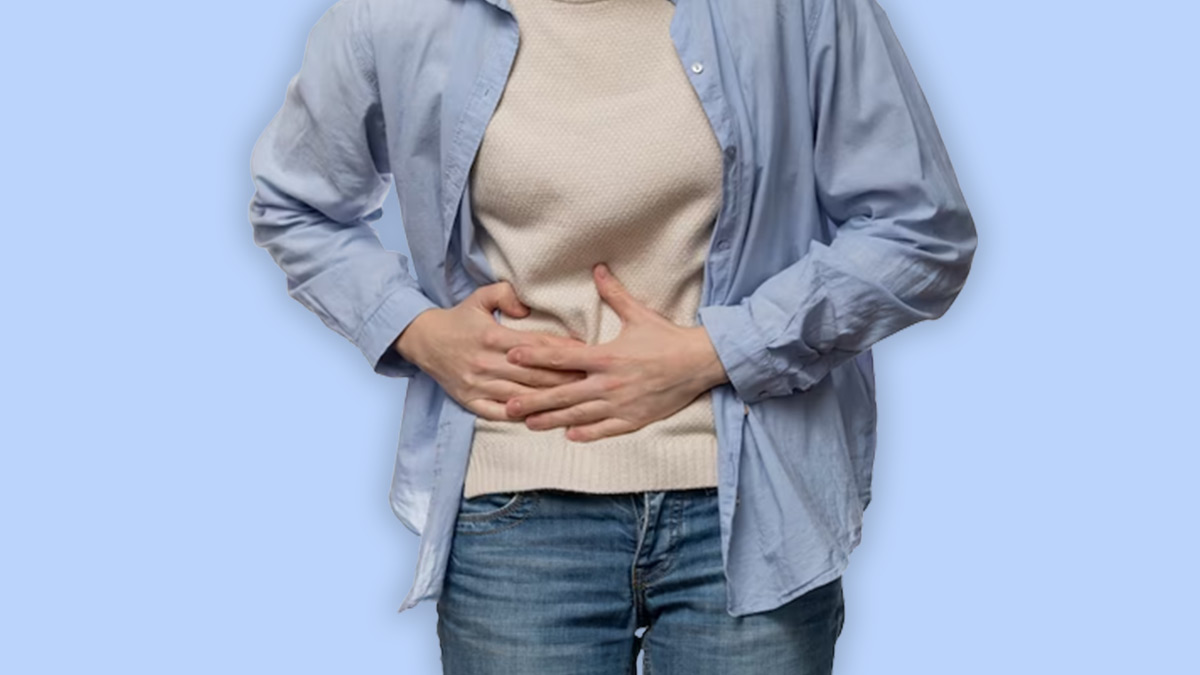 Appendix is the small pouch located in the lower right of the abdomen and attached to the intestine. The inflammation of the vermiform appendix is known as appendicitis. According to research published in NCBI, appendicitis usually manifests abruptly, within 24 hours of the start, although it can also occur as a chronic illness. And with a lifetime risk of 8.6% in males and 6.7% in females, appendicitis is one of the most prevalent causes of acute abdominal pain in adults and children.
In an interaction with OnlyMyHealth editorial team, Dr Manu Shankar, Director of Minimal Invasive and General Surgery, Fortis Escorts Hospital, Faridabad, explained all about appendicitis.
Types Of Appendicitis
Acute Appendicitis
Acute appendicitis is a severe and abrupt case of appendicitis. Research published in BioMed central says that it is more common in children and young adults aged 10 to 30 years old. According to biomed central it is more common in men than in women.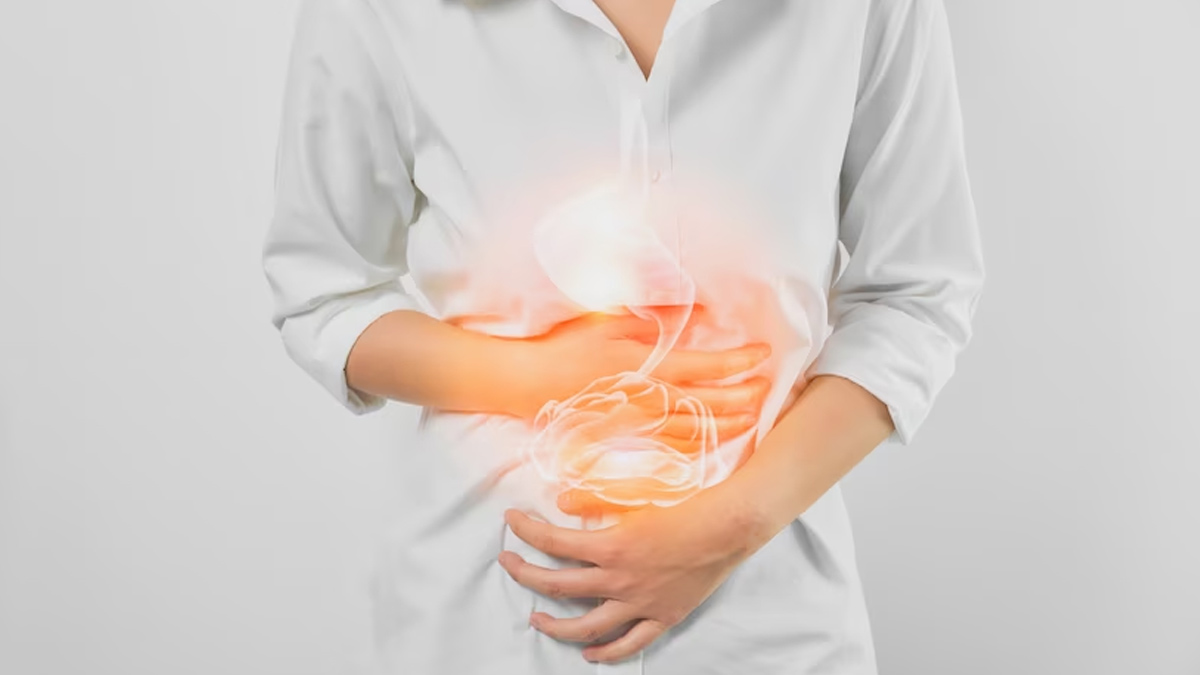 Over the course of 24 hours, pain tends to build and escalate swiftly. It necessitates rapid medical attention. It can rupture your appendix if left untreated. This is a potentially deadly problem.
Chronic Appendicitis
According to sage publications, It affects only approximately 1.5 percent of persons who have previously experienced chronic appendicitis.
Also read: 5 Red flags that indicate that your appendix is about to burst
Chronic appendicitis symptoms might be modest and are thought to emerge after an episode of acute appendicitis. Symptoms may fade for a few weeks, months, or even years before reappearing.
Causes Of Appendicitis
It is unknown what causes appendicitis. Something generates an inflammation (irritation and swelling) or infection in your appendix. Possible causes include:
Trauma or injury to the abdomen.
Blockage at the junction of the appendix and the intestines.
Infection of the digestive tract.
IBD or inflammatory bowel disease.
How To Deal With Appendicitis
According to doctor shankar we cannot prevent appendicitis. The appendix is a vestigial organ lying at the junction of small and large intestines on the right lower part of the abdomen. Any blockage of the opening of the appendix leads to the appendix getting swollen and painful. This can be because of worms, seeds, small hard stools(appendicolith), and viral infections.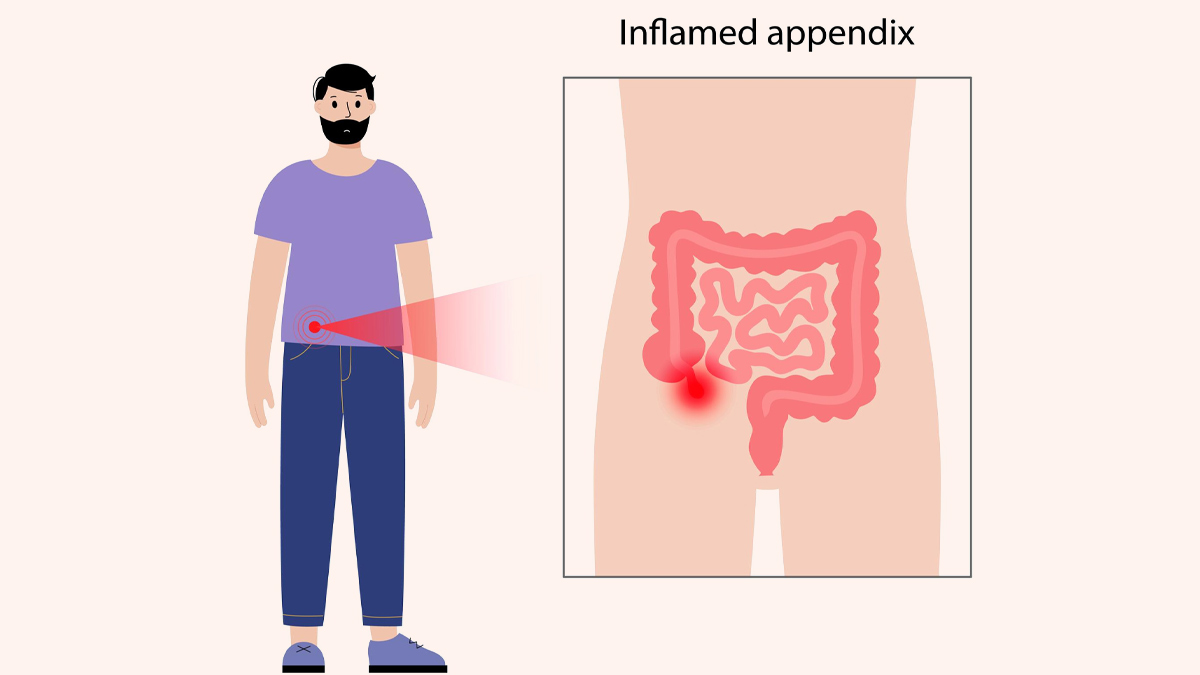 Often we see a surge in appendicitis occuring over a short duration, making the theory of viral infections as an ontology for appendicitis strong.
Worms can migrate into the lumen of the appendix, causing it to swell. Hence, routine deworming is recommended.
It is better to be aware and not neglect pain in the abdomen. The chances of rupture are higher in young children, and lower in vegetarians. Appendicitis picked up early is a routine surgery with a day or two stay in the hospital.
Also read: Scar-free Surgery to Remove Appendix
Neglected appendicitis can lead to complications like perforation, spread of infection/sepsis. Surgery is done laparoscopically, ensuring minimal scar, lesser pain and quick recovery.
Image credit- FreePik