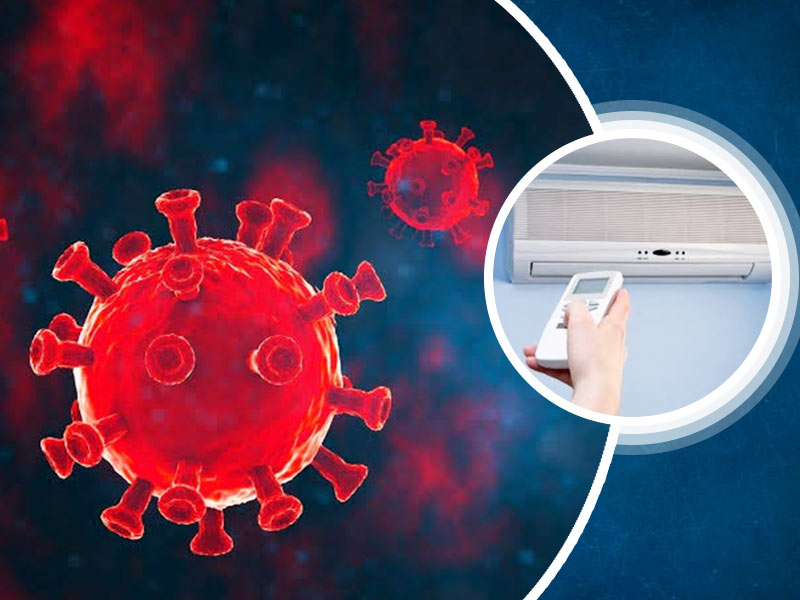 Summer season is here and that too during an infection outbreak. Coronavirus spread has made our lives dreadful and we are living in a constant fear of contracting it since last year. The rapid increase in number of cases in India has to be controlled one way or the other. There are general precautions that one should surely take, including, wearing mask, washing hands and maintaining social distancing. Another problem that people are facing due to COVID-19 is that the usage of AC or air conditioners is being restricted by some researches. The confusion is that whether one should beat the heat or be too cautious while using it.
There is a myth and social media rumour that air conditioners are not safe to use during the pandemic and can become a risk factor in spreading the infection. A number of researchers have claimed that Coronavirus cannot survive in high temperatures. However, some medical experts have neglected this prediction and do not specifically recommend you to not use the air conditioner or coolers. So, to clear the air, Onlymyhealth editorial team spoke to Dr. Praveen Chandra, Chairman - Interventional & Structural Heart Cardiology, Interventional Cardiology, Heart Institute, Medanta - The Medicity, to bust this myth.
Can we use air conditioners at home in Covid?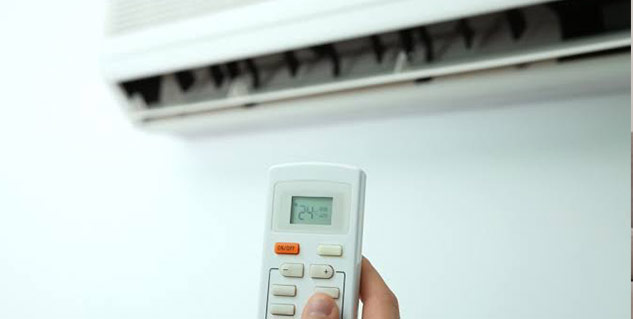 As per Dr. Praveen, air conditioners or coolers can be used at home without taking stress about the Covid infection spread because of them. If there are symptomatic people at home in the family, then the best thing to do is to isolate themselves. So, there is no problem in switching on the AC at home with a family of less than 6 people. But, central air conditioning in offices, shopping malls, buses, trains and airplanes can be a potential risk factor. It is so because the re-circulated air may spread aerosols that infect a huge number of people.
The usage of AC is not prohibited but there are rules that one should follow. The government had earlier released general guidelines on the use of air conditioners. The instructions are mostly about the correct temperature and relative humidity to avoid the spread of the virus. The guidelines by the Indian Society of Heating Refrigeration and Air Conditioner Engineers (ISHRAE) say that a temperature between 24-30°C should be maintained while using ACs at home, and that relative humidity levels in the range of 40%-70% is considered most appropriate.
Also read: Disadvantages of Air Conditioning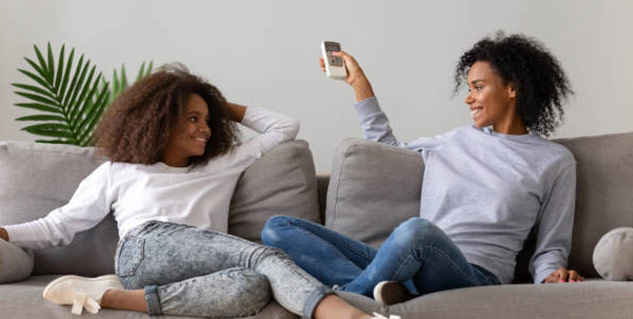 Covid infection is most likely to spread in less ventilated areas. Therefore, improving indoor ventilation can lower the risk of the virus spreading indoors. However, as per some reports, being in an environment with central air conditioning is not safe during the pandemic. However, there is no risk in switching on the AC with your family at home, especially if no one is sick. Just keep in mind that the infected person should stay quarantined in a separate room. Talking about ACs in the car, travelling with family members in a closed car space with the AC on is safe. However, if even one person has flu symptoms, such as cough or cold, then avoid travelling for long period of time.
Also read: 6 Hygiene Hacks To Protect Yourself From The Third COVID-19 Wave In Delhi
Talking about outdoor rules, the government has already taken measures such as partial lockdown and closing places like shopping malls and cinema halls, that majorly use central air conditioning all the time. The problem with central air conditioners is that at some point of time, the environment becomes at high risk and what happens is that in one room people are breathing in the same air, so if a person is infected, there are chances of other people getting the infection as everyone is inhaling the same air. But, do not keep believing every myth and social media rumour that you hear! It is important to verify everything from an expert before taking cautionary steps.
Read more articles on Miscellaneous