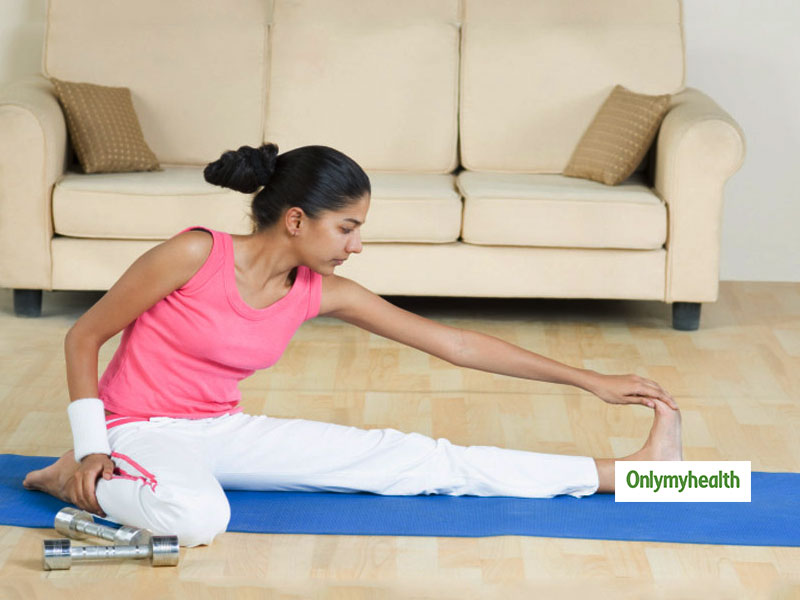 Navratri 2019 is almost here, and most of you have prepared yourself for a 9-day fast! But, you should keep in mind that, a little bit of exercise cause no harm to your body. However, it is understood that exercising during fasting is done at a low pace. The advice is to not strain yourself (like run for a marathon) and to listen to your body and exercise accordingly. Remember that, without proper planning and consideration implementing an exercise regime could be tricky during this festive season. However, it is especially true for those who strictly fast during these nine days. You just require being physically active by stimulating muscular contractions. Fasting before exercise increases fat utilization and lowers rate of muscle glycogen.
Read: Try these 9 exercises women must try to lose weight
By doing it the right way you can get most from your exercise regime. According to research published in the Journal of Applied Physiology, exercising a little while after you finish the fast or eat something provides great benefits. This is because fasting before exercise (less than 24 hours) increases fat utilization and lowers rate of muscle glycogen .i.e. carbohydrates stored in muscles. Another research published in the Journal of Nutrition showed that weight loss of a fasting group and exercise group was the same. There was only a marginal difference as the fasting group lost weight at a quicker pace.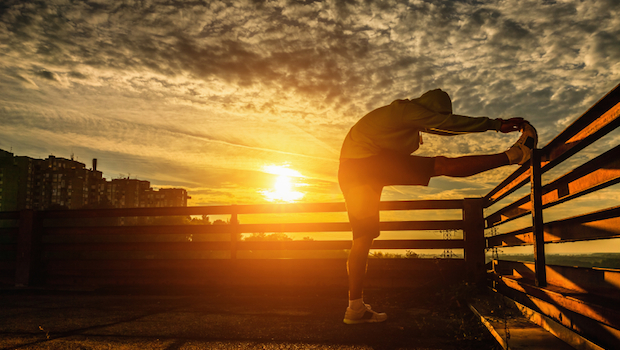 If this Navratri, you are planning to stick to your exercise routine then make sure you consider the below-mentioned factors:
Read: Know whether you should undertake navratri or not
Don't get carried away. This can result in headaches, vomiting, and even some serious health ailments.
Do low-impact exercises while Navratri. For instance, you can engage yourself in gardening, a short walk or simple aerobics.
Stretching exercises and walk are the safest exercises for people who are fasting in Navratri. But make sure that you don't overdo any of them.
Taking fresh juice to the gym can also help.
If you are planning for weights training then go by the above-mentioned rule .i.e. exercise after eating. Doing weight exercises when your body is lacking it will result in drawing energy from muscles. Since the main idea of exercise is to lose fat and not the muscles so wait till you eat something.
During Navratri, some people take a holiday from the gym. Garba dancing during Navratri is the best time to build stamina while losing weight. Experts are of the view that in Navratri lots of people indulges in heavy exercising without even realizing it.
To get the maximum benefit of Garba dancing to increase your hand and leg movements.
If you are overweight and aged more than 30 then fast dancing is not for you. Doing this will drain-off the energy from your body and not even give you the desired results.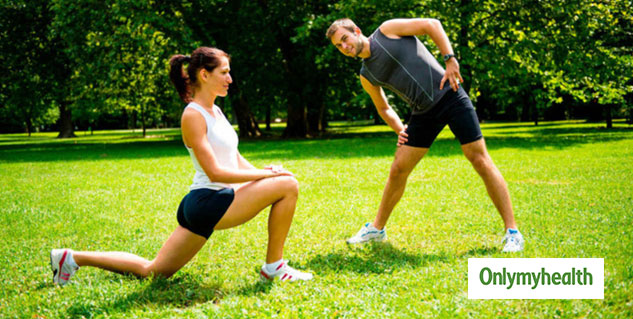 The main idea about exercising in fasting is to listen to your body. It your body needs rest then don't strain it!!
Read more articles on Exercise and Fitness