Hitting gym is not always possible because of our tight schedule. We get up and the only thing that we can possibly do is to take a shower and get to work on time somehow. And after getting back home, gym becomes somewhat a task. And exercise wouldn't have been a requirement if the ugly cellulite hadn't decided to show up. Yes, getting fat is not a problem, looking fat is. And that's exactly what cellulite does, it makes us look fat.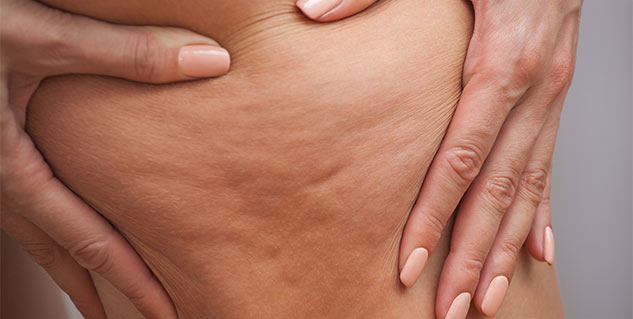 Even if you are not exactly fat, cellulite shows the accumulation of fat in your body. Yes, we are talking about the lumpish look on your upper arms, thighs, your waistline and a few other parts of your body.
What if we told you that you can get rid of cellulite right at your home, without hitting the gym? Yes, here are some exercises that you can do at your home and get rid of stubborn cellulite.
Clockwork lunges
Lunges are best to target the fat on your thighs. This does not require gym equipment, so you can do it at home. All you need is a quiet and airy corner.
How to do it
Stand with your feet shoulder apart. Now, take a step ahead while your other leg bents in 90 degree. Now, get back and repeat with other leg.
It is clock work, so along with forward lunges; you will have to go sideways too.
Just stand straight, and slowly spread your right leg sideways while your other leg will bent in 90 degrees. Repeat the same with other leg.
Spread squats
This exercise here targets the cellulite on your inner thighs. It is like the regular squats.
How to do it
Stand straight with your legs spread slightly wide apart. Now, bend your get in sitting position with your legs still spread. Do twenty reps daily for best results.
Hip bridge
Hip bridge is to tone butt, hips, and lower back, where mostly the cellulite resides.
How to do it
Take a low heighted stool. Lie on your back and place your feet on the stool while bending your knees.
Now, raise your hips while you keep your chest straight. Just move your pelvic portion and hold it for few seconds, then slowly lower your hips and relax. Do this exercise for 15 times.
Boot strapper
It is one of the best exercises for glute and hamstrings cellulite and can be done in the comfort of your home.
How to do it
Stand straight with your feet shoulder-width apart. Now, bend down and touch your toes.
Bend your knees; lower your butt to the floor while you are still touching your toes. Stay in the position for a few seconds, and then get back up while still holding your toes. Do it 15 times.
Image: Shutterstock