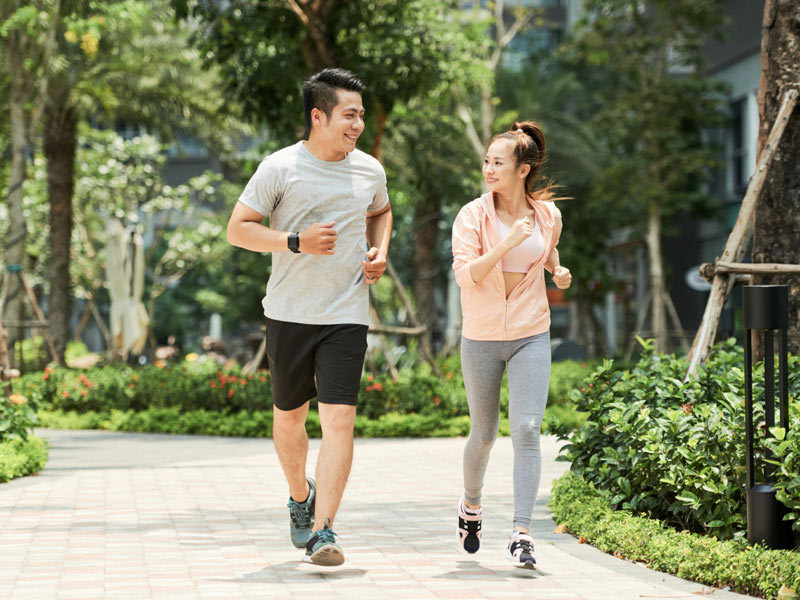 How do you feel after you complete a workout? Chances are you feel happy, calm, and relaxed. So next time you are bummed out, instead of fretting for hours, try working out. It has long been known that exercise has mood uplifting properties. It is because when you work out, your body releases endorphins, which are 'feel-good' chemicals that make you feel happy. Also, the physical activity involved raises your core body temperature that releases muscle tension, making you feel relaxed. It also improves sleep quality, which is essential for mental health. Exercise is a great mood-uplifter. Hence, let us look at some exercises you can do the next time you feel bummed out.
Exercises To Uplift Mood
Here are five exercises you can do to uplift mood:
1. Walking
It is the most basic exercise out there and among the most effective. Walking is an aerobic exercise that raises your breathing and heart rates. And it requires the bare minimum. Just a pair of comfortable shoes, and you are good to go.
Also read: Hunched Over The Entire Day? 5 Yoga Poses For Correct Posture & Strong Back
2. Running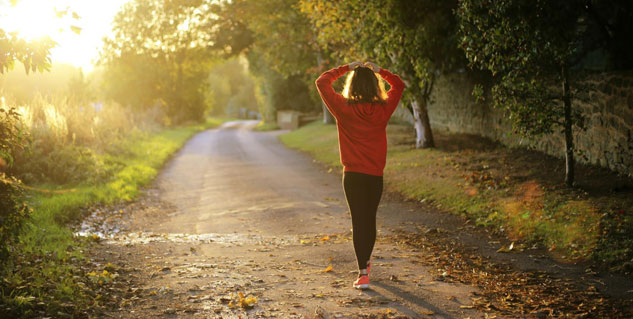 (Photo Credit: Unsplash)
Taking one step ahead, running is another excellent exercise for good health and a better mood. Again, you just need a pair of comfortable shoes for this one too. A tip is to start small. If you set a high goal, chances are you might not be able to accomplish it, triggering a feeling of guilt and self-loathing. You might also abhor trying it again.
3. Weight Lifting
Lifting weight is a form of strength training. Research has shown that this form of exercise is good for mental health. It strengthens muscles that generally tense up in times of stress. Hence, weight lifting is another exercise you can do to boost your mood.
4. Yoga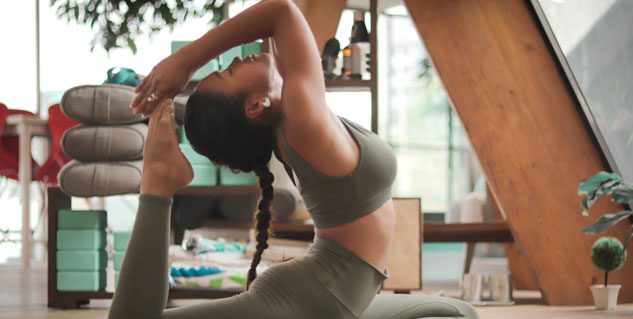 (Photo Credit: Unsplash)
Now, who doesn't know the mental health benefits of Yoga? It eases muscle tension, relaxes the body, and calms the mind. Research also suggests that Yoga, along with the usual behavioural therapy, can have mental health benefits. It involves mindfulness that can break the chain of negative thoughts. Also, there are Yoga poses specifically intended for stress management and those you can do to unwind and relax.
Also read: Lemon Balm Tea For Stress Relief: Know How It Helps
5. Tai Chi
What Yoga is to India, Tai Chi is to China. Another Eastern tradition, Tai Chi has the same effect as Yoga on your body and mind. If willing, it's better if you start it under the guidance of a trainer. Doing Tai Chi in a group has social benefits, too. Again, start small.
Hence, as you saw that exercise is excellent when it comes to a better mood. Not just that, physical activity has mental health benefits, too. Whatever you do, start small. Also, complete the task you have taken up. When you complete that workout, it'll boost your image of self-efficacy. You'll feel good and confident about yourself, which is also a great mood uplifter.
Photo Credit: Freepik