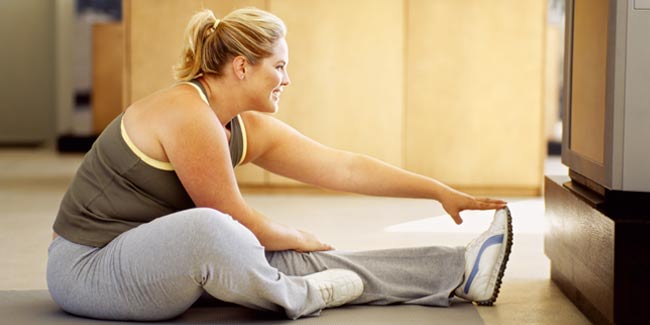 Exercises after C-section help you to get back your pre-pregnancy shape. Read this to know how to exercise in a way that is safe for your post-surgery body.
C-section surgery is one of the major surgeries that needs time to heal. Although, exercise after delivery helps you to get back your pre-pregnancy shape, but overexerting yourself soon after c-section surgery can lead to trouble and cause even longer recovery period. You must be craving to get fit to cope with the demands of motherhood, so, here are some very useful tips to learn how to do exercises after a c-section in a way that is safe for your post-surgery body.
You will have to consult your doctor before starting an exercise regime, after having caesarean section, to ensure that your body is healing properly. You may be asked to wait for at least six weeks post-surgery to start with an exercise routine. Pregnancy and giving birth to a child with c-section surgery can be traumatic for your body, so your body may ask for some extra rest and take extra healing time.
Start by walking around your neighborhood. This light activity will gradually help you to return to your pre-pregnancy shape. You may also take your baby in a stroller along with you and make a special bonding with your little one.
If your doctor permits you for doing light exercises, then you may start doing pelvic floor exercises, such as kegels. These exercises help in strengthening the pelvic muscles. To begin toning the abdominal area after a c-section, contract your abdominal muscles regularly. Just like the Kegel exercises, ab-contractions can also be done. This will allow you to slowly get back your shape without hurting yourself. Before starting with these exercises, it is important to make sure your abdominal muscles have healed as vigorous exercises such as crunches may cause harm.
After six weeks post-surgery and consulting your doctor, you may start with crunches to tone your stomach muscles after a c-section. You may also try aerobic exercise such as jogging, cycling and swimming to help you burn fat and lose weight. Some cardiovascular exercises can be clubbed with muscle toning moves to get flat abdominal results.
In case, you have decided to join a fitness class, be sure to tell your instructor that you've had a C-section, so that he or she may assist you in a right manner. There is no set length of time to get a cesarean stomach back to its pre-pregnancy shape as it varies from one woman to another.


Read more articles on Pregnancy.