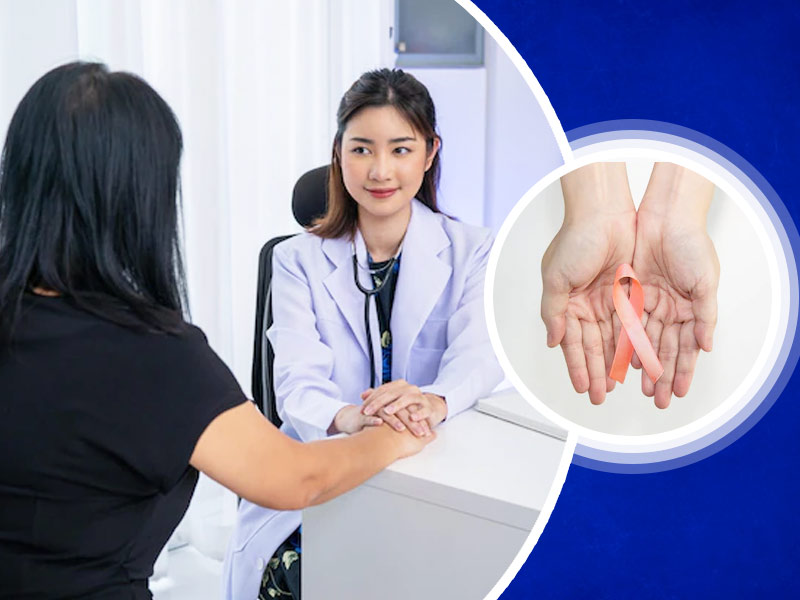 Endometrial Carcinoma is a cancer which develops in the endometrium, the inner lining of the uterus. A disease which affects almost 60,000 women every year, is the malignancy of the endometrium. Today, endometrial cancer is the most common form of gynaecological cancers that affects western women. Let us get to know more about endometrial cancer from Dr. Srinivas Juluri, Director- Surgical Oncology at Medicover Hospitals, Hyderabad.
According to the data provided by National Cancer Registry Programme Report 2020, released by the ICMR in association with National Centre for Disease Informatics & Research (NCDIR), there would be an estimated 12% rise in cancer cases in India over the next five years which will take the total number of patients affected by the disease to around 15.7 Lakhs per year. The report also states that there will be a significant uptrend in the incidence of endometrial cancers, which are easily curable via surgeries today.
Endometrial cancer symptoms
Today, there is an increased awareness and healthcare access for people to early identification and management of the disease. The common symptoms of endometrial cancer include:
Spotting
Post menopausal bleeding
Thin white or clear vaginal discharge
Lower abdominal pain
Pain during sexual intercourse
Cramping in the pelvis, below the belly
It is recommended to talk to your gynaecologist or your healthcare provider once you observe these warning signs. A pelvic scan or a physical examination is a good start towards the early diagnosis of endometrial cancers. Patients can then opt for an endometrial biopsy or hysteroscopy and guided biopsy to confirm the diagnosis.
Endometrial cancer risk factors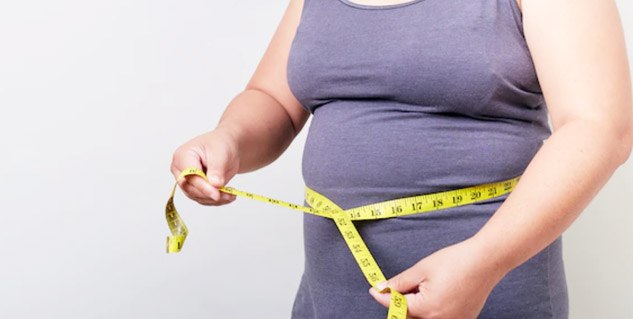 The risk factors for endometrial cancer would include:
Diabetes mellitus
Obesity
Irregular estrogen levels
Genetic disorders like Lynch Syndrome
Late menopause
Aging
PCOS (Poly Cystic Ovarian Syndrome)
Irregular ovulation
The long term aim of care and therapy is to have a healthy uterus with minimal morbidities or co-morbidities associated with the health of the patient. Hence, it is imperative to regularly monitor the uterine lining through regular check-ups and scans, conduct ultrasound imaging for early detection and treatment and keep a check on factors like diabetes and obesity. Mitigating the possible risk factors is the need of the hour before going for a surgery.
Also Read: What Are The Most Curable Cancers?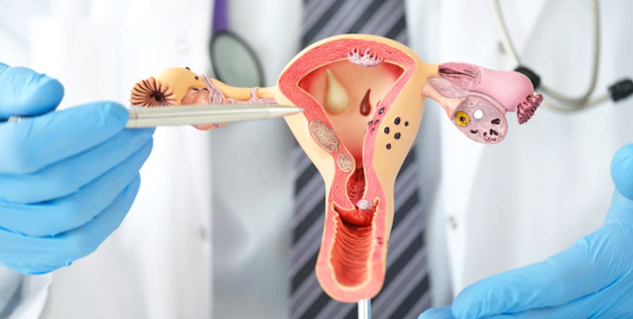 According to Dr. Juluri, there is already an uptrend in the number of walk-ins for the treatment of endometrial cancer. The patient profile is commonly from the 6th and 7th decade age groups during the life cycle of women. As surgical oncologists, we mostly get referals from gynaecologists for cases of endometrial cancer as the diagnosis happens through them. Awareness and timely diagnosis remains the key for reducing the discomfort and the pain quotient associated with patients suffering from endometrial cancers. Endometrial cancers and its related complications can be easily tackled today if we develop an understanding of the condition, raise awareness and respond quickly to the symptoms.
Types of Endometrial cancer
There are generally two types of endometrial cancers – Type 1 and Type 2. While Type 1 cancers are less aggressive and they usually do not spread to other tissues quickly, Type 2 cancers are more likely to spread outside of the uterus, needing stronger therapy for treatment.
Also Read: 4 Myths and Facts about Self-Breast Examination for Breast Cancer
Endometrial cancer treatment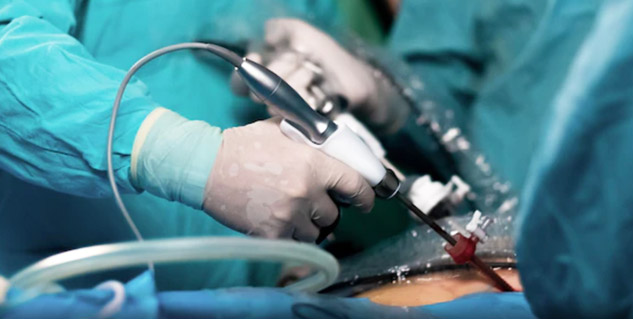 The course of recovery depends on early diagnosis and treatment of individual cases.
More than 90% of endometrial cancers are curable through laparoscopic surgeries alone, while only the rest requires an additional chemotherapy or radiation treatment. The acceptance of surgery is considerably high and there's hardly any reluctance or hesitation from patients. Minimally invasive surgery involves small incisions and patients are even open to robotic assisted surgeries these days.
Laparoscopic surgery for endometrial cancer
Laparoscopic surgeries come with their own set of advantages and improved patient outcomes.
Post laparascopic outcomes have better clinical results, minimal infection rate, less complications and morbidities, lowers the pain quotient in patients, results in early discharge and an early return to regular work.
Oncologists generally advise a day of rest after the surgery but it would not take much long to see same day discharges for endometrial cancer surgeries with the advancement in technology and surgical procedures.
In India, with the increased availability of trained medical and surgical oncologists and a wide range of diagnostic tools and latest medicines, patients and caregivers can be assured to get the best care that is possible at the right time. However, the key to a healthy outcome is always linked to self-examination, self awareness and taking care of one's health with regular full body health checkups and screening.
Image credits- freepik