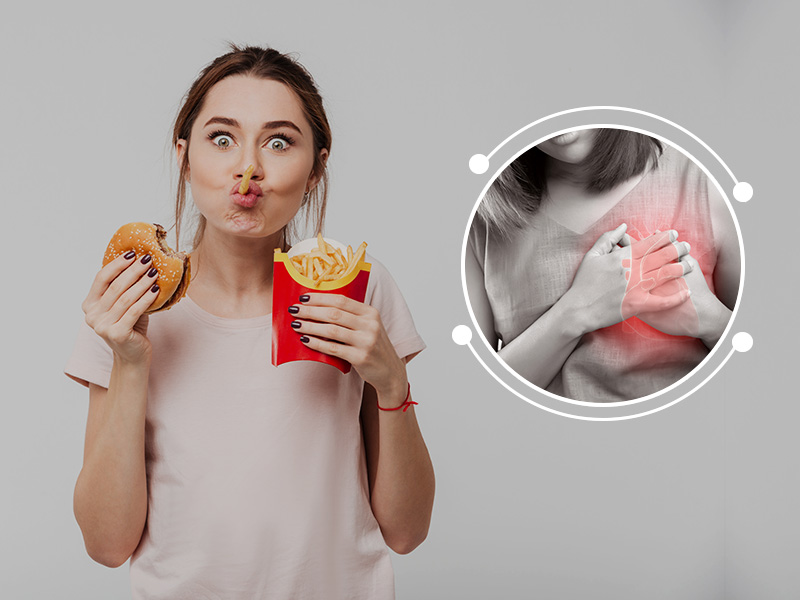 If given options to choose from what would you pick for a snack- crispy potato fries or green salad? While health enthusiasts would say salad, most people would go for fries for obvious reasons! They are tasty, crispy and satiating. However, we should not ignore the risks associated with eating such starchy snacks. These are loaded with carbohydrates that increase the risk of cardiovascular diseases especially if you consume them after a meal. If you love gorging on potato fries, wedges and other tempting starchy snacks, you must read this article for the sake of your health.
Starchy Meals and Heart Risk
Starch is not good for the body and if you consume it in higher amounts and in an unhealthy way, it is even worse. The journal of the American Heart Association published a study recently which is all about the effect of starch on cardiovascular or heart health. The findings were made after the research team analysed the effects of different types of food on the body as per the timings when they are consumed. The team utilised the data of the National Health and Nutrition Examination Survey (NHANES) for this study. In a nutshell, it was found that those who consume more greens and fresh foods are at lesser risk of developing heart diseases or dying from cardiovascular disease.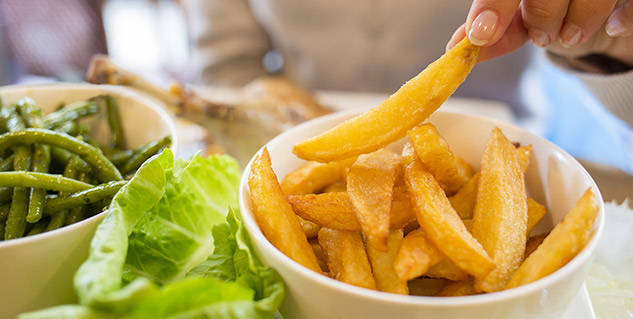 Also Read: Stop Eating Processed Meat, It Is Bad For Cardiovascular Health
The research
To analyse the effects of foods, the research team divided foods into categories. From breakfast to the last meal of the day(dinner), the team divided everything into food groups. This included Western meals, starchy meals and fruit/vegetable meals. They now analysed the nutritional value of each meal. They listed down the number of fats, protein and carbohydrates in each meal. Here is what they have found:
Eating a western meal that comprises of mostly refined grains, cured meat and cheese has 44% risk of cardiovascular diseases.
People who consume fruit-based meal has 34% risk
Consuming vegetable-based meals had 23% risk
Consuming starchy snacks was found to have the maximum risk of heart diseases and cardiovascular-related deaths which is more than 50%.
Lead author of the study Ying Li who is also a professor in the department of nutrition and food hygiene at Harbin Medical University School of Public Health in Harbin, China says, "Our results revealed that the amount and the intake time of various types of foods are equally critical for maintaining optimal health. Future nutrition guidelines and interventional strategies could integrate optimal consumption times for foods across the day."
Also Read: 7 Major Health Side Effects Of Carbohydrates Overconsumption
Conclusion
This study shows that eating more starchy snacks brings you a step closer to cardiovascular diseases and related mortality. Consuming more whole grains, fruits and vegetables are helpful in cutting down the risk of serious health issues.
Read More in Latest Health News