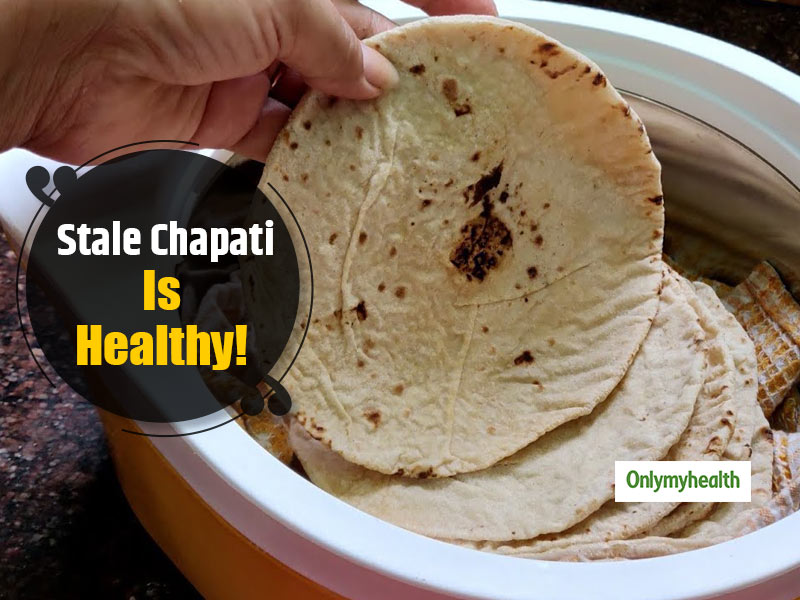 What do you do with the leftover chapatis? Most of the people either throw them or feed them to the stray animals. Lesser did they know that these leftovers or baasi rotis are healthy! Yes. Eating stale roti is found to lower down blood sugar levels and regulate blood pressure.
The common belief that stale food is harmful is untrue in the case of stale chapati. These leftover chapatis can be stored and consumed for 15 hours! Interestingly, these are far better than ready-to-make foods such as poha, oats, etc. Read ahead to know why eating baasi roti is good for you.
Health Benefits Of Eating Stale Roti
Baasi roti made from wheat flour is rich in nutrient content. It has high fibre, low glycemic index and low sodium which makes it perfect to snack. Given below are some benefits of stale chapati.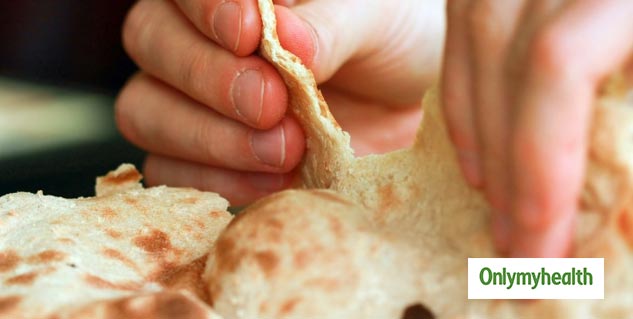 1. Helps in diabetes
By controlling blood pressure, baasi rotis can help a diabetic person manage the condition. This means those with high sugar levels shall eat leftover rotis without a second thought.
2. Blood pressure control
Eating baasi roti with cold milk can stabilize blood pressure levels in the patients of high BP. Just soak them in the milk for about half an hour and then consume. This makes for a great snack that is not only healthy but also filthy. This is a great way to use leftover chapatis from the dinner into breakfast.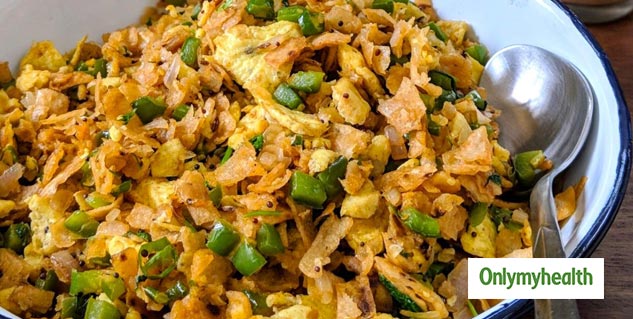 3. Body temperature regulation
The normal body temperature of a human being is 37-degree Celcius. It if exceeds 40 degrees, it can cause damage to your health. What stale roti does is that the nutrients in it normalize the temperature and prevent body temperature from exceeding.
Eating baasi roti also controls acidity which too regulates temperature.
Also Read: Black Tea and Type-2 Diabetes: Two Cups Daily Can Manage Blood Sugar Levels
4. Better digestion
If you deal with stomach or digestive issues very often, try this baasi roti remedy. Not only it will prevent you from eating unhealthy but also aids acidity, indigestion, constipation, gas, etc. stomach ailments. For this, eat soaked stale chapati in milk in dinner.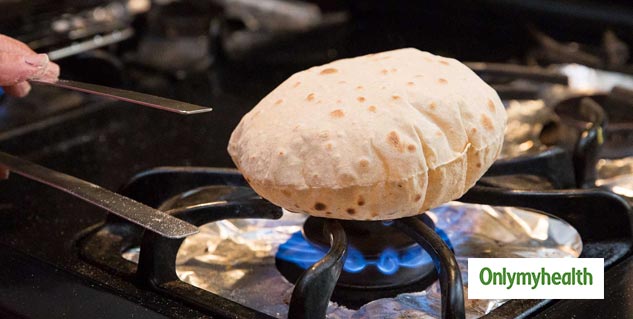 Also Read: Roti Vs Rice: What Is Healthier?
Some amazing ways to include stale chapati in your diet
Stale chapati in milk: The easiest way to eat baasi roti is by adding it in milk. Instead of throwing the leftovers, crumble them, add some milk and consume. This makes for a great meal at any time of the day.
Chapati noodles: If you are a lover of Chinese noodles, give it a desi twist by replacing noodles with thin slices of chapati. Not only it will be healthy but supremely tasty, try it out now.
Chapati chips: Another healthy way to use leftover chapati is making their chips. These are baked chapati chips with little or no oil. Consume them with a dip of your choice.
Chapati kheer: For a sweet lover, chapati kheer is a fresh delight. All you need is milk, leftover chapati crumbles and sweetener. Cook them for some minutes until you get a thick texture.
NOTE: Before consuming, make sure that the chapati was kept in a clean environment. Under some conditions, they start to develop harmful microbes which may negatively affect your health.
As per Dr. Kamal Yadav, Consultant Dietetics, Max Super Speciality Hospital, Shalimar Bagh, Delhi, consuming stale roti doesn't work for one and all. It depends on the person's digestive abilities. Young people have a better digestive system as compared to old age people. We should try to prevent food wastage by making food in the required quantity only.
Read more on Diabetes