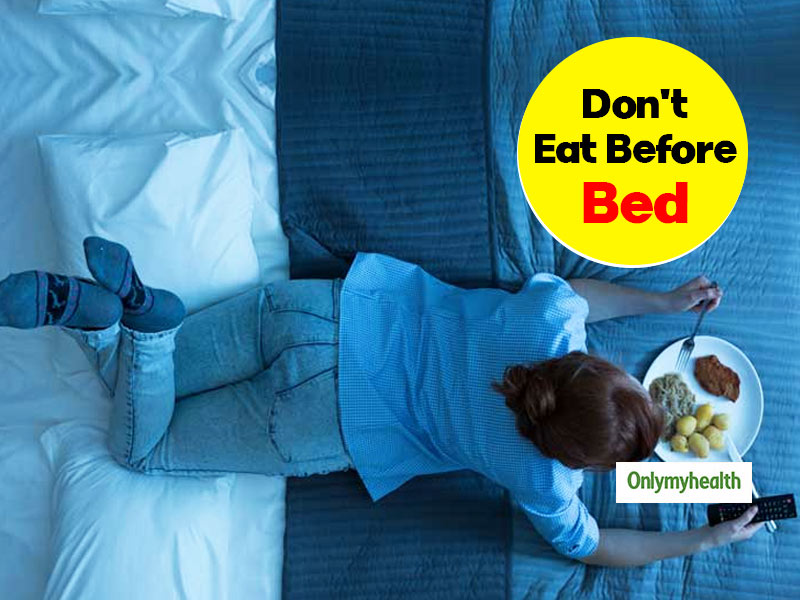 Hunger can strike at any time but that mostly happens when your dietary clock is disturbed. If you follow correct eating habits which include eating right and at the right time, you won't get untimely hunger pangs. When you are running late, you often skip your meal and give other things priority which is good but if done repeatedly, it can affect your health in many ways. For example, you skipped breakfast, had unhealthy lunch and then failed to make dinner. By the time you reach your bed, you start to feel hungry. This is because you haven't met the body's nutritional requirements. Eating right before bed is an unhealthy practice that you must stop if you don't want your tummy to bulge out.
Research has proved that eating before bed affects your biological clock which then delays the fat-burning mechanism of the body. Therefore, you must eat all your meals on time. Not skipping breakfast and avoiding late-night munching is the key to weight loss.
The Research
As per the study published in the journal PLOS Biology, not only the amount of calories a person consumes in a day is important but the time of consumption also matters. Calorie consumption ant its time of consumption both influence weight gain.
"There are a lot of studies on both animals and humans that suggest it's not only about how much you eat but rather when you eat," explains Prof. Carl Johnson, senior author of the study and Cornelius Vanderbilt Professor of Biological Sciences.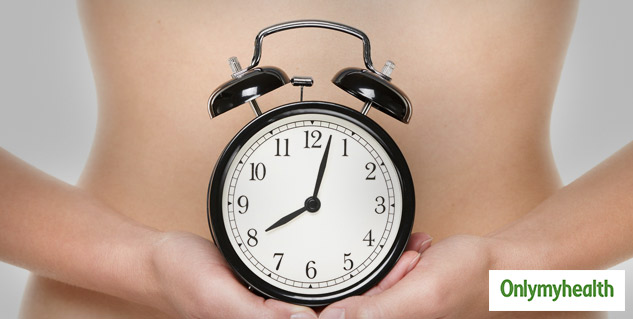 According to the research, 50% of the US citizens who are trying to lose weight are practicing intermittent fasting for the purpose. 16:8 fasting has become a very popular weight loss method there.
Also Read: Weight Loss Drink To Lose Belly Fat In Just One Week
Research on 6 people
There is some evidence that biological clock or circadian rhythms affect the metabolism of a person. Disruption in the body clock leads to various health complications including obesity. Disturbed eating patterns are one of the major causes of obesity which indicates that the timing of eating food has a significant effect on the body.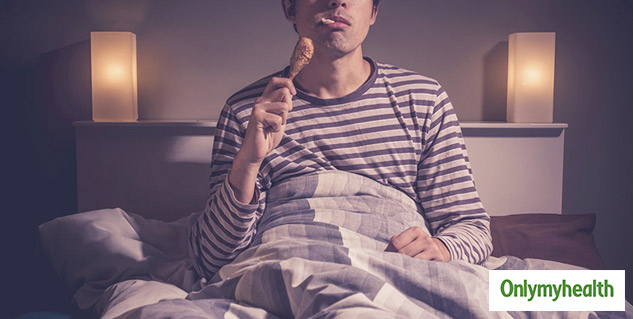 To test this, the research team monitored meal timings of 6 people aged 50 years and above. The researchers measured their metabolism with the help of Vanderbilt's human metabolic chamber. They found that those who ate late at night broke down fat comparatively less than those who did not.
Also Read: Best Belly Fat-Cutter Drink Is One Glass Cumin-Ginger Water In The Morning
"This confirms that the timing of meals during the daytime and nighttime cycle affects how ingested food is used versus stored and that any food ingested before bedtime will delay the burning of fat during sleep," explains the lead researcher.
Read More In Latest Health News