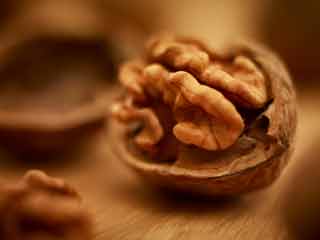 A latest study showed that eating walnuts can boost up your cognitive function.
A new study found that eating walnuts can boost your cognitive function. This new research which was conducted at The University of California, Los Angeles was led by Dr. Lenore Arab.

It showed that walnuts may play an important role in improving the performance on cognitive function tests, including those for memory, concentration and information processing speed. The cognitive function was found to be consistently greater in adult participants who had consumed walnuts, irrespective of age, gender or ethnicity.

This cross-sectional study became the first large representative analysis of walnut intake and cognitive function. It is also the only study to include all available cognitive data across multiple National Health and Nutrition Examination (NHANES) surveys.

The surveys conducted by NHANES are drawn from a large sampling of US population, typically ages 1 to 90 years old. Participants in this study were adults aged 20-59 and people aged 60 and over.

It was found by Dr. Arab and co-researcher Dr. Alfonso Ang that study participants with higher walnut consumption performed significantly better on a series of six cognitive tests.

It was noted by Dr. Arab that analysis supported the previous results of animal studies 1,2,3 that showed the neuroprotective benefit from eating a less than a handful per day of walnuts.
Image courtesy: Getty Images
News source: dnaindia.com
Read more Health News.