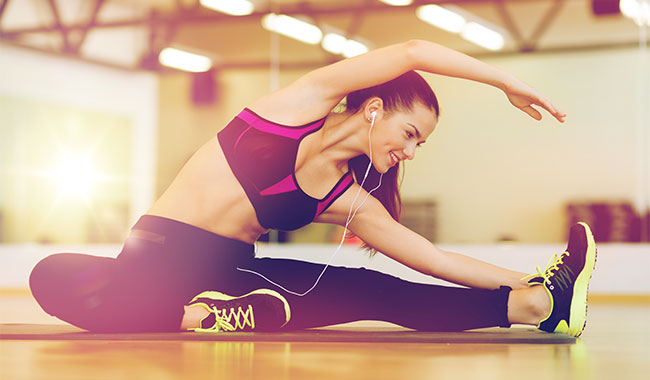 When it comes to enjoying activities like gymnastics and dance, a flexible back is a pre-requisite. How to get a flexible back depends completely on your body type. For some people, it can be a child's play while for some others it could be a nightmarish experience. So, following are some stretches for a flexible back.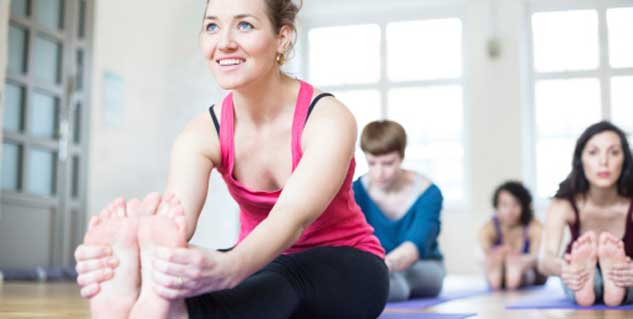 Pike Stretch
There are several exercises to have a flexible back but, a pike stretch is the most effective one. Bend forward and try to reach for your toes. This stretches the hamstrings, leg muscles and the lower back. To intensify the workout, try to keep your back straight and lean over.
Standing Pike Stretch
Stand straight and bend forward at the waist and try to touch the ground. Bend till the time you feel a comfortable stretch in the back and legs.
Back Lean Stretch
You may find many exercises for a flexible back but, not all may be as effective as this one. Stand or kneel with your shoulder-width apart. Now, push your hips forward and lean backwards till you feel the stretch. You can do it with or without supporting yourself with the hand.
Back Bridge Stretch
After you are comfortable with the back lean stretch, you can perform the back extension stretch. Lie down on the back with the knees and arms spread shoulder-width apart and bend back.
Animal Pose Stretch
Kneel down with your arms placed on the floor right in front and shoulder-width apart. Push your back upwards towards the ceiling and remain in this position. Now, push your spine down and lift your head.
Cat Stretch
Start with a cat stretch and slowly push your arms forward on the floor while arching your back and make your shoulders touch the ground.
Seal Stretch
Lie down on your stomach with elbows bent and hands by the sides. Straighten your arms slowly and push your head back.
Swan Stretch
Take the position of a seal and slowly bring your feet up and try to touch your head. If you are not able to touch your head with the toes, make it as close as possible. You will see effective and favourable results on doing this exercise.
Split Stretch
Place your right foot in front of you in a split position. Bend your left leg and put it behind as if you are in a cheat version of splits.
These techniques when followed religiously can give you a back so flexible that it may feel like it is made of elastic. So, enjoy everything you do and don't let your stiff back stop you.
Image Source: Getty

Read more on Exercise and Fitness.