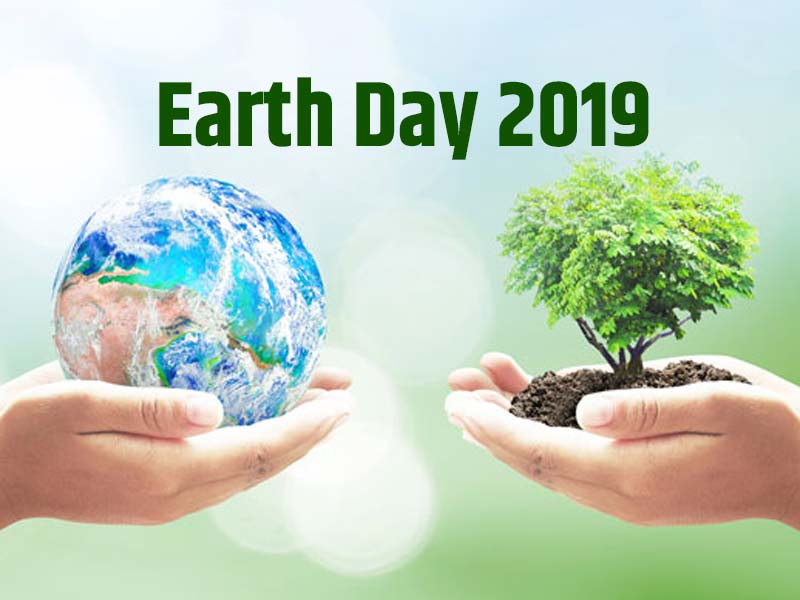 Earth day is observed on 22 April to create awareness about environment protection. Here are some ways which can help you contribute your bit to protect the environment.
Earth day is observed on 22 April every year to create awareness about the urgent need to protect the environment. Every year the day focuses on a specific theme. This year the theme is to- "Protect Our Species". It highlights the adverse effects of human activities on plants and animals. Various countries all over the world are implementing various policies to protect the earth in their own way. As an individual, you can also take the pledge to save the Earth by contributing your bit with some simple and easy ways. With some simple steps and minor changes, you can take a small step to save the mother earth. Here are some simple practices which you adapt to preserve the environment.
Go organic
Everyone knows the importance of plants and trees for the environment. Another great way to plant more trees is by practicing organic farming. It will give you multiple benefits. You can switch to natural fruits and vegetables which will not lead to any side effect. These fruits and vegetables would be free from harmful chemicals and pesticides. It will also give you the maximum benefits of the food you consume. It will also help in preserving the environment.
Also read: Unable to quit smoking? 7 tips to kill smoking cravings
Reduce, reuse and recycle
reduce, reuse and recycle is the golden rule you learned back in school. Small changes in lifestyle can help you practice these and implement them in real life. You should reduce wastage and use resources carefully. Things which can be reused like plastic bottles should be used as many times possible to use the resources to its maximum benefits. Recycle is another great practice to preserve the environment.
Choose cycling
Another smart way which can keep your health, as well as the environment healthy, is cycling. Cycling will help you stay fit and it will also reduce the risk of various diseases. It is a great way to exercise. Try to travel places near you by cycle which is a great way to exercise. It will help you control the pollution level. It will give you two benefits at the same time.
Avoid plastic
Make it a habit to carry your own bag while shopping to avoid the use of plastic as much as possible. Plastic's adverse effects on the environment are well known. Apart from the ban on plastic, you should also stop the use of plastic in different day to day activities.
Read more articles on Health.