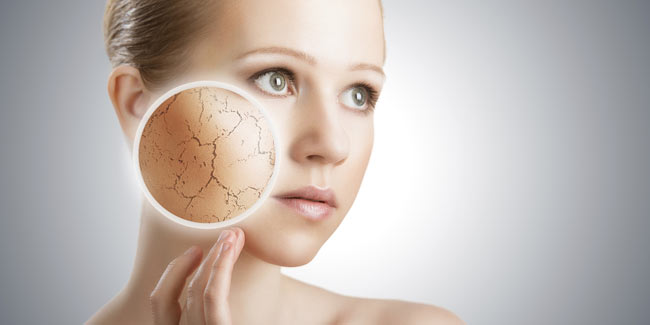 Do you have chronic dry skin and are worried about the approaching summer season? Here are some home remedies to keep your skin glowing and healthy during summers.
Dry skin isn't as big a concern during summers as it is in winter, but it is not a goodbye to skin care just yet. You need to prepare for the grilling summer season taking into account your dry skin.


Whatever the season, skin care is especially important if you live in a dry region, which makes supple smooth skin dry. Moisturise skin with a lotion during summers as it not only replenishes skin flaking but also seals moisture in. If you have chronic dry skin and are worried about the approaching summer season, try taking care of dry skin at home.
Olive Oil/Almond Massage
Massaging dry skin with almond or olive oil helps the oils to sink into the skin and clear dryness. Massage before going to bed so that the skin gets at least 8 hours to soak the oils.
Tomato
Tomato puree works gently on skin and renders benefits as well such as that of removing tan from the skin. Besides replenishing skin with oils, tomato evens the skin tone, thereby making dry skin bright and glowing. It can also be applied to hair for extra shine and protect hair from sun damage. For easy application, take a slice of tomato and rub it on the skin and let it dry before washing it off.
Aloe Vera
This is one of the best summer home remedies for dry skin. Squeeze out aloe vera gel from its leaf and apply it on your skin. You will notice your dry skin heal upon application. The plant is considered one of the best natural cures for several skin conditions.
Honey
Application of honey on dry skin helps in removing dead skin cells and catalysing new cells. Owing to its antibacterial properties, honey can also be applied on cracked skin.
Milk Bath
Take milk bath once a week to aid chronic dry skin. Powdered milk together with almond oil or olive oil helps in nourishing dry skin.
Cucumber
Cucumber is hydrating and cool not only to eat but also to apply on skin. It works excellently to even out the skin tone and remove sun tan. Cucumber along with tomato works wonders for individuals with acne and other breakouts.
Avocado
Apply avocado oil or a combination of mashed avocado and water on your dry skin for nourishment. It has proteins, vitamins and fatty acids to replenish skin and keep it glowing.
If these home remedies don't improve chronic dry skin condition, rush to a dermatologist.
Read more articles on Home Remedies.