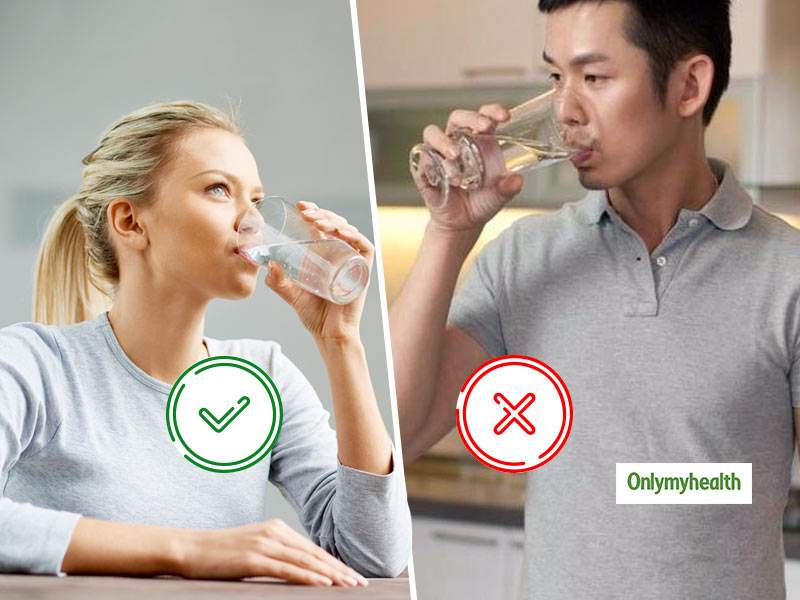 Water is essential for survival. Not only it helps to maintain the hydration level of the body but it also keeps a myriad of health problems at bay. But as much as drinking water is necessary, drinking in the right posture is very important. We spoke to Dr. Prabhat Ranjan Sinha who is a Consultant in Internal Medicine to know whether drinking water while standing is bad. He supported this statement by saying that both drinking and eating in a standing position is bad for health.
We know that we should drink 8-10 glasses of water daily but most of us aren't aware of the importance of posture while drinking. The position during drinking significantly impacts your health. As per Ayurveda, drinking in the standing position makes the water run down with pressure. This disallows the body to absorb any nutrients and instead may affect stomach health in the long run. This hampers the digestion where you get susceptible to various stomach illnesses like indigestion, constipation, diarrhea, etc. Also, the temperature of drinking water matters. Drinking cold water is not good for the stomach as per Ayurveda.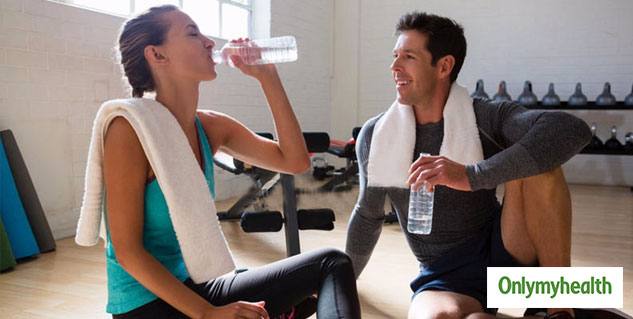 Hear From The Experts
Healthcare experts believe that posture plays a pivotal role when drinking water. Dr. Prabhat Ranjan Sinha says that one should drink water in a sitting position and at a normal speed. As water helps in purifying the body, it is necessary to drink it in the right manner to not affect the internal processes and health. When a person drinks water speedily and that too while standing, it disturbs the fluid balance in the body which increases toxins in the body as well as other stomach issues. It triggers fluid accumulation in the joints that may cause symptoms of Arthritis in the long run. Similarly, it is better to not drink water while eating.
Here's a video about the importance of drinking water.
Downsides Of Drinking Water While Standing
Here are two main reasons why you should always sit down first and then drink water.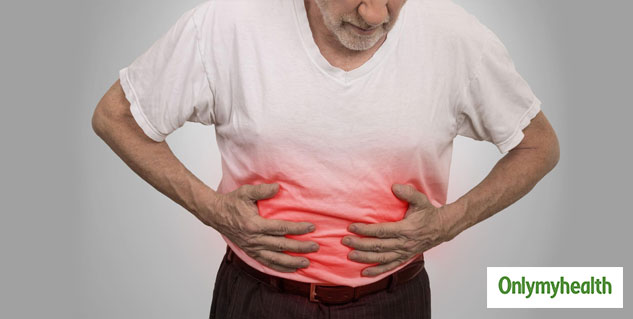 Also Read: Alkaline Water: Is This Really Good For Your Health?
Affects kidney health
When a person drinks water in a standing position, water flows down rapidly towards the lower stomach without getting filtered. This makes the impurities present in the water to accumulated in the gall bladder which is detrimental for kidney health.
In addition to this, drinking while standing disallows nutrients to reach the liver which doesn't satiate the thirst. This is why we don't feel satisfied even after drinking multiple glasses of water. All the essential nutrients pass through without benefitting the body.
Also Read: Myth or reality- are kidney stones caused by hard water?
Poor joint health
Some people believe that drinking water causes Arthritis but Dr. Sinha denies such a statement. According to him, drinking water certainly impacts the joints negatively but it shouldn't be linked with Arthritis as there is no scientific evidence regarding this. Although, this may vary from person to person. In the worse case, this regular 'drinking while standing' practice may trigger lung and heart problems.
With inputs from Dr. Prabhat Ranjan Sinha is a Consultant, Internal Medicine at Aakash Healthcare Super Speciality Hospital, Dwarka, Delhi.
Read more articles on Miscellaneous