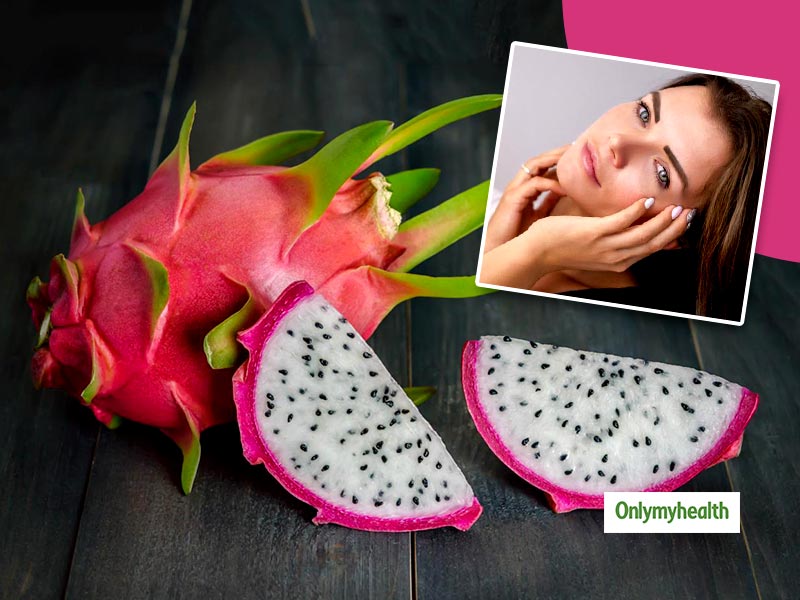 Weekends and holidays are magical! They somehow draw our attention to a good life, health, and other positive aspects that have taken a back seat for quite some time. Then begins the journey into the digital world, browsing numerous sites on our smartphones to find out a diet, a fitness regime, or a beauty ingredient that can make a difference. For this purpose, fruits are long revered in skincare for their benefits. Be it applying a fruit pulp on our face or just gorging up a healthy and delicious fruit bowl on a sunny Sunday, most of our efforts go into using components that can do wonders to us inside out.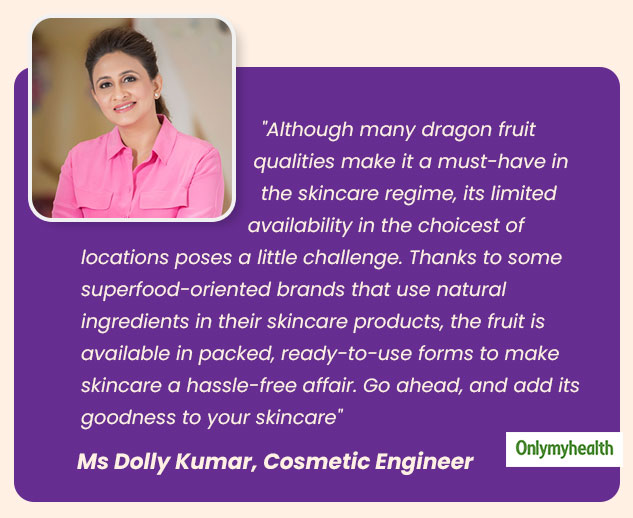 One such all-rounder the gift from nature's bounty is Dragon Fruit. It is truly a superfood and comes with multiple health benefits and abundant vitamins and minerals like magnesium, iron, and calcium. The exotic plant is native to Southern Mexico and grows on a kind of climbing cactus. It is today, widely grown the world over and known by various names such as Pitaya and Strawberry Pear. Let's have a sneak peek into the skin benefits of dragon fruits by Ms Dolly Kumar, Cosmetic Engineer and Founder & Director at Cosmic Nutracos, the parent Company to skincare brand skinella.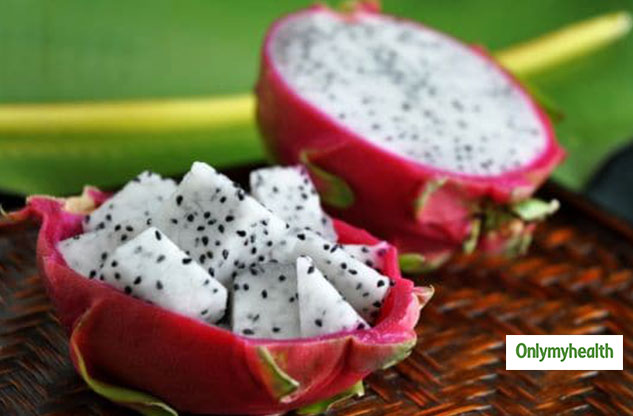 Rich in Vitamin C and antioxidants: Dragon Fruit has a high concentration of Vitamin C and A, which makes it perfect for applying topically, and helps brighten the skin by boosting blood flow to the skin's surface. It is loaded with antioxidants which are widely known to prevent cellular deterioration caused by free radicals. Good cell health means you will have youthful skin to flaunt.
Soothes skin and protects from the harmful UV rays of the sun: The hot pink-coloured the fruit is also used to treat sunburn. Additionally, being rich in Vitamin C and E helps protect against the damaging effects of UV rays. A pack made from dragon fruit can relieve soothing redness and inflammation caused by the sun's harsh rays.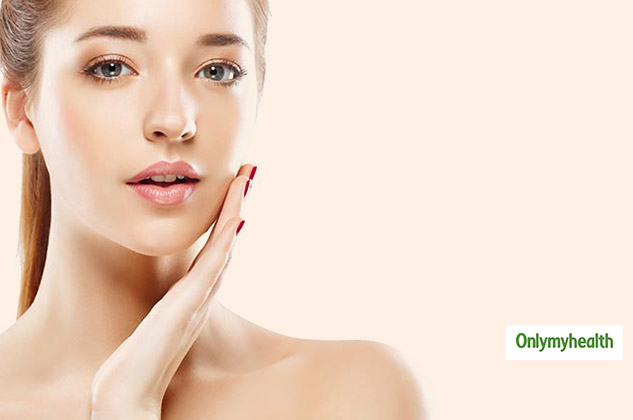 Makes skin soft and supple: High in water content, it is a boon for dehydrated skin, especially if one has dry skin or lives in cold, harsh weather. Drinking a glass full of dragon fruit juice regularly can flush out toxins from the body and vitalize a dull skin to look its best. You can also apply it as a face mask to reap the benefits in a jiffy.
Exfoliates skin due to its fabulous beads: The nutty beads of dragon fruit work as natural exfoliators to perform mild scrubbing action for the skin. Plush with nutrients, the beads remove the dead skin from the epidermis and render a dewy appearance.
Adds a radiant glow to the skin: Dragon Fruit contains polysaccharides, which have been shown to help tighten and firm the skin. It possesses anti-inflammatory properties that help settle down acne, fade acne marks, and gives skin a healthy glow.
Although many dragon fruit qualities make it a must-have in the skincare regime, its limited availability in the choicest of locations poses a little challenge. Thanks to some superfood-oriented brands that use natural ingredients in their skincare products, the fruit is available in packed, ready-to-use forms to make skincare a hassle-free affair.
Go ahead, and add its goodness to your skincare.
Read more articles on Skincare