We all know that sleep deprivation is a real problem which is more than often neglected. Sleep is really important for all your functions of work efficiently. Lack of sleep has a long lasting effect on your health which people realise at later stages of life. But we also know that it is not always possible to get 8 hour sleep, especially at a young age when deadlines and work stress is comparatively high. Therefore it may happen that you have a sleep deprived day or two, for that we are going to tell you some tips to avoid adverse effect on health.
What causes Sleep Deprivation?
There are many reasons for having lack of sleep says Dr. Sumeet Nigam, General Physician from Sahara Hospital, Lucknow. Work stress and deadlines is a common problem but apart from that sometimes you are not able to sleep because of general anxiety or due to other factors such as having a baby or bad dreams. All these causes lead a person to sleep deprivation. When you are going through a sleep deprived day, then you need to slightly change your routine in a manner that it does not affect your health adversely. Hence here are some do and don'ts strategies that might help you.
Here are things you need to do on a sleep deprived day-
1. Drink Plenty of Water
Water is a component that reduces fatigue and helps to prevent dehydration in your body. Drinking more water on a sleep deprived day can help you stay awake for longer and can enhance your body functions. It increases your level of activity and efficiency to do certain tasks in a day. It also reduces falling, especially in bathroom or wet floor which happens when a person is deprived of sleep.
2. Getting some Sun
Sunlight is important as it gives you vitamin-D which is crucial for your health. After having good amount of water, you should go outside in the sun and get some sunlight for about 30 minutes. This will help you to boost mood and increase serotonin levels in your body. It can be very helpful in case you get next night to sleep. If you cannot go outside because of work, then try to sit near a window or increase movement in the sunlight to increase exposure to vitamin D from the sun.
Also Read- Try These 6 Yoga Poses To Aid Blood Purification And Boost Overall Health
3. Take short Naps
When you do not get proper rest and sleep in the night, it is important to take short naps in between. This increases your productivity and also provides rest to your body. Take a short break from work and try to sleep for 10-45 minutes daily. This will improve your mental and physical health that can prevent health adversities caused by sleep deprivation. Napping can also boost your performance for the day.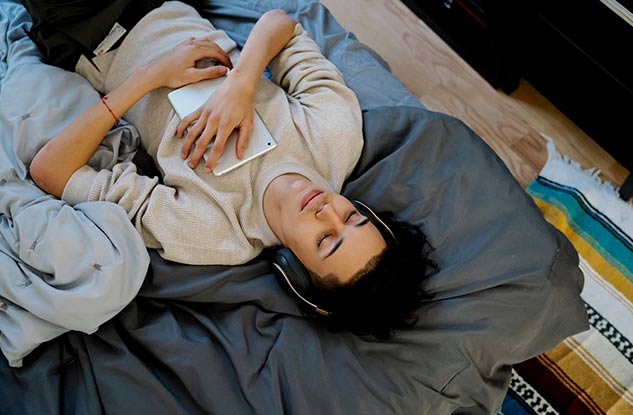 4. Drink some coffee
Coffee is the best remedy to tackle sleep and problems related to it. Caffeine intake can provide stimulant effect on the body which can last for about 3-4 hours. Drinking 100mg to 200 mg of caffeine in a day can help you stay alert and active during the day. It shows its effect after 300 minutes or so, therefore you can use the mean time to actually take a short nap. It will give you combined effects.
Also Read- Isolated Due To Omicron COVID-19? Here Are 5 Mental Health Tips To Stay Sane
Things to Avoid on sleep deprived day
5. Eating Large Meals
Try to cut down your meals and calorie intake that can make you drowsy. Have small meals that can put on with your energy levels for the day and can help you work or get things done for a longer interval. Eating heavy meals that has lot of carbohydrates can make you drowsy and affect your health. Hence to try to eat some lean meats, eggs, nuts, and beans during this day.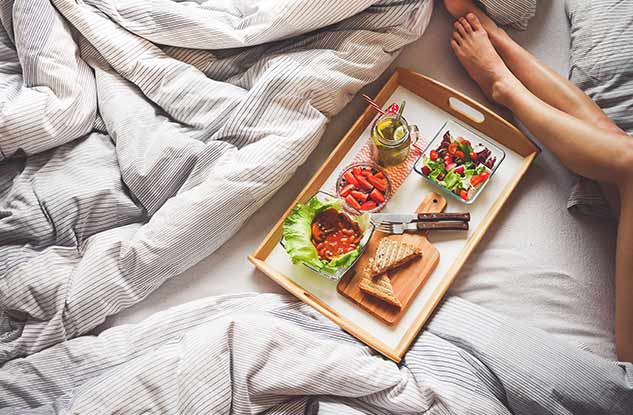 6. Avoid Risk Activities
When you have not had proper sleep, then you need to avoid certain activity that involves alert and attentive behaviour. These activities include, driving, operating heavy machinery, health hazards, etc. Do not drink alcohol during this period as it may have a very poor effect on your health. A good rule of thumb is that your biological clock always tends to increase the effect of sleep. Therefore it is important that you do not do any such activity that may land you into trouble and health problems.
Picture Credits- pexels.com