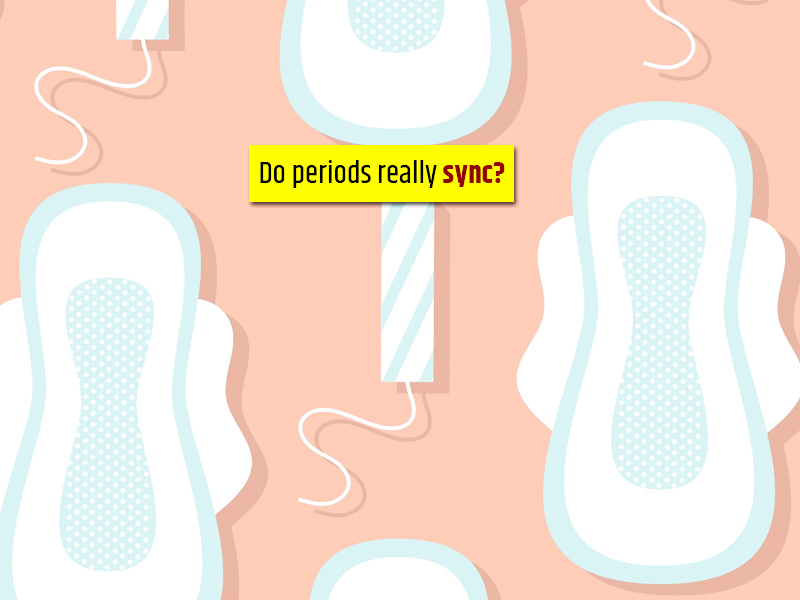 Are you someone who has noticed that after living with someone for a while like your roommate, sister, best friend or cousin both of your periods start around the same date and end together as well? If your answer to this question is a yes then this article is for you because today we are going to find out the answer to a very common question which has been in our minds for a long time now: do periods really sync? Read along to know the truth behind syncing periods with Dr. Tanya, MNNS, MSc, FRSPH a.k.a Dr. Cuterus.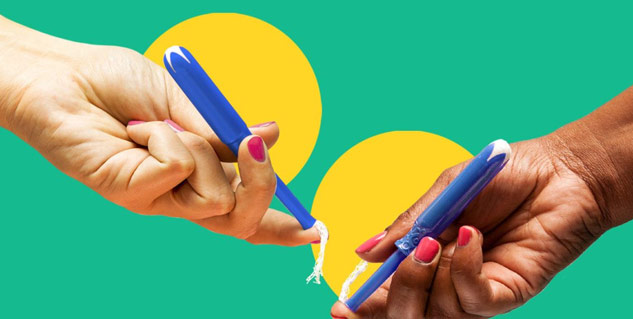 Do Periods Really Sync?
Have you ever wondered how you and your best friend/ roommate/ sister start menstruating at the same time? Have you always thought that the close proximity between you has led to your periods syncing with them? Do you think that periods do really sync due to close proximity between two people? Well if you are looking for an answer then here is a little pill of disappointment for you because the answer to this question is a big 'no'. This very concept of synchronising periods of women living in a close proximity is termed as the McClintock effect. Let us go a little further and understand what this McClintock effect really is.
What is Period Syncing?
Period syncing also known as the McClintock effect was named after Martha McClintock who discovered this strange theory of synchronising periods with your close ones. According to her, due to the body heat, closeness and several other factors women get hypnotised during this period as several body mechanisms are going on at once. According to this theory your menstrual cycle is biologically affected by the people in a close proximity and makes your periods start sooner or later than your normal cycle.
View this post on Instagram
Also Read- Digestion Problems During Periods? Why It Happens And Tips To Manage
What is the McClintock Effect?
The answer to this question traces back to the year 1971 when a Doctor from Harvard named Martha McClintock started a study upon a group of college going girls who used to live together in a dorm. According to the findings of Martha's research after the course of 1 year the synchronisation of periods between girls with close proximity gradually increased.
After this observation she gave a hypothesis that this sync is the result of close proximity between the girls and suggested another theory named 'Alpha Uterus'.
Alpha Uterus
Another theory proposed by Martha McClintock based upon her finding of syncing menstrual cycles was the Alpha uterus. This Alpha Uterus was a strong hormonal pull causing the cycles to sync and menstruate in unison. This is not it, moreover she proposed that the physical proximity and simple acts such as hearing someone mentioning about their periods or looking at someone taking a napkin to the washroom can also trigger the cycle syncing which means that women's hormones could communicate with each other.
Reality Check
This myth has been proven to be wrong by many researchers and health practitioners on the basis of several pieces of evidence. As the length of every woman's menstrual cycle is different it is not possible for the cycles to sync with each other. This theory can be explained by overlapping of menstrual cycles instead of their synchronization.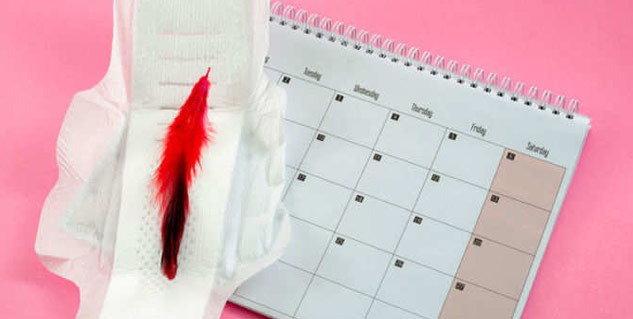 Also Read: Premenstrual Dysphoric Disorder: Symptoms, Causes, Diagnosis And Treatment
After a recent study the researchers have found that it is just the matter of chance and the variability of cycles over time has resulted in subsequent convergence and divergence of the cycles.
This article has been created on a post by Dr. Tanya, MNNS, MSc, FRSPH on her instagram Profile
Read more articles on Women's Health