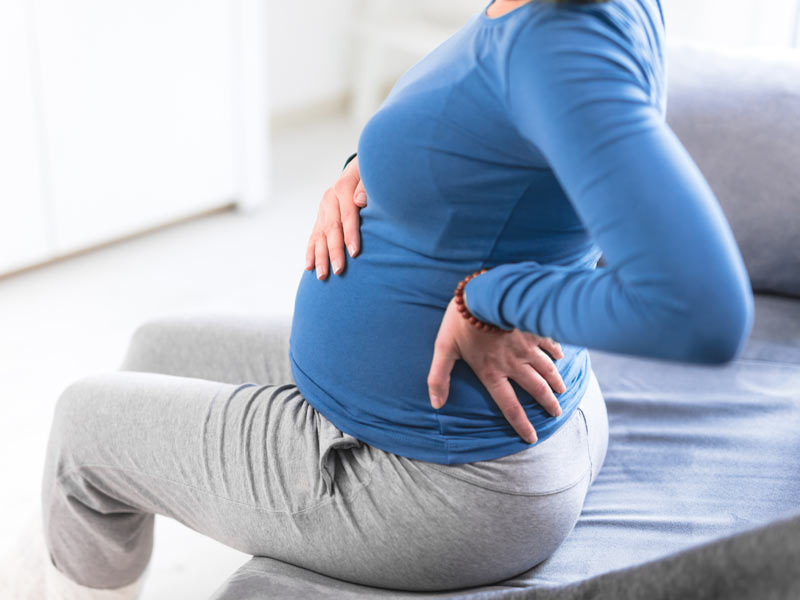 Hip pain during pregnancy is quite common among women. This is because of number of medical conditions that come along pregnancy. Body reacts to pressure of baby differently according to every person. Around 30-35% of women face issues related to hip pain and it can increase in the later stage of pregnancy. Hip pain can be reduced and treated by a number of ways including exercises. But because of condition of pregnancy, it becomes difficult as well as dangerous to do certain exercises or activities that could relieve pain otherwise. Therefore, today we will discuss about some tips to relieve hip pain during pregnancy.
Why Does Hip Pain Occur During Pregnancy?
According to Dr. Bindiya Khera, Senior Gynaecologist from Fatima Hospital, Lucknow explains hip pain and gives tips on hip pain during pregnancy. She says that most pregnant women face this issue because of growing baby and hormonal changes in their body. This can affect their mental health as well as physical health to some extent. There are various activities that can increase the pain in the hip area. Women in their second trimester go though round ligament pain, other than that there could be nerve pain in hip region because of pressure on sciatic nerve. Other causes of pain during pregnancy could be following-
Weight gain
Sciatica
Relaxin hormone
Sleeping position
Transient osteoporosis of hips
Sacral stress fractures
Osteonecrosis of femoral head

5 Tips to Ease Hip Pain during Pregnancy
1. Exercise and stretches
According to gynaecologist, doing certain exercises in pregnancy can reduce pain in hips over the period. Women who do not perform any physical activity are more prone to have hip pain. Exercises should be done keeping in mind the position and pressure on stomach. You may even go for yogic exercises or stretches to reduce this hip pain.
Some beneficial exercises for hip pain are-
Piriformis Stretch
This is a simple exercise which can relieve hip pain by doing adequate stretching. For this you need to sit on a chair and keep your ankle on opposite leg. Lean forward till you feel stretched near your stomach, hold this position for 30 seconds and move back to normal position. Do this exercise 3 times a day.
Lumbar rotation or back stretch
This exercise is done to provide relief from hip pain that occurs in side muscles mostly because of fat underlying conditions. To do this exercise gently rolls your knees to one side and stretch to hold that position. Repeat this exercise on both sides and try 2-3 times a day.
Exercise ball
Exercise ball is helpful for lower back and hip pain that occurs during pregnancy. This is helpful to stretch as well as provide massage like feeling to the lower back and hips. This relaxes your body and reduces your hip pain. Do this exercise along with someone to avoid wrong posture or slip.
2. Warm Compress and Bath
Warm bath and compress is also a healthy way to reduce your hip pain. This is recommended to all women who are in their later stage of pregnancy. Warm compress relaxes your muscles and also provides smooth blood flow in the body. It reduces stiffness and spans in the joints and gives relief. You can also do it with hot pads or damp towel if you are not comfortable taking bath. To increase effectiveness you can use magnesium sulphate solution in water to enhance muscle relaxation.
Also Read- How To Prevent Vaginal Infection During Monsoons? Doctor Answers
3. Use Pregnancy Pillow to Sleep and Relax
This is very useful in preventing as well as reducing pain in hips. Pregnancy pillow is made in a structure that eases the body and provides support to pregnant women and its baby while sleeping. A big number of women face hip pain because of poor posture and sleeping positions; this problem can be eradicated using pregnancy pillow. These are also called maternity pillows; it helps to reduce hip pain during pregnancy.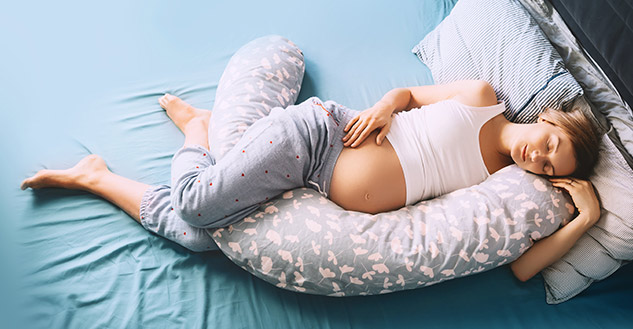 4. Lower Back and Hip Massage
Massage also helps to ease pain and discomfort cause by hip pain in the muscles. Massages may help to ease pain and soreness in the hip and lower back. Massage should be only done by a therapist of expert who does it for pregnant women. This is because in this stage, even slight wrong movement or extra pressure can affect the baby. Hence Dr. Bindiya strictly recommends an expert to do the massage if necessary.
Also Read- 6 Facts About In Vitro Fertilisation You Should Be Aware Of
5. OTC medications
According to the doctor, she does not prefer giving extra medicines for hip pain until it becomes unbearable for the mother-to-be. OTC medicines should be taken with doctor's prescription only; any external medication at the time of pregnancy can affect the baby and mother herself. Hence only certain over-the-counter medicines are allowed for taking in times of hip pain or any other body pain.
Read More Articles on Women's Health
Picture Credits- Shutterstock.com