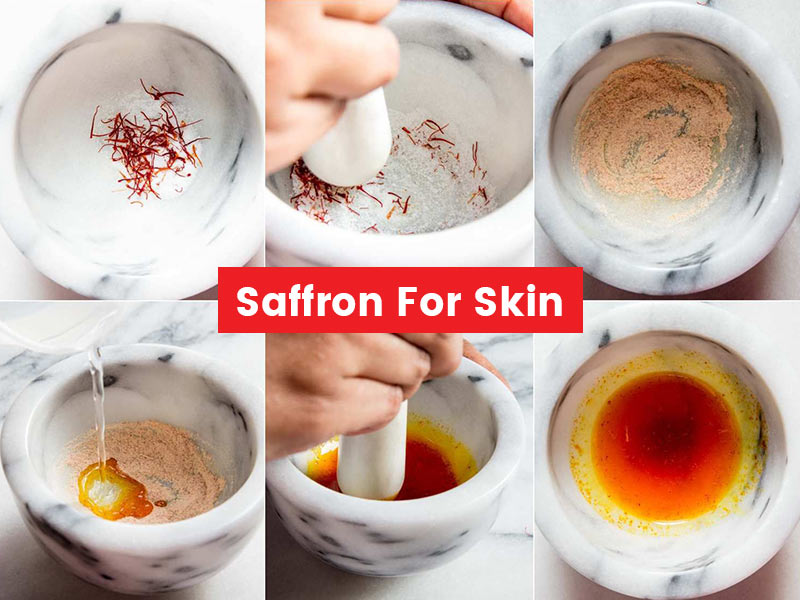 Saffron is one such ingredient that has been a part of our beauty regime for centuries. It is an expensive spice derived from the flower of Saffron crocus and has an ablaze crimson red colour. Saffron has many beauty benefits as it can moisturise your skin, remove tan, heal scars, cure acne and give you a nice and youthful glow. This kitchen ingredient can be added in daily routine in the form of homemade face packs for natural glow. Everything else you need for face packs with saffron can be easily found in the kitchen. So without any further ado, let's see some DIY face packs made with saffron.
DIY Saffron Face Packs
As all of us aspire for a healthy glow and a radiant scar-free skin, here we have some diy saffron pack recipes which will provide you the desired glow in a few minutes.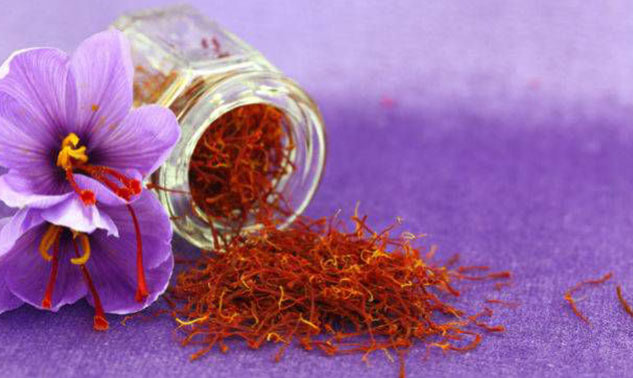 1) Saffron and Milk
Isn't this the combination most of the brands have been selling for years in their beauty soaps, dreams and face washes? Well they surely know about its benefits and you should too. Before we jump into its benefits, let us see how to prepare this pack.
Ingredients
A pinch of saffron
4 tablespoons of milk
Directions
Soak saffron strands in milk for a few hours. Give this a little stir and apply all over your face using some cotton. Let it dry for some time and then wash off with some cold water.
Beauty Benefits- This quick and easy pack gives you a bright complexion after regular use.
Also Read- Saffron Health Benefits: Learn About THe Myriad Benefits Of The 'Expensive' Spice, Side-Effects and dosage.
2) Saffron and Honey
Honey has a lot of skin benefits of its own but when mixed with a little bit of saffron, it can do wonders.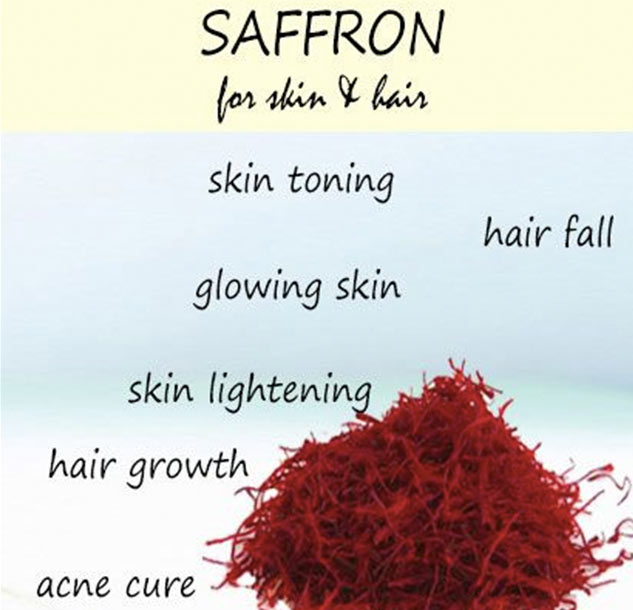 Ingredients
2-3 Saffron strands
1 tablespoon honey
Directions
Mix both the ingredients well and apply this pack on your face using a face pack brush or your fingers. Apply for 15-20 minutes and rinse it with some cold water.
Beauty Benefits- As honey is moisturising and packed with antioxidant properties, it can help you get rid of acne and leave your skin soft and supple.
3) Saffron, Neem and Tulsi
This antibacterial pack is the answer to all your acne issues and has a lot many medicinal properties to benefit your skin.
Ingredients
3-4 Saffron strands
4 tablespoons of rose water
1 tablespoon of neem powder
1 tablespoon tulsi powder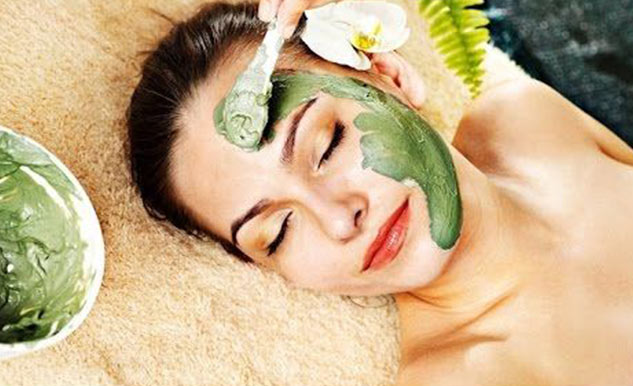 Directions
Let the saffron strands soak in for a few minutes and then add neem and tulsi powder to it. Mix everything well and apply this pack evenly on your face. Let it dry and then wash it with some cold water.
Beauty benefits- This pack has antibacterial and antioxidant properties and hence it would not just get rid of your pimples for once but will also prevent your skin from further breakouts.
4) Saffron and Rosewater
We all love a youthful glow but undergoing botox and other such treatments is not always a good idea as not only are they too expensive but are not proven to be very good in the long run.
Ingredients
4-5 Strands of saffron
3 tablespoon rosewater
Directions
Take some rosewater in a bowl and soak some saffron strands in it. Dip some cotton in the mix and apply it all over your face and keep it on for 30 minutes. Splash some cold water on your face and you are good to go.
5) Saffron and Sunflower seeds
An unusual combination that boosts up the production of collagen and elastin to give you a flawless glow.
Ingredients
1 cup of milk
1 teaspoon of saffron strands
3 tablespoon sunflower seeds
Directions
Soak the saffron strands and sunflower seeds overnight in the cup of milk. Next morning blend this into a smooth paste and apply it using a brush. Let it dry for a while and rinse off with some cold water.
Beauty Benefits- A face pack which can give you a youthful and flawless glow if used regularly.
Also Read: Here are Some Benefits Of Drinking Saffron Water Daily
These saffron face packs are made with all natural ingredients and are said to be really beneficial for your skin. All the ingredients used are natural, but we recommend that you should do a patch test before trying any of these packs to see if you are allergic to any of the ingredients used in this pack.
(Written by Charu Sharma, Sub Editor, Onlymyhealth)
Read more articles on Skincare