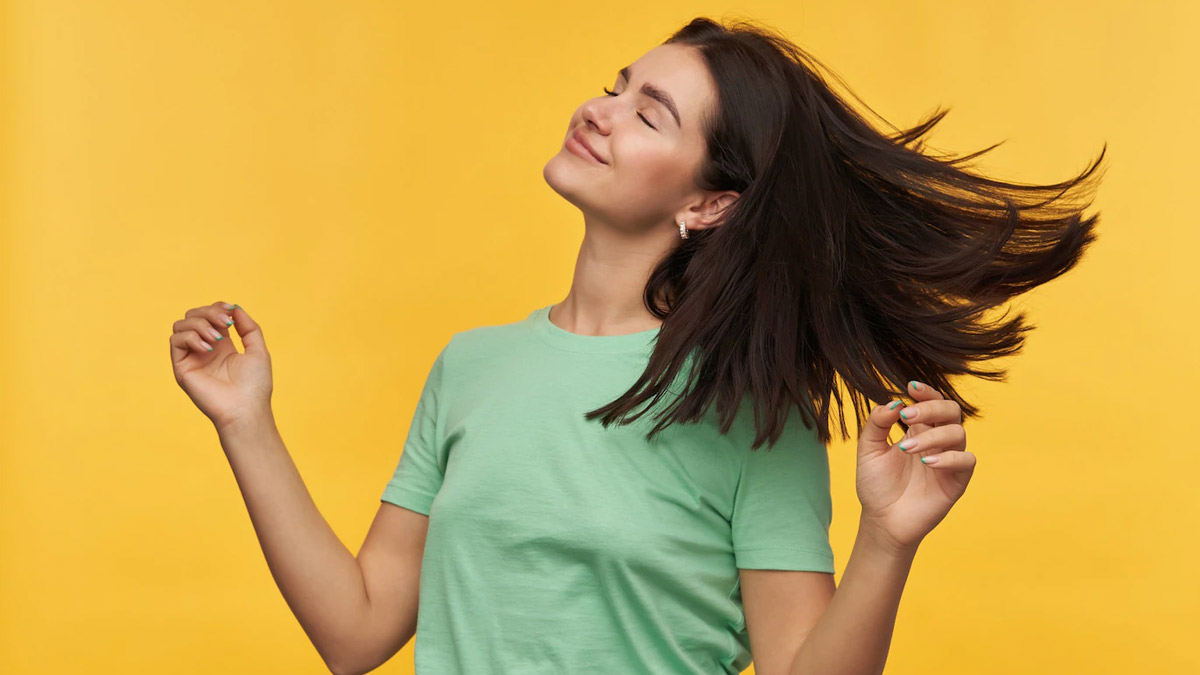 When your hair is healthy, it generally follows a pattern of growth. This pattern can be straight, curly, or wavy, depending on your genetic makeup. Ayurveda strongly equates health with beauty, and so, healthy hair, in spite of its colour, length or texture is always beautiful. On the contrary, unhealthy hair may appear unruly and frizzy, making it unmanageable. Due to its impaired protein structure, unmanageable hair seems to have a mind of its own. Bhringraj (Eclipta alba) is a beneficial herb that has both Keshya and Rasayana properties. Read on as Dr. Zeel Gandhi, Ayurvedic Doctor and Formulator at Vedix shares a DIY bhringraj hair mask to manage frizzy hair.
A Keshya herb has a strong positive effect on the growth, maintenance, and health of the hair. It is now proven that active compounds (Wedelolactone and dimethyl wedelolactone) in Bhringraj aid hair growth and arrest hair fall.
A Rasayana herb can be described as one having profound anti-ageing potential. Ayurveda enlists different kinds of Rasayanas for various health benefits. For example, Brahmi and Yashtimadhu are excellent for maintaining brain health and memory, while Ashwagandha is excellent for strength and is a renowned aphrodisiac. Likewise, Bhringraj is a Rasayana for hair, skin, liver, and lungs.
Also Read: Bhringraj or False Daisy Is A Wonder Herb
Bhringraj is best used fresh, and it commonly grows all across the Indian subcontinent. However, a high-quality, fresh organic powder would work just as well.
DIY Hair Mask with Bhringraj
Ingredients:
4 tbsp Bhringraj powder
A cup of sour yoghurt at room temperature
1 tsp of Amla powder
An iron vessel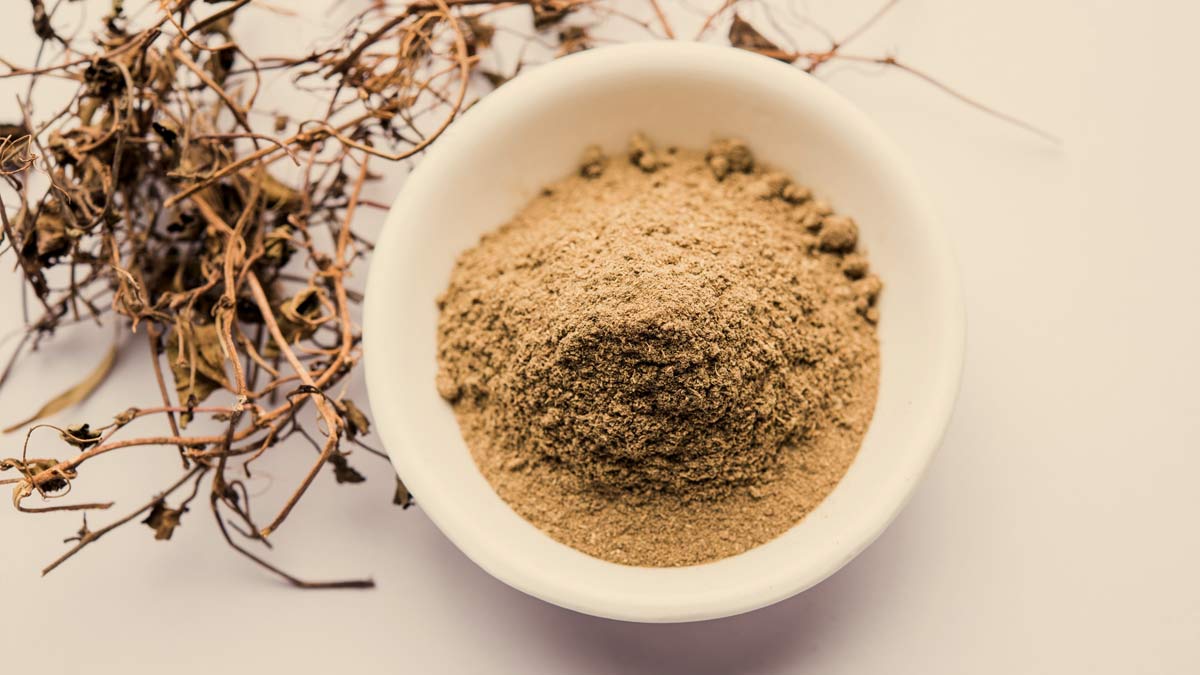 Method:
Mix and soak ingredients 1, 2, and 3 in an iron vessel for about 2 hours.
Spread evenly on the scalp by parting your hair. Coat the entire length of hair.
Leave it on for about 20-30 minutes or till it dries, whichever happens first.
Rinse your hair with a gentle shampoo.
What to expect immediately:
Deep hair colour
Luxuriant hair
Soft, aligned hair
Control of frizz
The hair cycle is about three to four months long. Regular use of this hair mask over a period of time can drastically improve the hair texture. Amla and Bhringraj possess proven anti-ageing potential. They can prevent greying and arrest hair fall. Sour yoghurt softens the hair, It is rich in probiotics and can improve scalp texture. Less dandruff and healthy scalp pH can boost hair growth potential. The iron that seeps into this mixture while it is being soaked makes the hair colour deep, dark and luxuriant.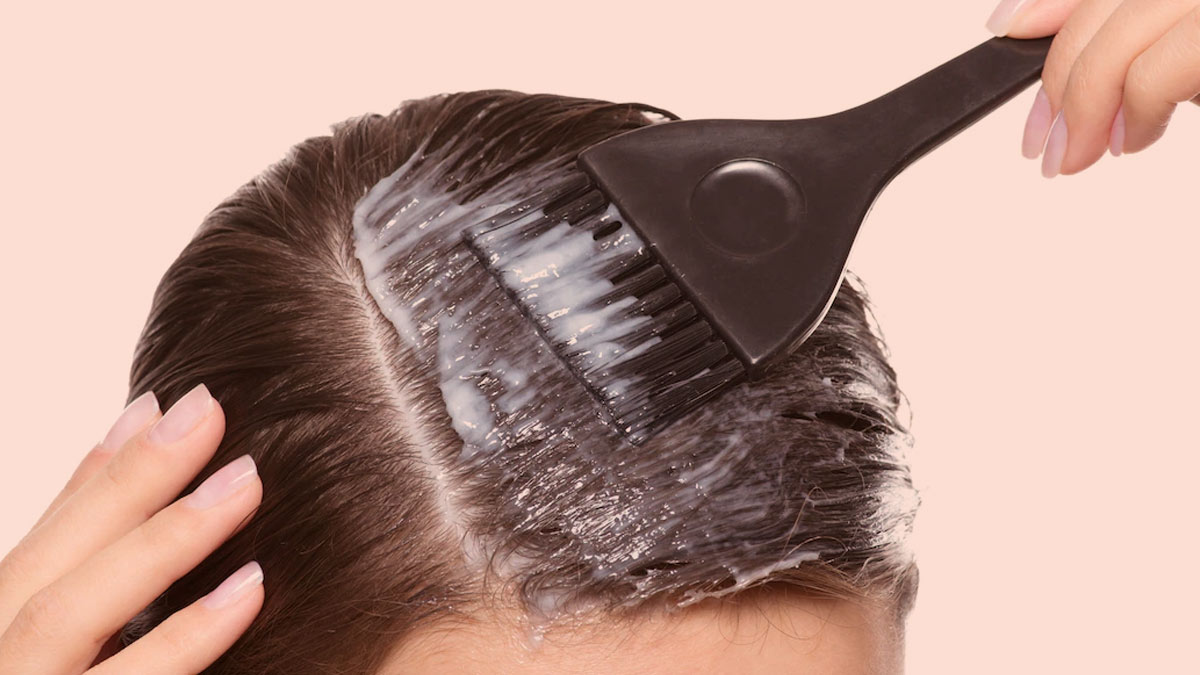 Bhringraj is a major ingredient in Vedix customised hair care products. Along with Amla and other dosha-balancing herbs, it strives to make your hair healthy and thus beautiful.
Conclusion
Bhringraj is a great ingredient for hair. It can resolve many haircare woes without causing any side-effects. If you are dealing with hair fall, dandruff, greying of hair and frizziness, you must use bhringraj. This would make your hair shiny, soft and healthy.
(With Inputs from Dr. Zeel Gandhi, Ayurvedic Doctor and Formulator at Vedix, A beauty brand offering customised modern Ayurveda beauty regimens)
Image credits- freepik