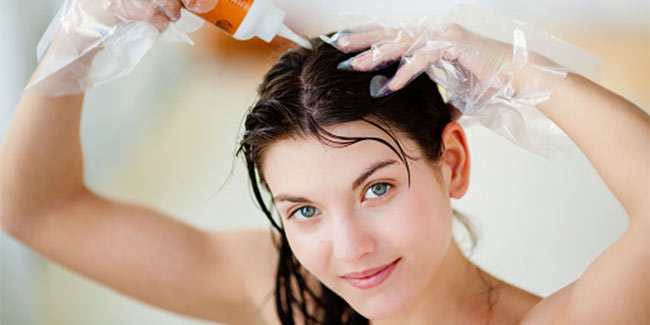 Hair Coloring - Are you planning to colour or dye your hair at home? You must first take a test to ensure that you not allergic to hair dye. Here are the steps that must be followed for colouring your hair.
Colouring hair at home has never been more popular. Not only is that a cheaper and more comfortable hair colouring option than dazing away into the ceiling at the parlour, but also as easy as changing your clothes. Whether you want a makeover, need to hide grey hair or just brighten a shade or two, you can do-it-yourself with ease.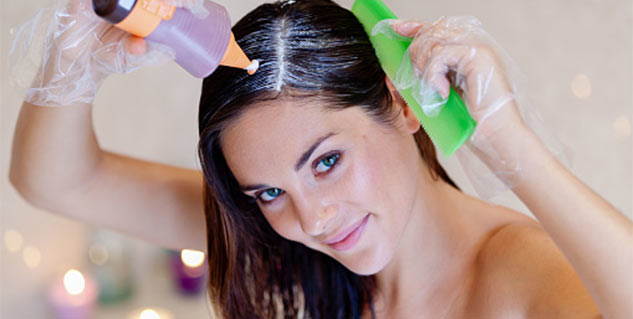 Here is a DIY hair colour guide for you.

First, you will need to choose an appropriate hair colour and product. There are endless options at retail stores that can promise permanent, semi-permanent and temporary varieties. If you are not yet sure of the colour, go for a colour that complements your skin tone. For warm skin tones, red and gold hues appear good, whereas pick up ash hues for cool skin tones.
Put on gloves to protect hands from the dye/colour.
Get acquainted with the hair colouring process by reading the label on how it works. The instructions on how to use will be mentioned on the packaging label. There may be a difference in the amount of time that hair colour brands need. It is better that you perform the suggested strand test to figure out the exact time duration needed to colour the strands.
[Read: Must Know Basics of Hair Dye to Keep you from Making an Unfortunate Mistake]
Mix the hair colour solution, but make sure you have put on gloves before unpacking the colour pack. You can apply petroleum jelly around your hairline and on the tips of your ears to prevent staining. In case the colour does stain your skin, massage the area with your facial exfoliator.
You may not be able to divide your hair into sections with clips. Take a section of your hair and apply colour to dry hair, massaging from roots to ends. If your hair is long, pile the sections you have coloured on top of the head and use a clip to keep it up, off your clothes.
Always apply the colour mixture to dry hair, beginning with the roots and working your way down to the ends of your hair. In order to saturate and cover every strand, it is better to part your hair in sections.
[Read: How to choose the best Hair Color]
Pile your hair on top of your head. If necessary, use a plastic head wrap and secure with a hair clip. Let the colour stay for the time period indicated on the strand test. The strand test is also important to ensure colour compatibility of your hair and make sure that there is no allergic reaction to the colour.
Leave colour on for the time period you have been instructed. If you leave colour on for less time, it will not allow colour to fully develop in your hair. If you keep it for too long, it can cause hair damage. When the time is complete, Rinse your hair carefully with cold water until the remnants of the colour product is removed and the water runs clear.
Use a conditioner to soften your hair and replenish moisture. Most of the hair colouring packs come with a deep conditioning product.

It is better to go for one or two shades lighter/darker than hook a complete change of colour. If you don't get the desired results, wait for two weeks and re-colour your hair to prevent damage.
Image: Getty

Read more articles on Beauty and Personal Care
For more such stories, Download Onlymyhealth App.