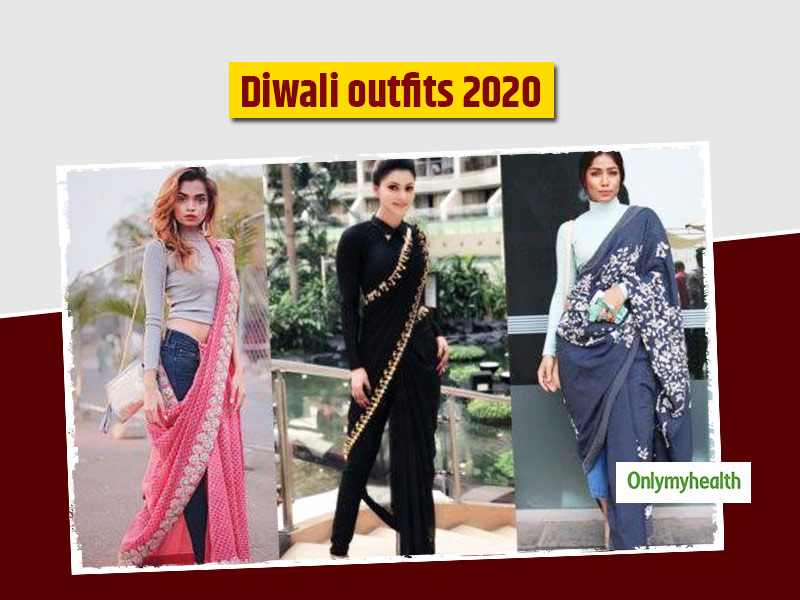 The month of October and November come with a wave of festivities. From Navratri to Diwali, there's a dilemma of what to wear? Diwali is a festival of lights and colours. Along with lighting diyas, this festival gives a vibe if buying and wearing new clothes. Well, diwali 2020 is around the corner and preparations have already begun. Most of the people wear ethnic clothing on this special occasion, while some choose to try something new by quirking their look with western and indowestern outfits. Every year, it's a confusion between traditional continues and western attires, especially for women. From posting selfies on social media to having celebrations at home, some people keep their fashion game on top. In this article, you will get to know about 5 different attires to wear this Diwali.
Dresses to wear on Diwali 2020
Even if it's the pandemic, many people like getting ready at home and flaunting their look. Even Bollywood actresses and fashion influencers suggest gorgeous attires to wear on this auspicious day. Check out these 5 beautiful and different ethnic Diwali outfits to wear this year:
1. Monochromatic theme
A monochromatic theme in your outfits works on every occasion. And when it's ethnic, then that adds so much to your look. A floor lengthed neon green anarkali suit with same coloured pajami can do wonders. In fact, a plain yellow lehanga choli matched up with some silver junk jewellery can also brighten up your Diwali. You can also carry a complimenting coloured potli alongwith it.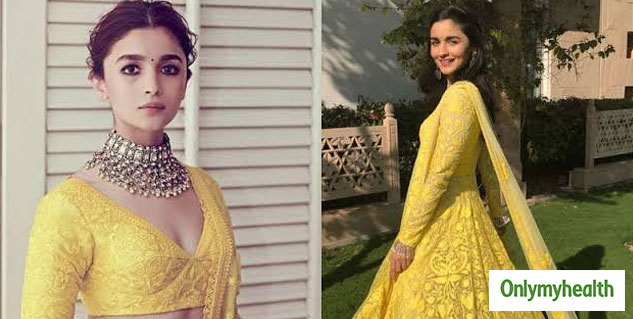 2. Choli and jeans
Many girls choose to wear this combination on festivals. One just has to take any choli of a lehanga and wear it with a colour coordinated pair of jeans or Patiala salwar. It looks beautiful, especially on such a bright occasion. Choli and jeans combination has been in for quite a time now. You can wear both jutti and heels to add on to this outfit.
Also read: Smart Makeup Tricks: 7 Beauty Hacks To Follow This Festive Season
3. Trouser and dupatta drape
Another blend that can work like magic for you on Diwali 2020 is a plain trouser alongwith a dupatta with heavy work, draped like a partial saree around it. In fact, you can even wear a dhoti, replacing the trouser. This fusion works for both traditional and indowestern attires and can surely be a Diwali outfit inspiration.
4. Shervani jackets over plain kurta
This combination is in trend these days. Just grab a straight cut plain kurta of any colour and wear a shervani jacket over it to take the style game up a notch. This also is something that can be carried by both men and women. And, shervani jacket with plain kurta would look best if you wear it in pastel colours.
Also read: Here Are 5 Winter Outfits That Will Shape Up Your Style This Season; Check Out
5. Saree with blazer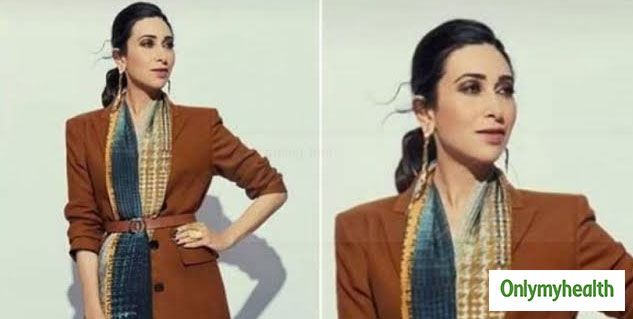 To enhance your Diwali attire, you can also pair up your saree along with a blazer and tie up a belt on your waist. It looks really cool and different. And not just Diwali, one can carry this on other wedding functions too. Recommendation would be a brown cotton saree with a reddish brown blazer and a black belt on the waist. It will look amazing and make you look different in the whole party!
These were some gorgeous ethnic outfits that you can wear this Diwali to brighten up the festival. Despite this pandemic situation, spirits of the people are still high to celebrate this day. So, try out these stylish ethnic outfits and see which one makes you feel like a diva and inspires you the most!
Read more on Fashion and beauty