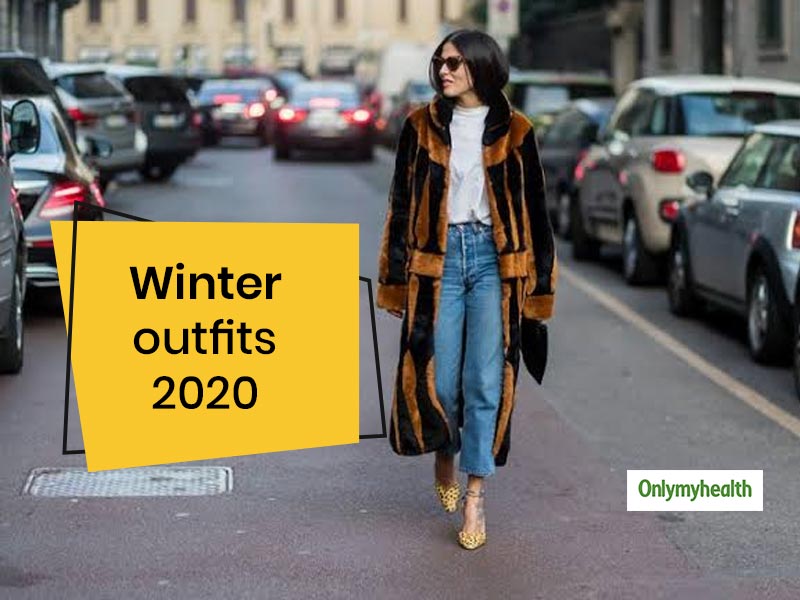 Winter is coming and so is the new wave of different outfits to wear this season. Are you also confused about your outfits this winter? Despite the marriage shenanigans all around, we are always looking for what to wear options everyday. And the chilly cold winds come with a whole trend of flaunting boots, coats leather jackets. While social media is full of videos and pictures of outfit suggestions, some people still get pretty confused on which cap will match with which sweater or what to pair up with a colourful muffler. In fact, it can be tricky to follow the fashion trends while freezing to death in this weather. So, winter is almost around the corner and it's finally time to set your closet. We are here with 5 very different and comfortable winter wear that can style you up this year.
What to wear this winter?
The breeze and freshness of this season should surely me paired up with some amazing outfits. Winter wears have so many options for you to choose from. It is not just about wearing thick sweaters and jackets but it's much more than that! From turtlenecks to trench coats, here are some winter outfit suggestions to make an impression. Check out these 5 outfits for you to wear this winter:
1. Velvet Coat
This winter add chic factor to your wardrobe and pair your velvet coat (any colour) with an all black look. The luxurious finish and the shiny apperance makes it a universal pullover. You can pair it with high-waisted jeans, button down dress or even with mini-skirts and stockings.
2. Paint suit with Sweaters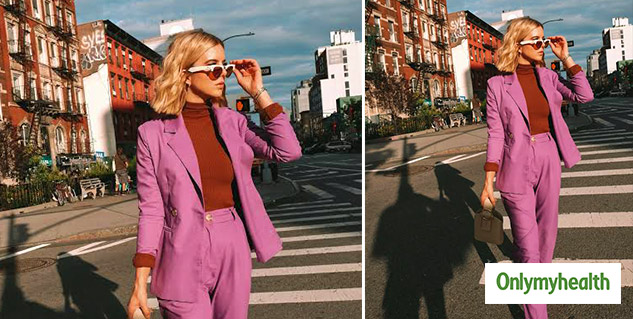 No, it's not mandatory that you can wear pantsuits only in summers. You can pair any of your favourite pant suit with a matching sweater or a turtle neck. This can become your OOTD or even your OOTN. Get your powersuit game strong!
Also read: Diwali Special: Guide To Wear The Perfect Outfit For Office Diwali Party
3. Trench Coats
If you love to layer your outfits you can always layer them with trench coats. Simply wear a warmer or a layer of warm clothes underneath and put your trench coat over it. The classy colours and the timeless factor will take your outfit game a notch higher. You can even repeat this outfit (warmer) with a different coloured coat.
4. Boots with Kurta/Kurti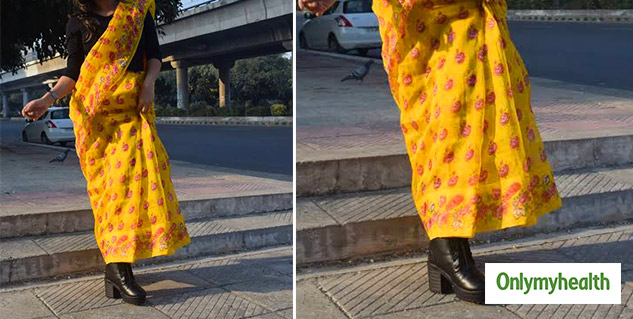 Another way you can up your fashion game is by trying something quirky. Indowestern outfits have always been in. So, try something quirky this winter. Pair your favourite boots with jeans and a kurti and carry that highly confident boss lady look. You can carry this outfit to your office, gatherings or even on outings.
Also read: Wear these 5 styles if you are too skinny
5. Oversized Jackets and tights
You've always robbed your mom's saree or your sister's dress so why not your brother's or father's wardrobe this time? Pair their oversized military jacket or their beidge jacket with your own tights and rock your look. You can even try colour blocking and break the monotonous cycle of wearing black in winters.
These were some trendy winter wear that style you up this season. There is not much need to add jewellery in winters but sling bags can become an amazing add on. As you read, layering definitely adds much style to your overall look. Flaunt these fashion tips in 2020 and rock like a stunner everyday.
Read more on Fashion and Beauty