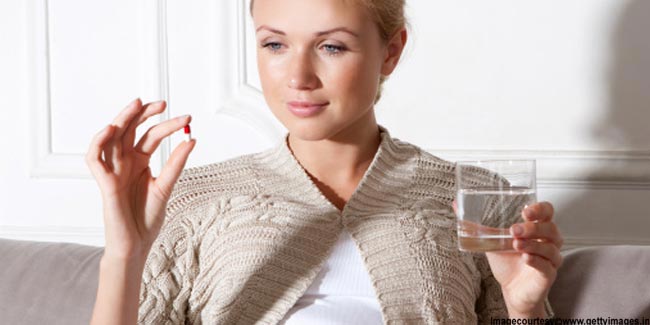 Prenatal vitamins are needed by women before, during and after pregnancy to provide for certain vitamins and minerals essential in the various stages of pregnancy. Some prenatal vitamins may also be needed for breastfeeding mothers.
There are several types of prenatal vitamins available in the market of which, some are over the counter medicines while others require you to have a prescription. Nevertheless, you should always consult your doctor before starting any prenatal vitamin supplement if it is not suitable for you, there could be a lot of harm to your baby. The different types of prenatal vitamins are mentioned below.
Chewable Supplements



Women who do not find it easy to swallow the conventional pills need to have chewable prenatal vitamins as an alternative.
Conventional Pills



These are the most popular forms of prenatal vitamins available in the form of tablets, capsules and caplets.
Melted Super Vitamin
Some studies have suggested that certain nutrients such as vitamin C, folic acid and iron get absorbed into your system better in liquid form. The liquid form of prenatal vitamins can be taken directly or as a mixture with your favourite drink. This makes it easier to gulp down and for your body to absorb.
The Natural and Organic
Naturally occurring substances can also serve as good prenatal vitamin supplements. You must ensure that the supplement contains only those vitamins and minerals that your body needs. No need to experiment with herbs which has not been recommended.
Over-the-counter
These prenatal vitamin supplements contain lower amount of vitamins such as folic acid. Some may have more iron than other which is useful for anaemic women. A stool softener may be contained in some which helps in constipation, which can be worsened by too much of iron or calcium. With such variations possible, it is always advisable to contact your healthcare provider to recommend just the right medication for you.
Studies undertaken by the National Institute of Health in USA have shown one conclusion that pregnant women need to supplement folic acid in their pregnancy diet. It is necessary for prevention of spina bfida. Calcium and iron is also needed by women but they need to have a good digestive system for that as the supplements of these nutrients can lead to constipation.
Other than these important nutrients which are a must, you need to consult your doctor for recommendations. Be very cautious when choosing prenatal supplements, even if they are natural products because even they may contain a substance harmful for you and your baby.
Read more articles on Pregnancy Diet.