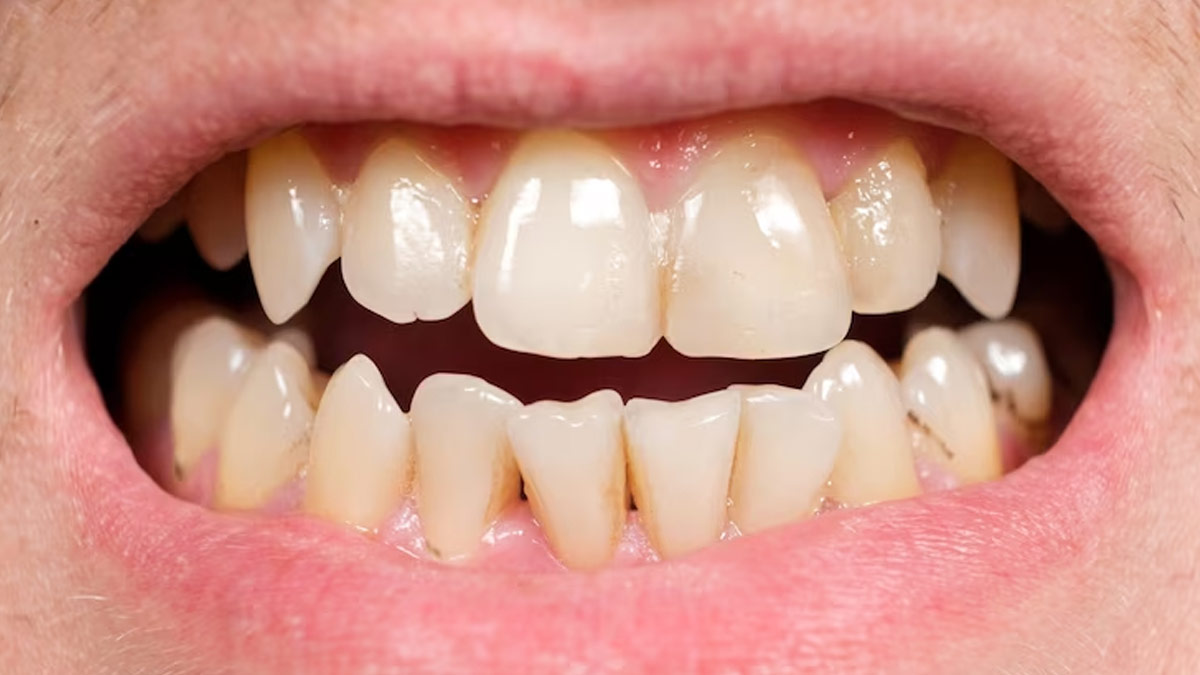 Tartar and teeth stains are two common dental problems that affect millions of people around the world. Both issues can cause significant damage to the teeth and gums, leading to serious dental problems such as tooth decay, gum disease, and tooth loss. It is common for people to misunderstand tartar as teeth stain and vice-versa. In this article, we'll explore the differences between the two and provide tips for preventing and treating them.
How are Tartar and Teeth Stains Different
While tartar and teeth stains may seem similar, they are two distinct dental problems that require different treatment approaches. Tartar is a hard deposit that forms on teeth due to a buildup of plaque, while teeth stains are a discolouration of the tooth surface caused by various factors such as food, alcohol, and tobacco use.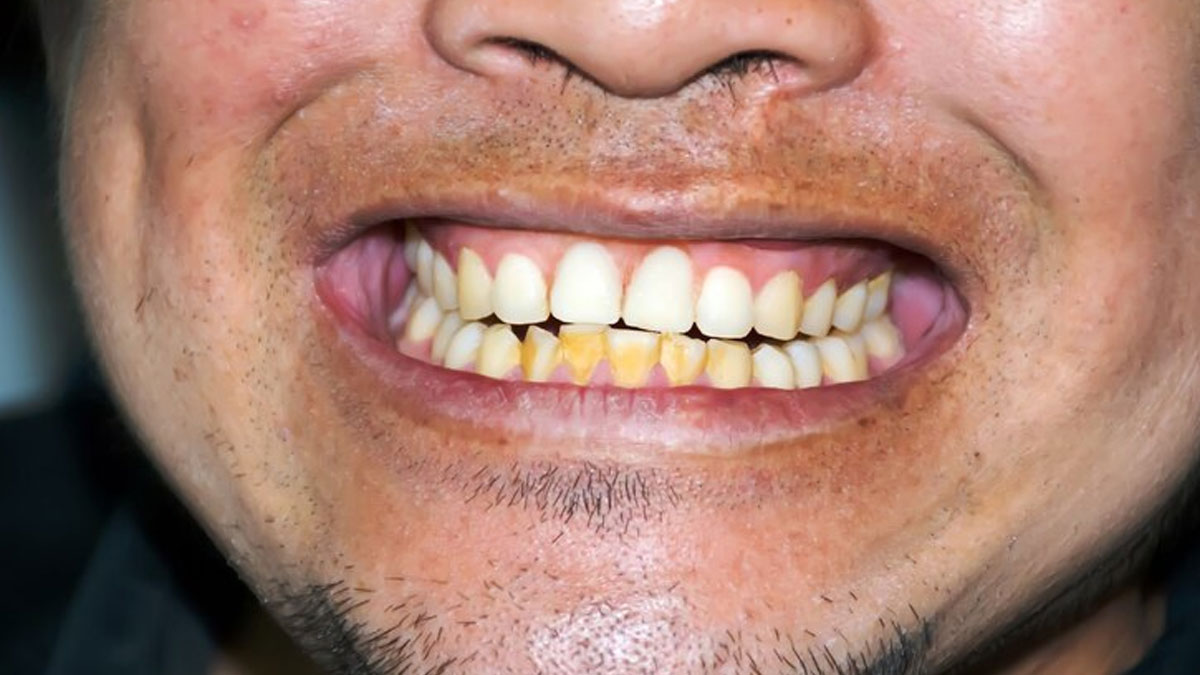 Tartar is usually yellow or brown and can cause gum disease and tooth decay if left untreated. Teeth stains, on the other hand, can be extrinsic or intrinsic and can be caused by a variety of factors. Extrinsic stains are those that occur on the surface of the teeth and can be removed with regular brushing or professional cleaning. Intrinsic stains, on the other hand, occur within the tooth and can be more difficult to remove.
Also Read: What Happens If Plaque is Left Untreated For Long, Experts Answer
How to Prevent Tartar and Teeth Stains
Prevention is key when it comes to avoiding tartar buildup and teeth stains. Here are some tips to help keep your teeth healthy and white:
Brush and floss regularly: Brush your teeth at least twice a day and floss at least once a day to remove plaque buildup and prevent tartar formation.
Limit staining foods and drinks: Try to limit your intake of coffee, tea, red wine, and other foods and drinks that can cause teeth stains.
Quit smoking: If you smoke or use other tobacco products, quitting can help prevent tooth stains and improve your overall health.
Visit your dentist regularly: Regular dental check-ups and cleanings can help prevent tartar buildup and identify any potential dental issues early on.
Also Read: 7 Reasons Your Teeth Have Brown Stains
How to Treat Tartar and Teeth Stains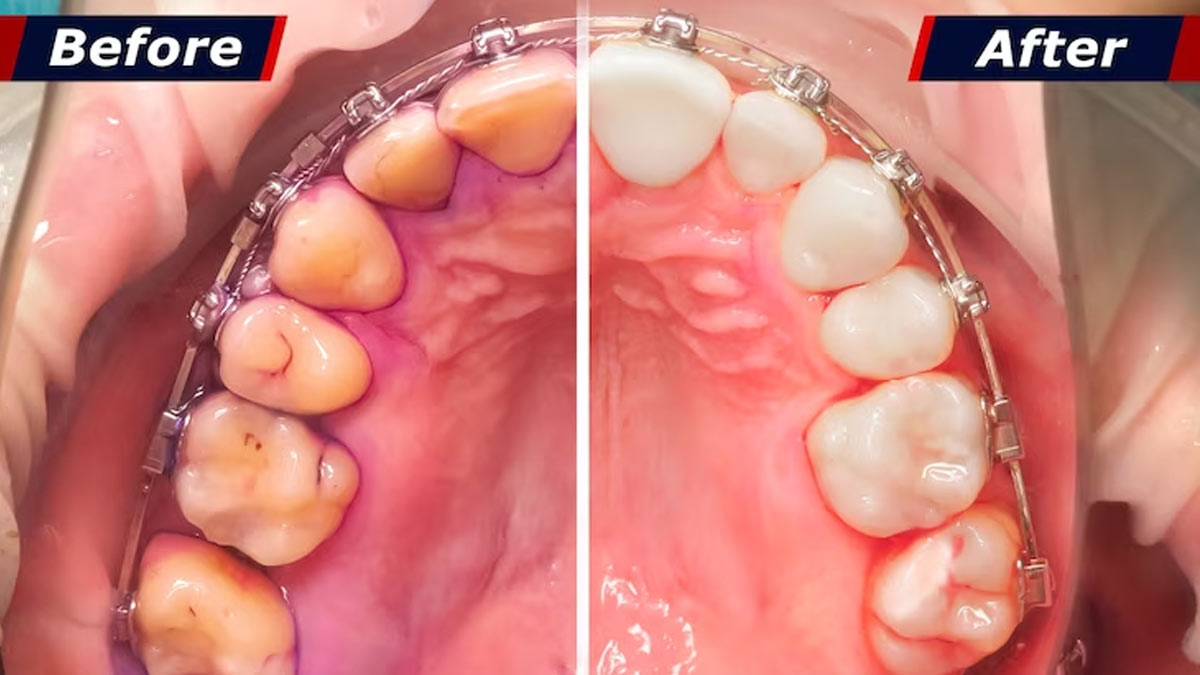 If you already have tartar buildup or teeth stains, there are several treatment options available. Tartar can only be removed by a dental professional during a cleaning appointment. A dentist or dental hygienist will use special tools to remove the hard deposits from your teeth. Teeth stains can be treated with a variety of methods, depending on the type and severity of the stain. Extrinsic stains can usually be removed with a professional cleaning or teeth whitening treatment, while intrinsic stains may require more advanced treatments such as bonding or veneers.
Conclusion
Tartar buildup and teeth stains are two common dental issues that can cause a variety of problems if left untreated. Thus, prevention is key when it comes to avoiding both issues. If you have already developed tartar or tooth stains, it is wise to immediately seek your dentist's opinion and get the treatment as early as possible to avoid any complications.
Image Credits: freepik